The Delfin Azul is a 40 footer sailboat catamaran that operates for our clients staying in Tamarindo Beach, Guanacaste.

It's wide open spaces and wide deck are ideal for half day trips. People can comfortably enjoy the sun, blue skies and the blue Pacific Ocean.
Specifications of the Delfin Azul vessel: 40-foot long pantoon style sailboat catamaran.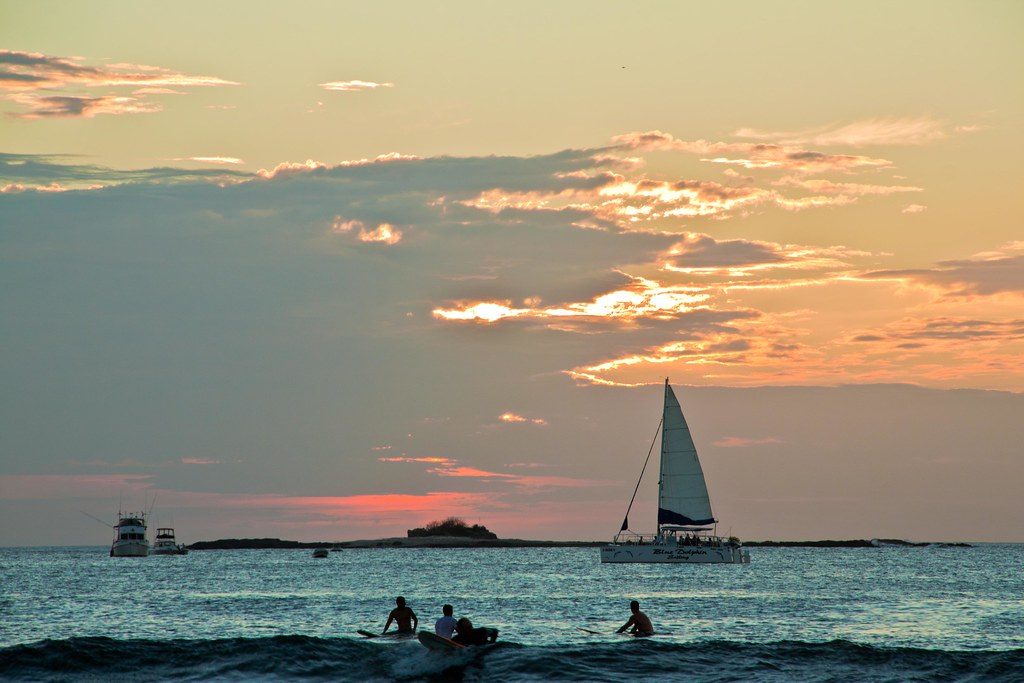 Amenities include trampolins for sunning and relaxing enjoying the sun and ocean, shaded main salon, onboard fresh water shower, restroom, snorkeling gear in all sizes.
Each private 4 hour trip ( HALF DAY ) includes snorkeling gear, free use of kayaks and fishing poles for trolling while sailing.

Onboard food and drinks include appetizers: Chicken fajitas, arroz con pollo (Rice with chicken ), salad, chips & salsa, fresh fruit, vegetables & dip as well as a delicious sweet cake.
As far as drinks, each trip includes open bar with juice, soda, beer, white rum, guaro (Costa Rican sugar cane Schnaps), vodka and bottled water.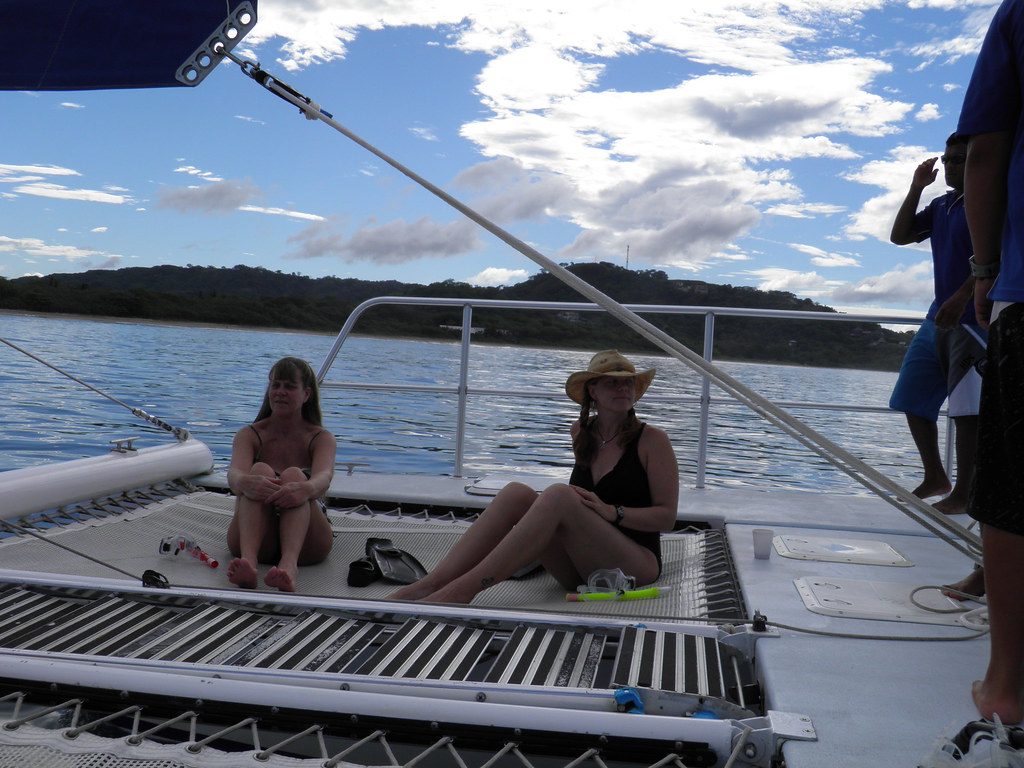 Features
Size 45 Feet
Capacity 35 passengers ( ideal ) comfortably
Special about it
This catamaran is one of the boats that has a very wide open outdoor area, so that people can enjoy the outdoors a lot. The vessel does include an indoor cabina salon.