The 4-hour private Sunset Sailing tour departs at 2 PM and returns around 6 PM. During this exciting tour, we will explore the coast of Guanacaste, which is known for its beaches, the many rock formations (pinnacles, islets and islands) as well as the wild and dramatic landscape that includes steep forested mountains that reach the sea.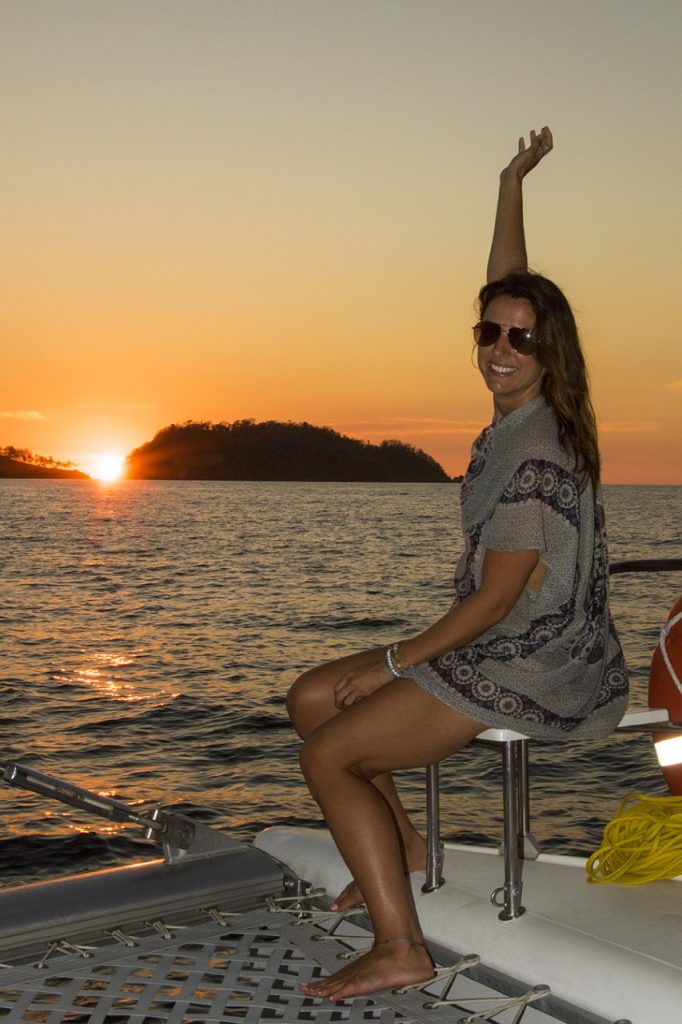 During the Sunset tour, you will enjoy sailing under the beautiful blue sky, snorkeling around some lost islet or rocky pinnacle, where colorful coral fish abound, you can stand up paddle (depends on the boat) or sea kayak (depends on boat) at a virgin beach where we usually also make a strategic stop.
At the end of the tour, the landscape and nature normally reward all participants with the incredible colors of the sunsets, an impressive and unforgettable view.
Wildlife species we might see during the tour include dolphins, sea turtles, flying fish, or even a breaching whale, normally humpback whales during the seasons although other whale season are also present.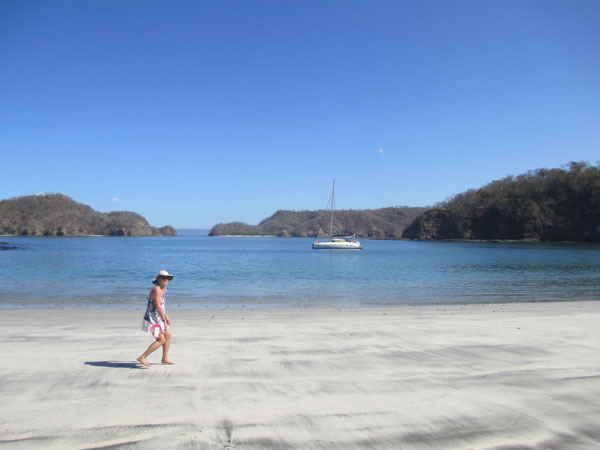 Sunset Sailing Tour Highlights
The sunset tour last for 4 hours, and it incldues the same activities and highlights as the morning tour. The main difference between the morningt tour and the private sunset sail is the fact that you will see the sunset from aboard the sailboat catamaran. However, besides that, the included activities and places you will visit are the same. Snorkeling, stand up paddling, kayaking ( inquire ) as well as sailing and exploring secluded beaches is part of the tour.
During the rainy seasons, you might want to inquire in advance wether you should book the sunset or the morning trip, since chances of rainfall are higher during the afternoon trip.
The tour includes: Drinks, Fruits, snacks, chips, snorkeling with a guide somewhere special, and stand up paddling and ocean kayaking (depends on the boat)