Lazy L is a 45 footer catamaran sailboat that we work with for departures out of Flamingo, Potrero and Conchal.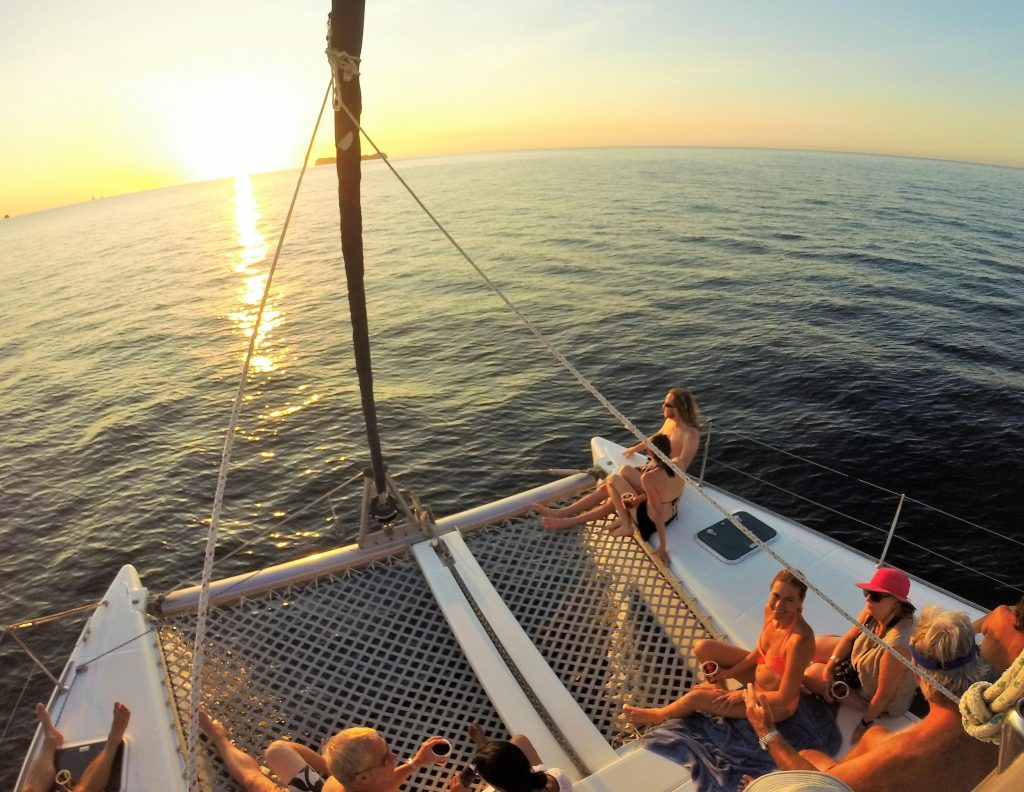 The boat comes with large bow trampolines for sightseeing or sunbathing. The boat comes with ocean kayaks, so on any stop you decide to make, you can explore further paddling around nearby beaches or islets.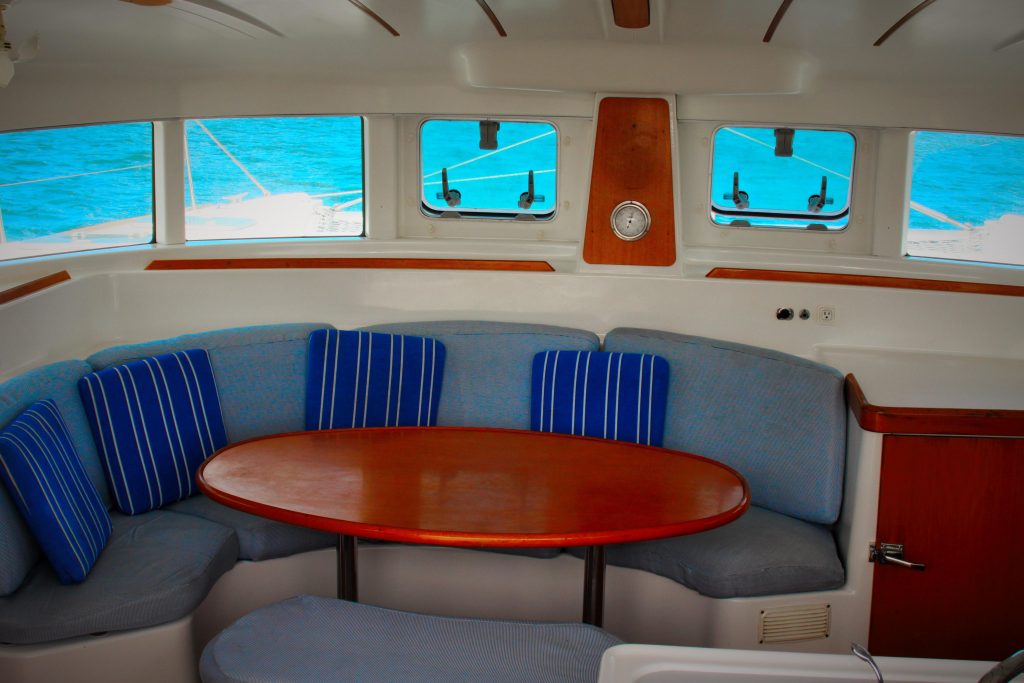 The trips all come with snorkeling gear in many sizes, for fun guided snorkeling stops at rocky pinnacles or coral reefs.
The indoor part comes with a large and comfortable salon, two bathrooms, shower, and sitting areas.
Spacious bedrooms for overnight charters are also available. The Lizard is equipped with state of the art equipment, safety equipment, life boats, life jackets,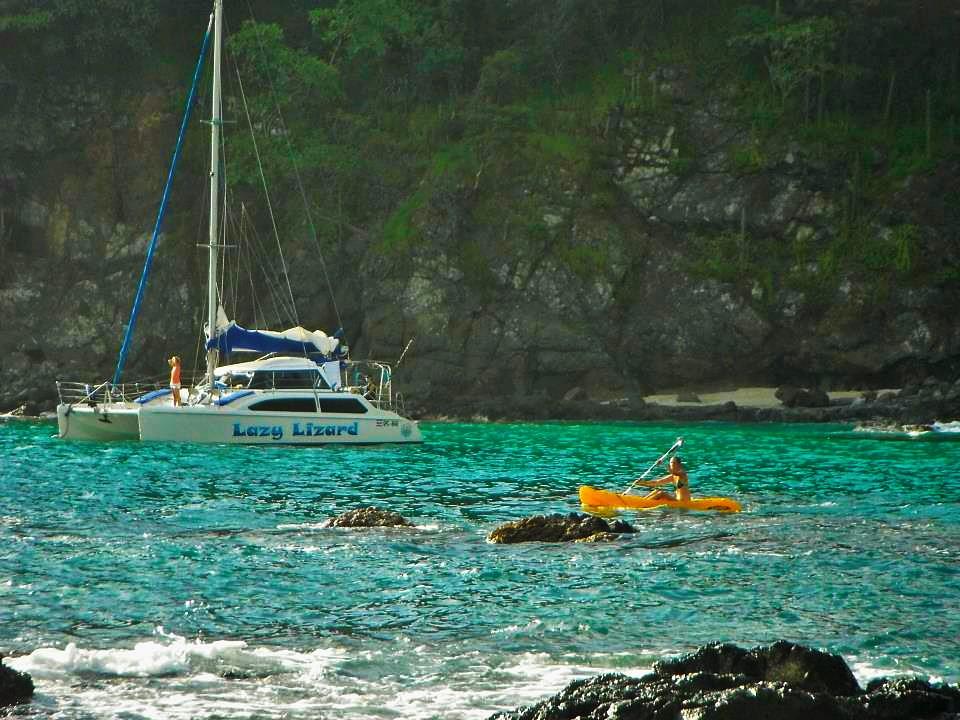 GPS and RADIO system, sound system for onboard music and totally equipped kitchen, where the drinks, ( liquors, beer, sodas, juice ) and the fresh fruit, snacks and lunch is served ( Lunch for full day trips ).
Features
Size 34 feet
Capacity 25 passengers ( ideal ) comfortably
Special about it
Swift and stable design, ideal for those afraid of sea sickness. A modern, spacious and well equipped boat ideal for our clients staying near Flamingo, Potrero, Sugar Beach or Tamarindo