Come join us for the Six Senses Papagayo private sailing tour !!! If you are staying at the Six Senses Papagayo, in Guanacaste, you can book a private Sailing charter with our company. The tour includes direct beach landing for a comfortable and  convenient pick up from right on the beach without the need of land transport to a dock or pier.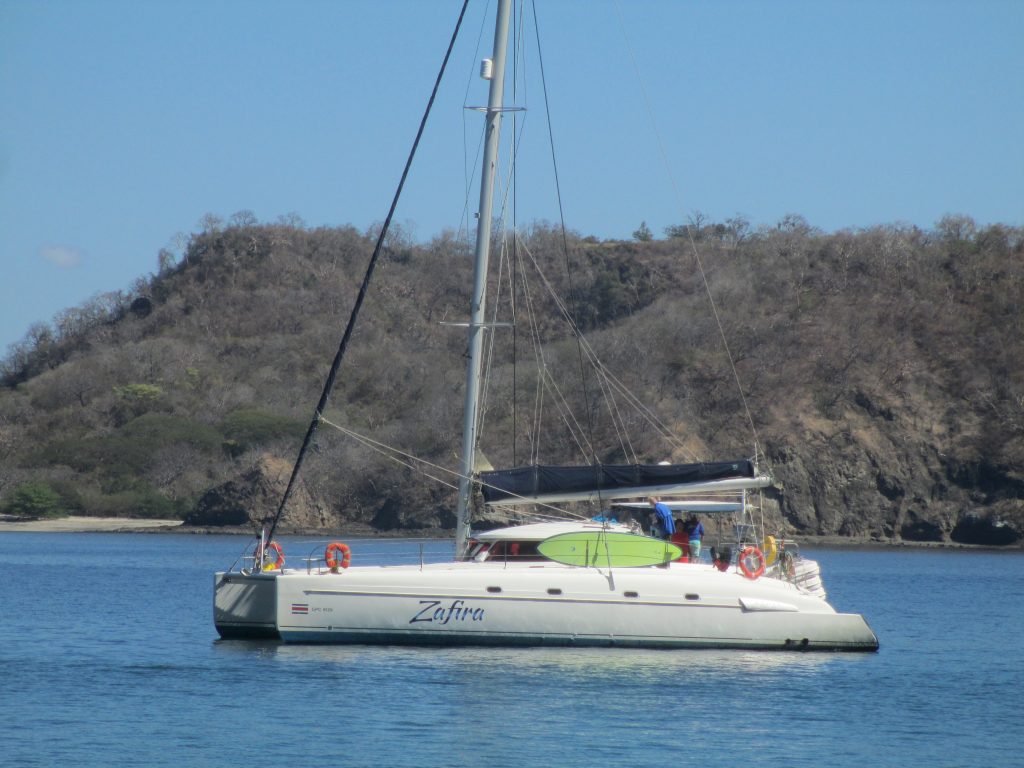 The Six Senses Papagayo is located inside Bahia Culebra, in the heart of the Peninsula Papagayo region, world famous for hosting some of the best beach resorts and luxury beach hotels. The calm waters of the gulf and the fantastic scenery and beautiful beaches in the region create the perfect framework for an unforgettable beach vacation in Guanacaste.
Half Day sailing tour
The 4 hour half day morning sailing tour starts at 8 AM ( Might be flexible ) and returns by 12 md. The tour consists of meeting on the beach, departing to the open ocean and sailing along the coast. After around 2 hours, the tour will stop at a smartly chosen secluded location where the clients will enjoy snorkeling amid tropical coral fish, eels, rays and other wildlife species that live in the warm tropical waters of the North Pacific. The boat also carries paddle boards and kayaks ( please request in advance ). Time will be spend anchored for the enjoyment of exploring rocky pinnacles, small hidden beaches and quality time enjoying a swim in the ocean. All tours include limitless drinks ( Gin, beer, vodka, rum, whiskey ) as well as fruit juice, sodas, water. Snacks and food is included as well. Please remember you can indicate in advance what the preferred activity might be ( snorkeling, beach, sailing ) so we can design the tour accordingly.
Six Senses Sunset sailing tour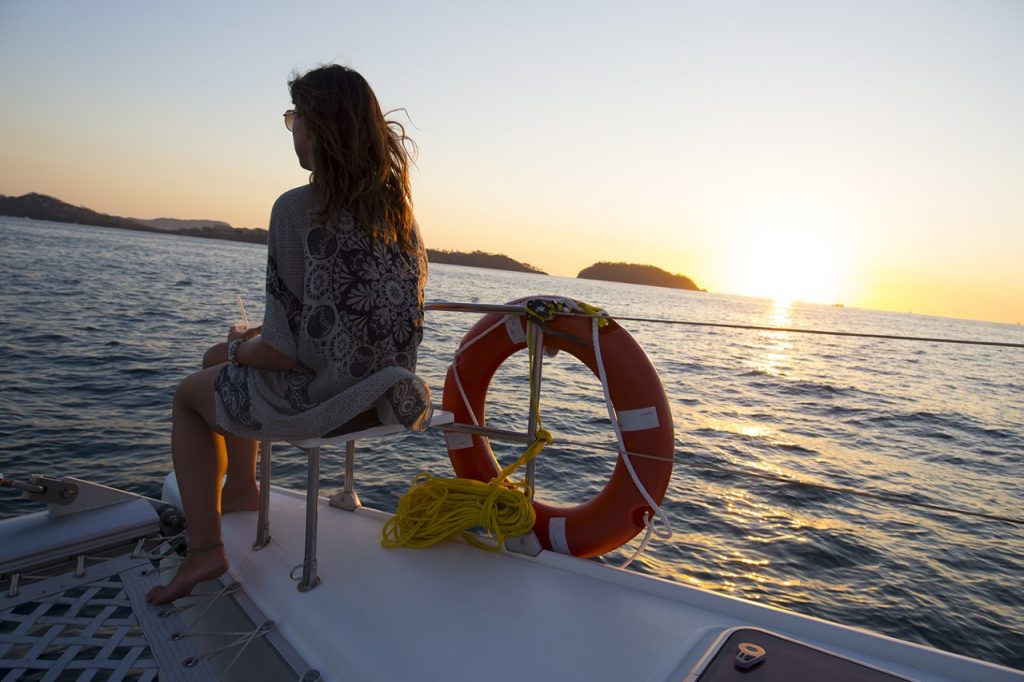 The sunset sailing tour is basically a replica of the 4 hour morning tour, with the only difference of timing and the fact that the sunset tour includes being able to see the majestic colors of the sunset from the boat while sailing back to the hotel. The sunset sail tour is one of the preferred sailing trips for tourists at Six Senses, especially for a romantic coupe, a group of friends or those who do not wish to wake up that early.
Full Day Sailing
The full day sailing tour departs at 9 or 10 and returns by 6 PM. This full day adventure sailing expeditions is definitely the epitome of sailing trips. It will take you away for a whole day, and during the time you will enjoy of fantastic scenery, silence, blue skies, the caress of wind while sailing along the coast amid the blue Pacific ocean.
Activities included: Beach time, Snorkeling, Paddle boarding or kayaking.
You will also enjoy a delicious BBQ lunch on a secluded beach.