Sailing Hilton Papagayo – Guanacaste Costa Rica   
Sailing from the Hilton Papagayo Resort, in Bahia Culebra, Papagayo Peninsula, is an adventure of sea and nature not to be missed.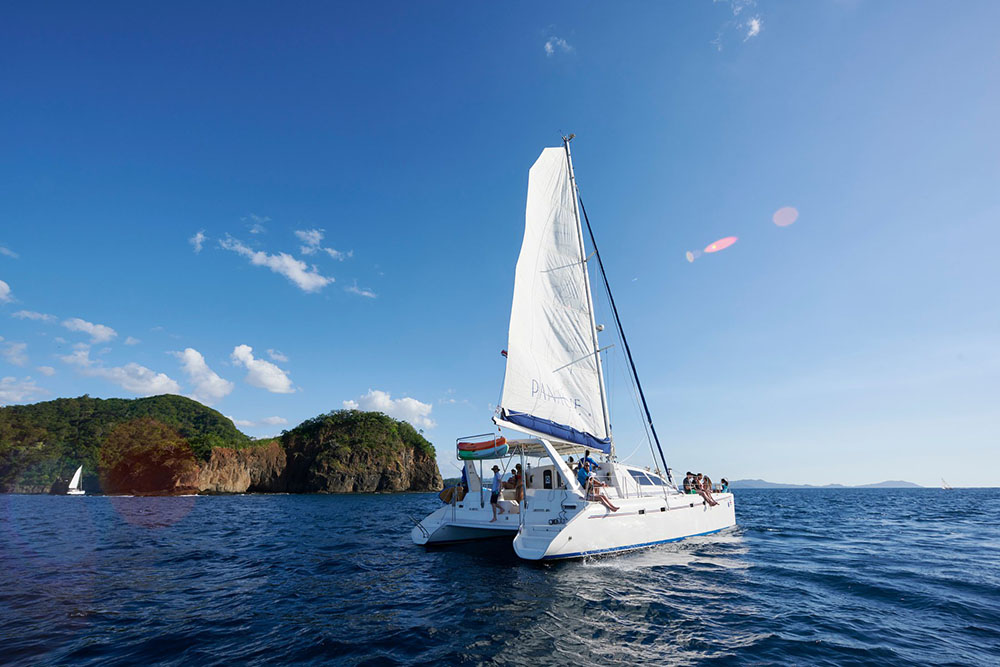 The Hilton Papagayo hotel is conveniently located on the shores of the calm waters of Bahia Culebra, a tropical fjord protected by the majestic Papagayo Peninsula, in the great Gulf of Papagayo.
Our private catamarans can pick you up directly from the beach in front of the hotel, as there is no big swell or difficulty in boarding the sailboat or catamaran.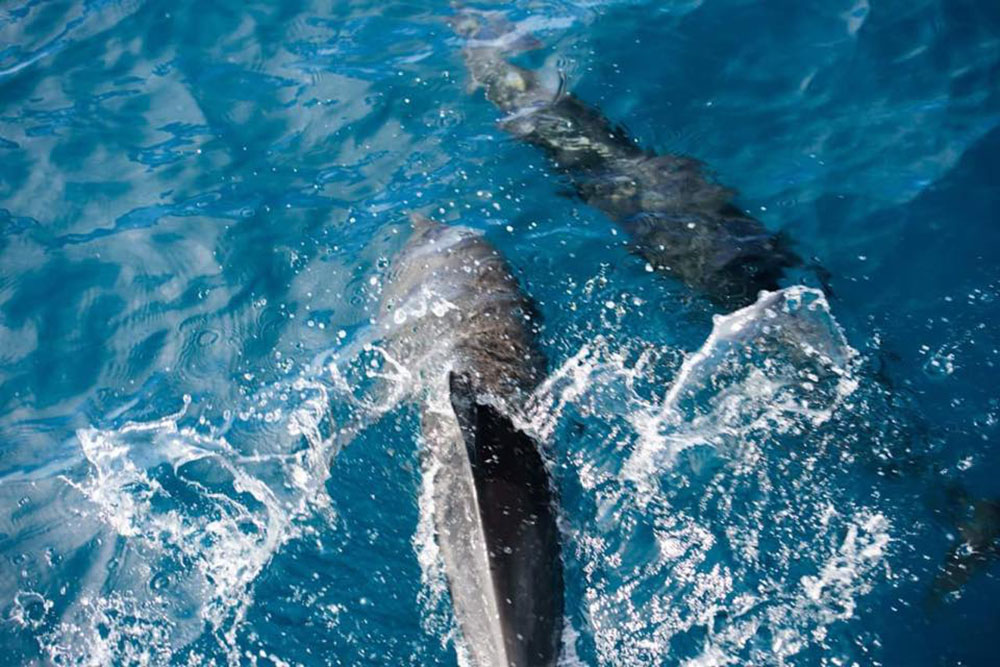 Private charters from Hilton Papagayo
We offer the best private charters in different schedules, including:
Private tour 4 hours in the morning
The 4 hour morning tour departs at 8:30 am and returns at 12:30 noon. For those who prefer the morning weather, as well as fewer boats at sea, the morning tour is the ideal option.
Sunset 4 hour Sunset Charter
For those who love the colors of the sunset, and also those who like to wake up late, the sunset tour is ideal, departing at 2:00 pm and returning at sunset time. You will be able to see the orange, pink, purple and many other colors of the classic Guanacaste sunset, while enjoying a cocktail prepared by our crew.
Full Day Sailing Catamaran Tour
This 8 hour tour departs at 10 am and returns just at sunset, giving you the opportunity to appreciate the wonderful sky, so characteristic of Guanacaste.
All tours include:
– Snorkeling
-Paddle boarding
-Visit a beautiful desolate and pristine beach.
-Swimming in the sea
-Explore islets or reefs for snorkeling
-Open bar
-Light meals
Hilton Papagayo
Hilton Papagayo Costa Rica Resort & Spa All Inclusive is located in Papagayo, on the beachfront, close to Panama Beach and Bahia Hermosa Beach.
Nearby points of interest also include Playa del Coco Beach. Daniel Oduber International Airport is just a 35-minute drive away.
This hotel offers an ideal location in a tourist area near restaurants and bars. It has 200 rooms equipped with satellite TV, ironing service, private balcony, patio and air conditioning. All have ocean views.
The hotel restaurant serves international cuisine in addition to breakfast. Car rental, bicycle rental, currency exchange and dance lessons are available upon request. There is also a souvenir store and an ATM.
Leisure facilities include barbecue grills, a casino, a fitness center and a relaxation room.
For an additional fee you can use the WiFi connection only in public areas.
The spacious and elegant rooms are equipped with every comfort. You will find minibar, air conditioning, bathroom with shower and bathtub, coffee and tea maker, radio alarm clock, telephone and cable TV.
The hotel offers free parking. Internet access is available for a surcharge in the common areas.