The Pure Life is a very new, luxurious and modern 14 meter ( 45 footer ) and 9 meters in width sailboat catamaran.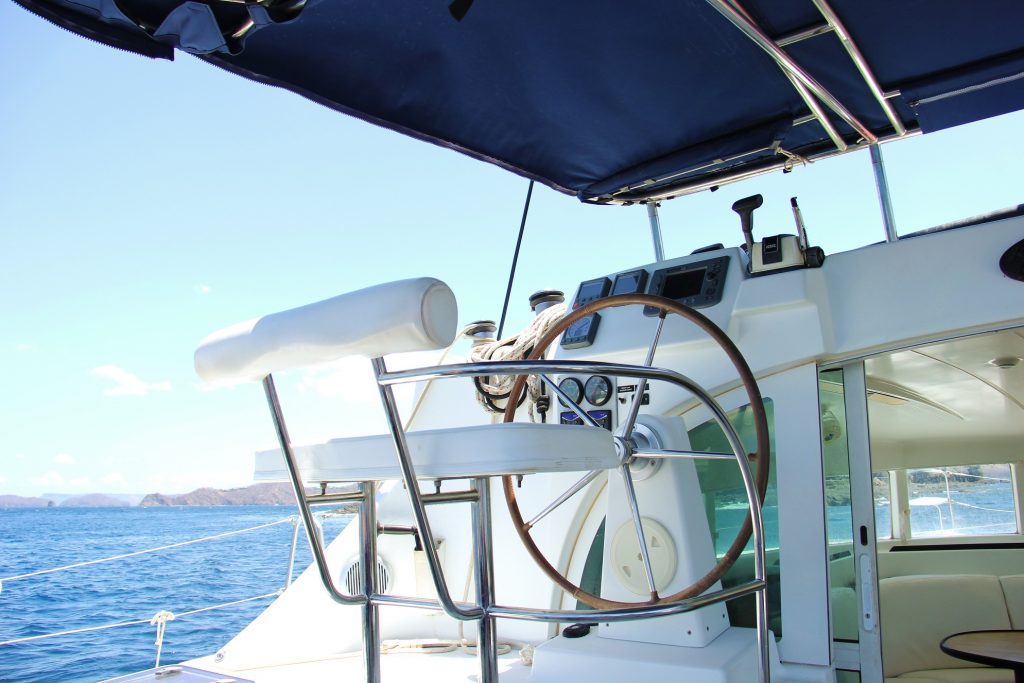 The boat has a large indoor salon, 4 bedrooms, two restrooms and wide deck space.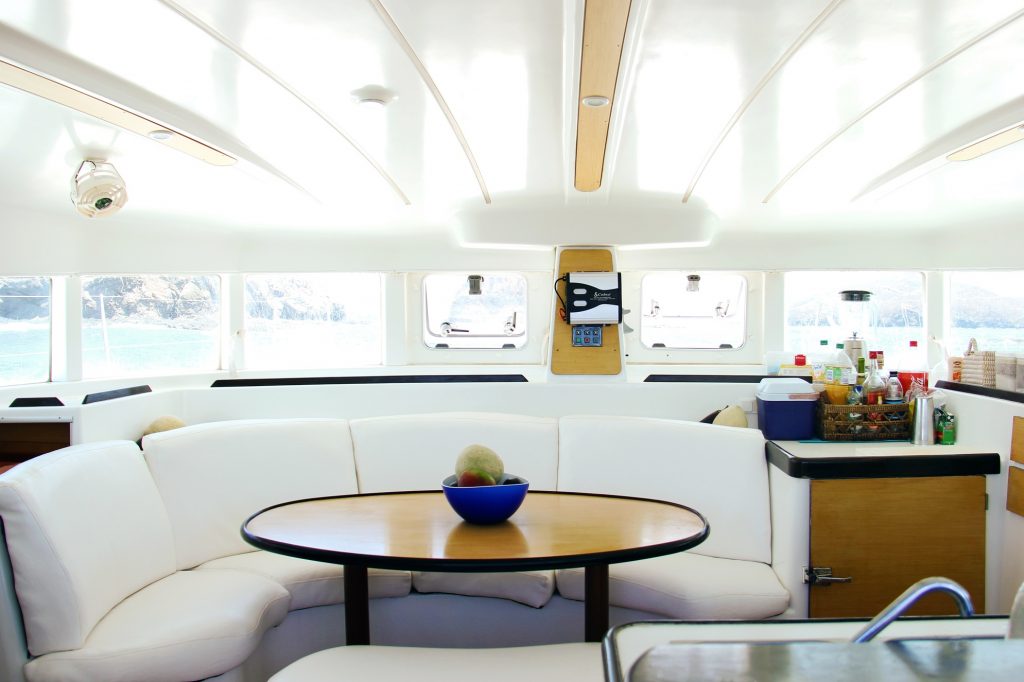 Pure Life II also has an equipped kitchen, 3 safety boats, onboard music system, fire emergency equipment, 34 safety jackets, 2 emergency water pumps and a diving platform.
The catamaran tour with PV also includes two new paddle boards, snorkeling and fishing gear, all of which is free of charge and is included in each tour.
The trips can also include scuba diving ( if requested ) with an additional charge.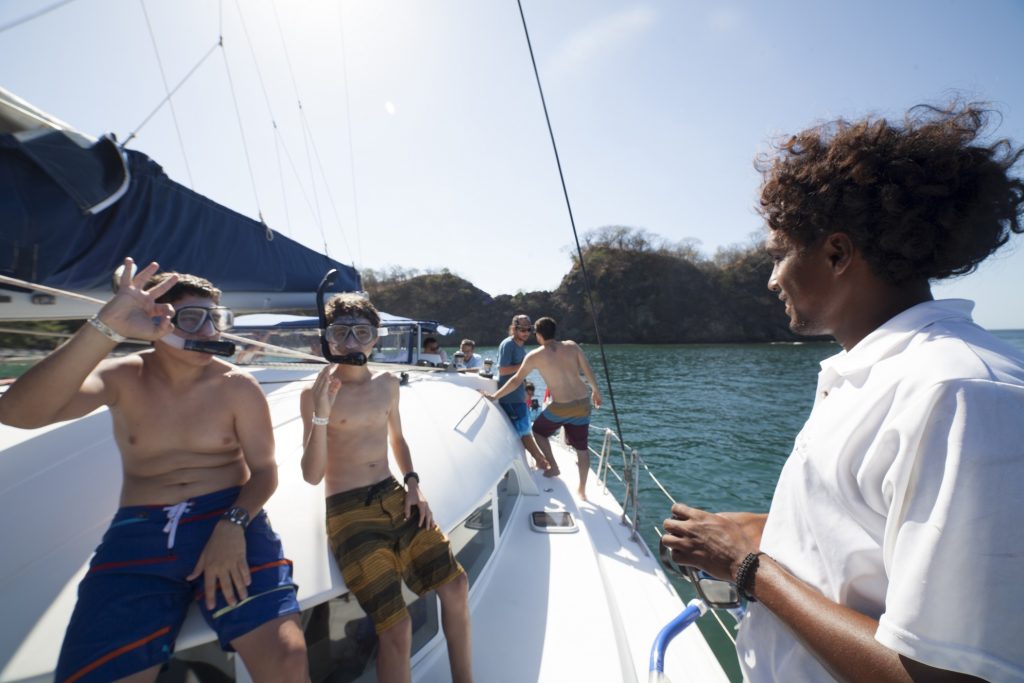 Features
Size 38 feet
Capacity 28 passengers ( ideal ) comfortably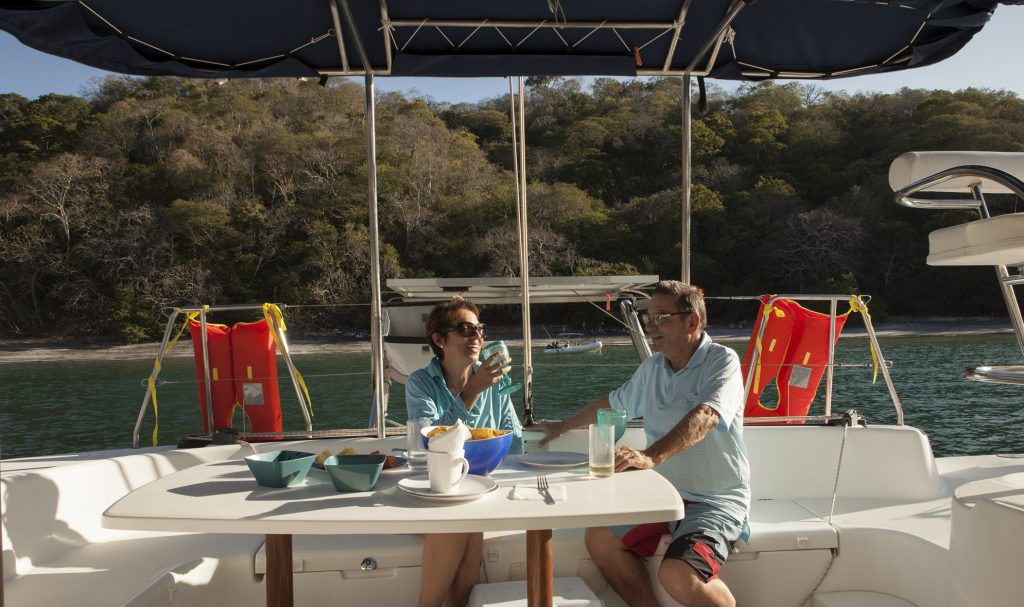 Special about it
Pure Life II is one of the newest and most modern catamaran sailboats in Guanacaste. Therefore. it is also ideal for overnight scuba diving trips to Murcielago Islands because of its lodging capacity and dive platform. Also ideal for Surfing trips to Roca Bruja.