If you are staying at the beautiful Andaz Peninsula Papagayo in the idyllic Gulf of Papagayo and you have the desire to com with us on a morning sailing trip or the afternoon sunset sailing tour, please contact us for a quote. We can pick you up right on the beach with our catamaran, and continue from there to explore the coast, secluded beaches, rocky reefs for snorkeling or sailing under the blue sky.
All the tours includes great snorkeling gear, stand up paddle, limitless great food and drinks ( alcoholic national also included ).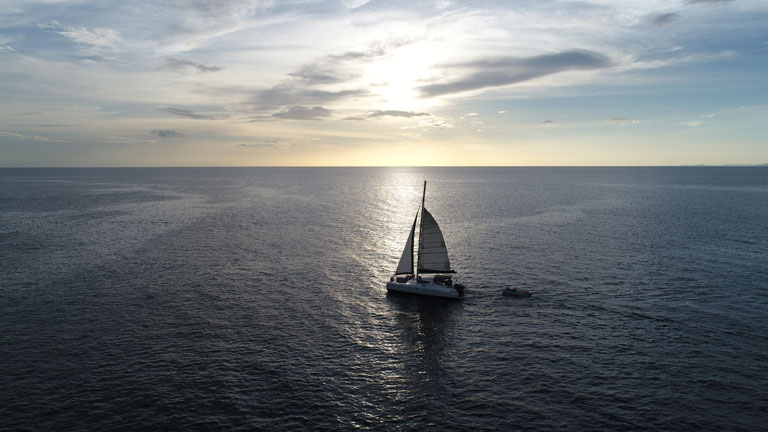 Our trips are a great experience for families, a group of friends or couples.
Also, you trips focus more on the beauty of the nature rather than being a commercial party boat, although we do include the comfort you desire.
The interior of the boats come with ac saloon, two bathrooms and spacious deck space.
Imagine… depart early in the morning and sail away from the beautiful coast of Flamingo Beach.
Watch as you get further and further away from Conchal Beach, Potrero Bay… Explore the marine wildlife, snorkel in pristine sites, enjoy some fishing, go kayaking or paddle boarding, or simply enjoy the sightseeing, sunsets, the blue Pacific Ocean.
4 hour private trips and full day tours available daily. Including hotels like Flamingo Beach, Westin Conchal, Bahia del Sol, Sugar Beach and many more.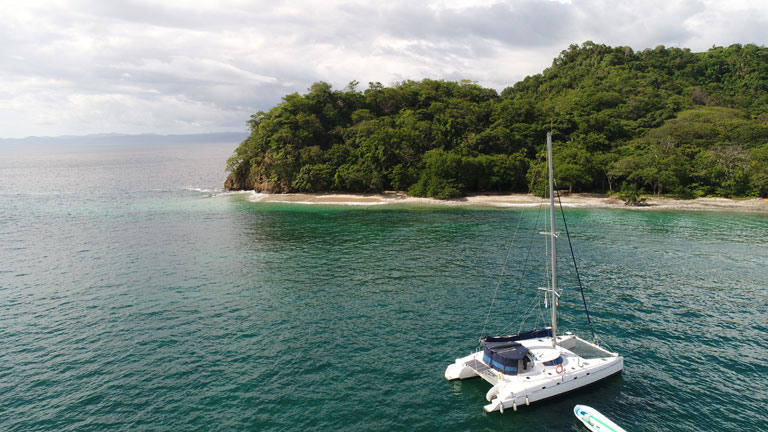 Tour details
PLEASE INDICATE THE NAME OF THE HOTEL or BEACH you wold like to get picked up since RATES and DETAILS change a little bit depending on that information.
Snorkeling gear, drinks ( alcoholic beverages and liquors, beersm, sodas, juice, water), snacks ( chips and dips, sandwiches, other snacks, fresh cut fruit ), free use of kayaks or paddle boards ( please inquire before !!!! ) The full day private tour also includes a full BBQ LUNCH on a secluded beach. Depending on the boat, it also includes Chicken Brochettes, Rice Salad, even Shrimps.
Nature focused sailing trips
Daily departures. Please advice a few days in advance the latest. During the High Season advanced reservations are suggested ( not required )
Morning Departure: 8 – 12 Noon
Sunset Sailing: 2 – 6 PM
Full Day: 10 – 6 PM