Our newest catamaran sailboat DU or Destination U is the preferred sailboat for the overnight charters to Murcielago Island Scuba Diving.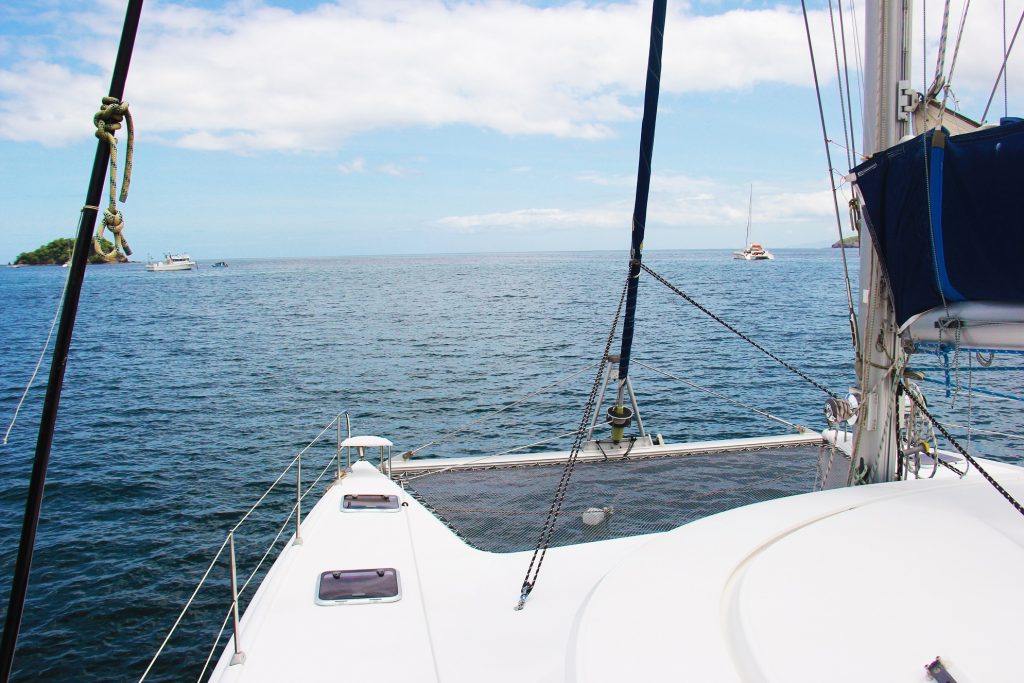 This fantastc and well equipped catamaran comes with the most modern amenities, spacious interior and comfortable spacious deck space.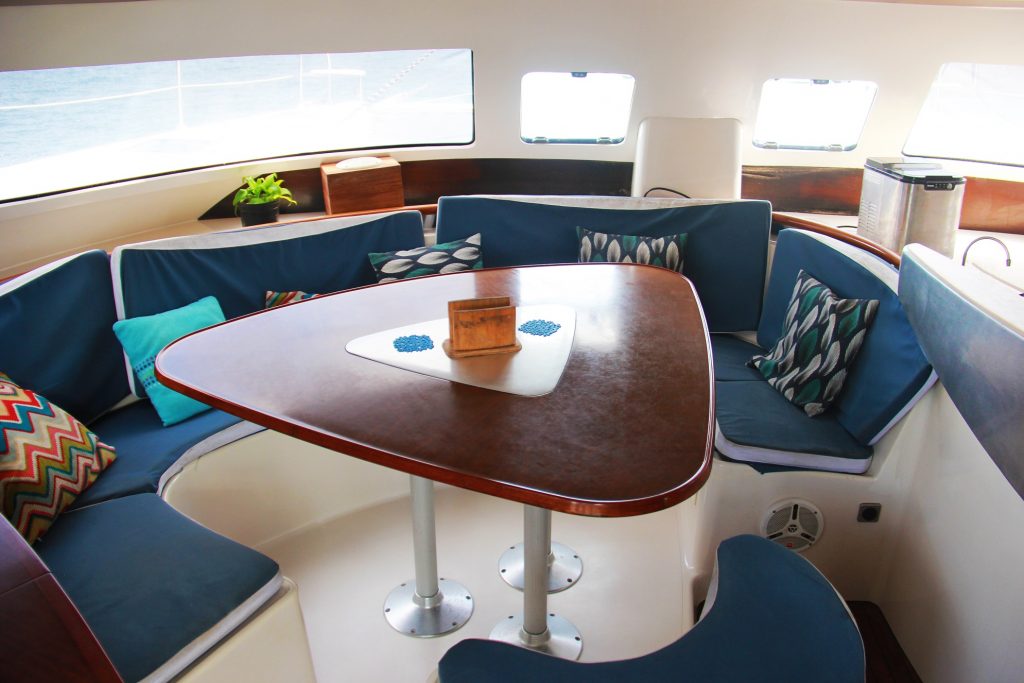 Great for private sailing charters for clients staying in Guanacaste.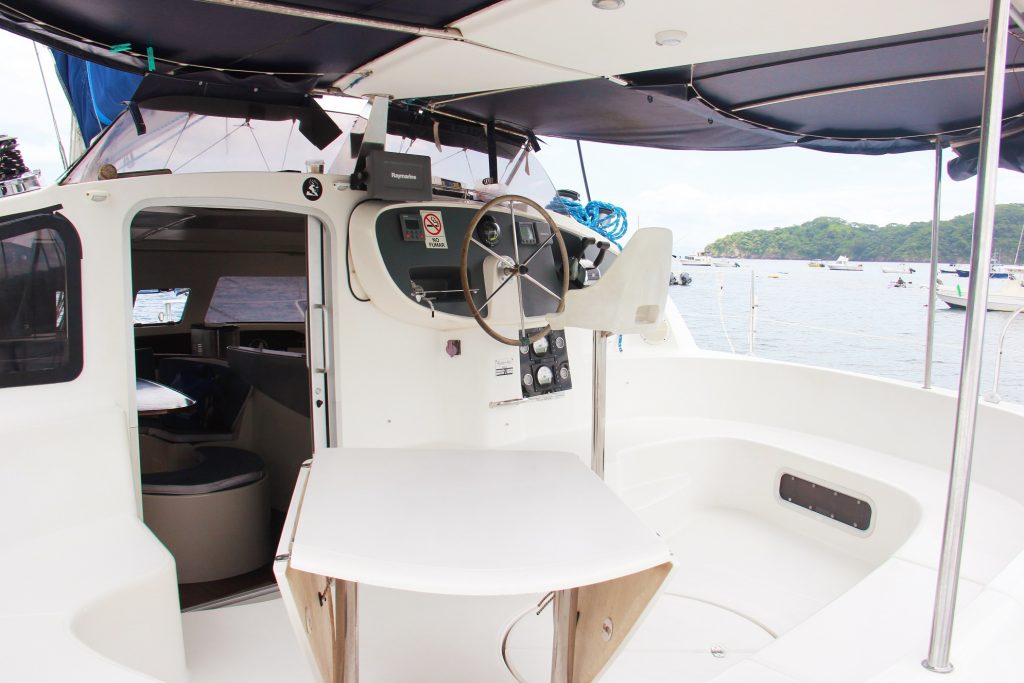 It comes with a Fully equipped kitchen, exterior terrace roof area with convertible table and comfortable seating, sand net in the bow, 4 rooms, 4 bathrooms.
Sound system for the entire boat, 3 lifeboats, 2 life-rings with life lines and garlands and 35 lifejackets.
The interior is luxurious, comfortable and all the necessary technology is present.
Features
Size 45 feet
Capacity 35 passengers ( ideal ) comfortably
Special about it
The Destination Unknown comes with the most modern and complete amenities, equipment, gear and pampering luxury. Therefore, it is also ideal fopr overnight charters such as the 3 day Murcielago Islands sailing and diving trip