Guanacaste, the perfect incentive and retreats destination in Costa Rica !
Guanacaste is a perfect destination for incentive travel and corporate retreats. Groups travel to Guanacaste quite regularely, mainly because vacationing in Guanacaste is truly a reward because of the unique and stunning natural beauty, and the hotels , resorts and tour company can really offer amazing activities, including private group sailing tours. Our private group sailing charters can be booked in advance with direct pick up right in front of the hotel in case the hotel is one the beach, or we can include land transportation to the meeting point first in case you require it. Ideal for Corporate Reterats in Guanacaste !
Private group catamaran sailing
Guanacaste has some of the most beautiful beaches, but also volcanoes, ( active and dormant ), large national parks, diverse climates and landscapes and a colorful mix of friendly locals ( Guanacastecos ) and foreigners, some of which have been established in the region for longer than 3 decades. While several beach regions are developed with hotels and resorts, there is still plenty of coastline with secluded and pristine beaches, and our tours will take you just there.
Sailng, snorkeling, stand up paddling and kayaking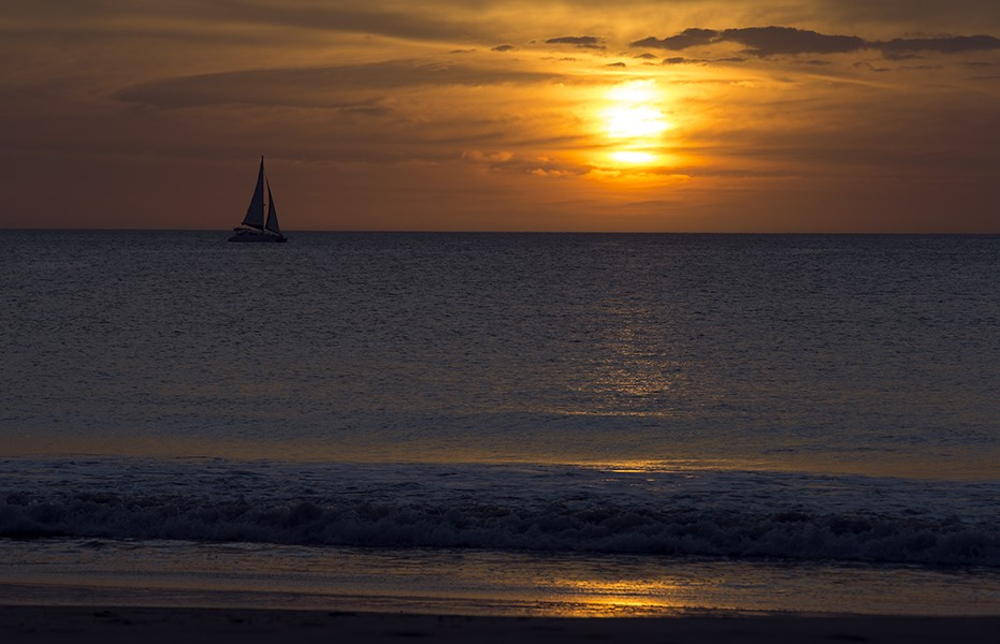 Sailing onboard a catamaran sailboat is one of the most beautiful sensations, especially the combination of sailing but also the nature and the landscapes that come with each tour, abundant natural landscapes, the blue Pacific Ocean, snorkeling, ocean kayaking, paddle boarding, or arriving at a secluded beach and simply enjoy nature, the sand, sun and sea.
Stand up paddling during our sailboat charters
Each tour comes with abundant amenities, including snacks, drinks, snorkeling equipment, experienced and knowledgeable guides and captain.
We can offer you over 15 different boats, from regular sailboats for those looking for the " true " sailing Experience, as well as many catamarans in various sizes, capable or carrying groups in the number of 90 people and 28 people the smaller boats.
Groups Sailing
Morning sailing charter
The morning tour normally departs at around 8 AM to return around noon. After departing and leaving the coast behind, you will enjoy cold beer, liquors, snacks ( including dips, chips, burritos, fresh fruit and more ) while enjoying the abrupt and dramatically beautiful coast of Guanacaste.
The tour also includes snorkeling, pit stops at secluded beaches, trolling ( fishing ) if you are interested, ocean kayaking or stand up paddles SUP.
Sunset Sailing
Leaving at around 1:30 PM, the main goal of this later departure is to enjoy the colorful and magical sunsets, so typical of Guanacaste. However, this trip also includes snorkeling, kayaking, paddle boarding, fishing ( free ).
Or simply relax, chat, enjoy the fresh breeze or views and enjoy alcoholic beverages, fresh fruits, juice, sodas, snacks and onboard music while sailing through the Pacific Ocean.
Private full day sailing
Full Day
The full day ( 8 – 9 hours ) can take you anywhere you desire.
Enjoy a fantastic BBQ lunch on a secluded beach, while you also enjoy kayaking, paddle boarding, or snorkeling, or choose any destination you want and we can take you there. Sample destinations include Papagayo Gulf, Nacazcol beach, Guacamaya Beach, or Santa Rosa National Park`s Roc a Bruja and much more.
Comfortable onboard , seating areas, lunch, drinks, gear included.
Our Services
Enjoy sailing along the Guanacaste Coastline !
All the boats have the best and most modern and well maintained safety gear and equipment, such as radio, GOPS, telephone ( cell coverage ), radar, water pumps, life jackets, life boats.
Catamarans in Guanacaste
Also, the guides are all well trained and the service and hospitality onboard is first class. The captain and the guides not only know how to do their job, but also are they great entertainers, knowledgeable of nature and things you will encounter during each of the trips.
All the staff going on the tours are English speaking.W hether small groups or larger groups, we can accommodate and arrange a trip for groups as large as 250 people if informed with time ahead.
We have boats that are perfect for smaller more intimate groups ( 25- 28 people ), but we also have catamarans that can carry ( comfortably ) up to 90 people.
Just let us know what it is you are looking for, what it is you expect from a tour and we can custom designed a route for you, including the specific activities and meals.
PRIVATE SAILING CHARTERS to remote beaches
Some of the most succesfull tours we have operated so far incude the full day sailking tours to remote and secluded beaches, beaches that are incredibly beautiful and have no human development, offering the participoants an experienced many have never had before, The full day private charters include, besides sailing, snorkeling, stand up paddles and kayaking, a delicious bweach BBQ, amidt tropical palm trees and enchanting views of sand, blue ocean and skies.