LaManta Catamaran
The LaManta is a 37 footer flica catamaran sailboat built in Canada by Achelier Multicoques.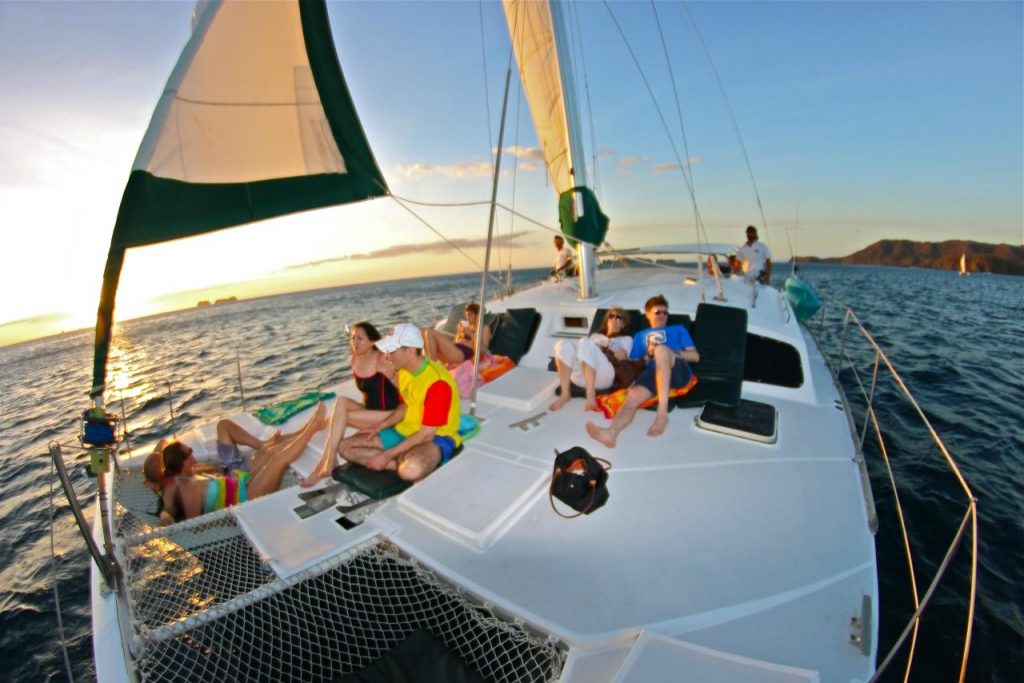 The boat offers plenty of deck space with both outside and inside seating places, large salon, bathrooms and freshwater showers for changing or washing off the salt water after jumping into the ocean, snorkeling or kayaking.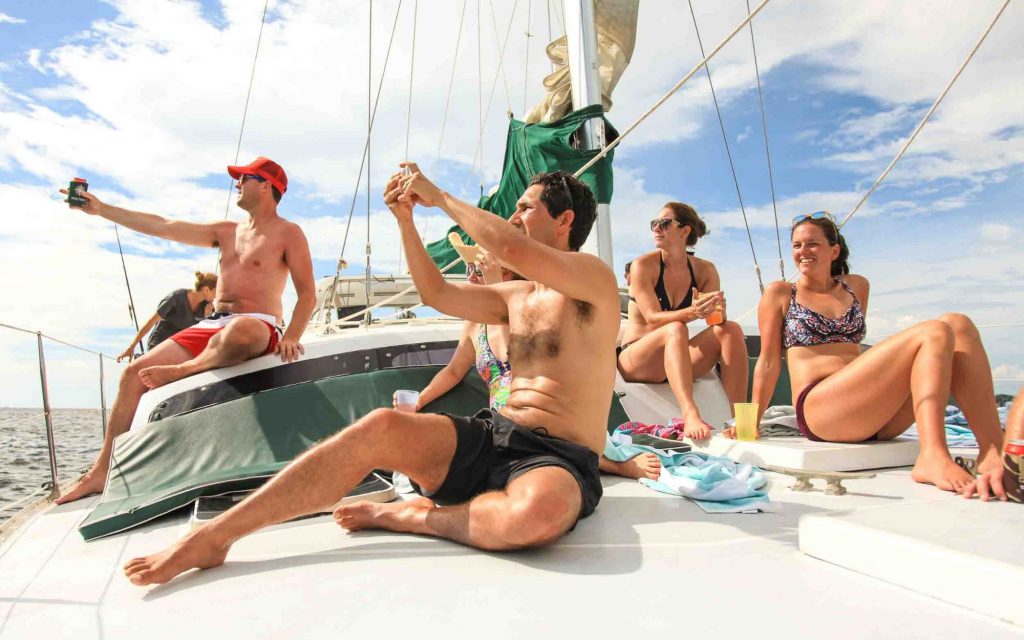 The boat also has two large bedrooms, indoor seating chart table. All the necessary security and safety equipment is present, from satellite transponder, gops, radio, cel phones.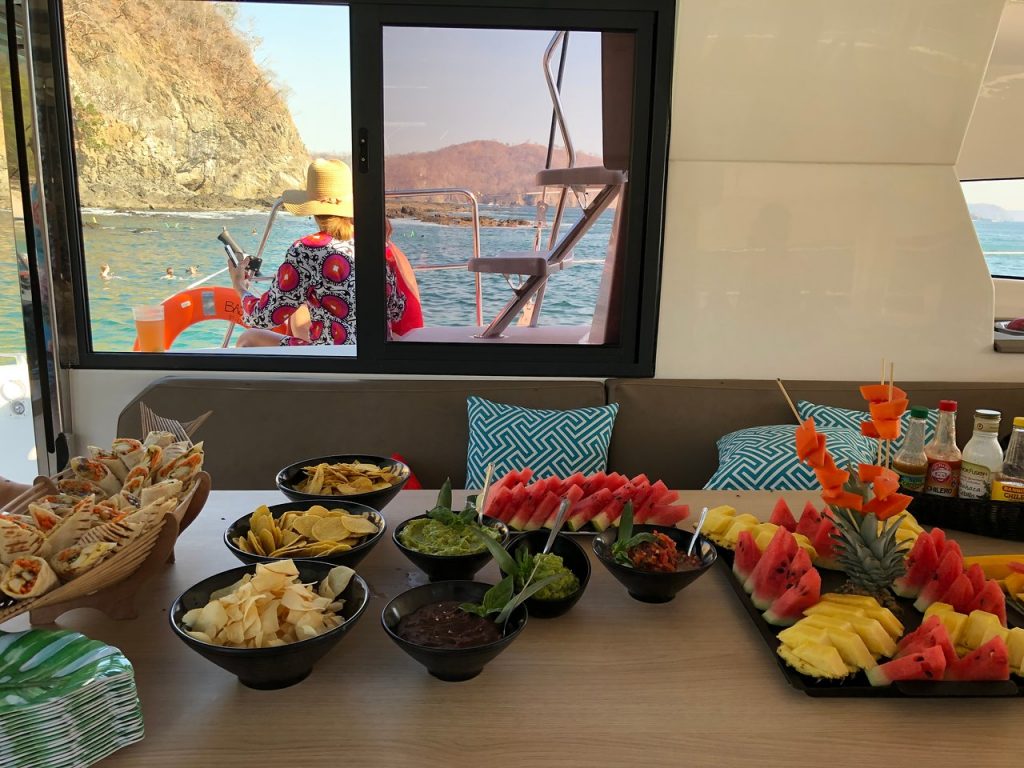 Drinks and food is prepared at the onboard kitchen and bar.
Life jackets, life boat and snorkeling platform. One of the best sailboats for smaller groups ( up to 28 – 30 people ) + crew. Spacious sunbathing nets well maintained give you the chance to relax while sailing along this beautiful coast.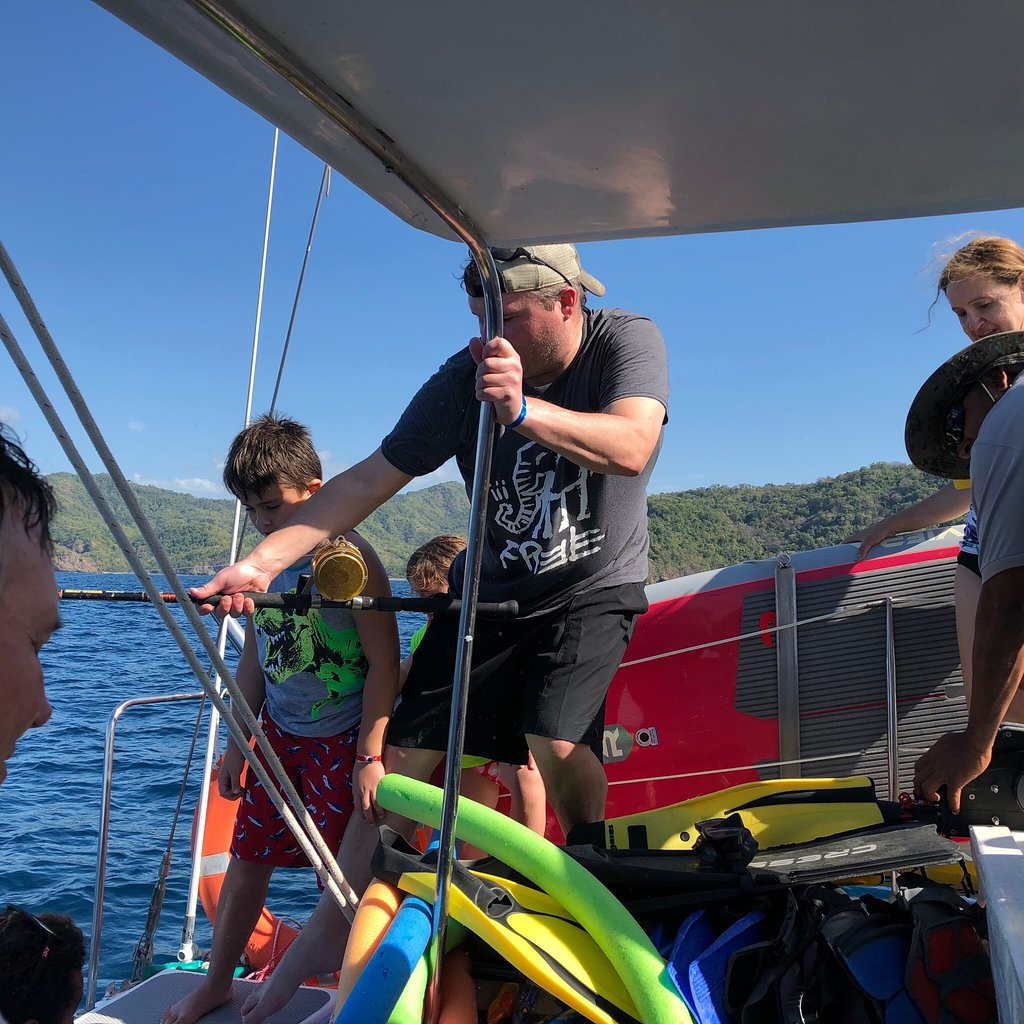 Features
Size 37 feet
Capacity 28 passengers ( ideal ) comfortably
Special about it
One of the small to medium size catamrans, special for smaller groups departing out of Flamingo, Conchal or Tamarindo