Espiritu II is a beautiful and spacious sailboat catamaran, ready to take you to the most amazing places along the Guanacaste coastling.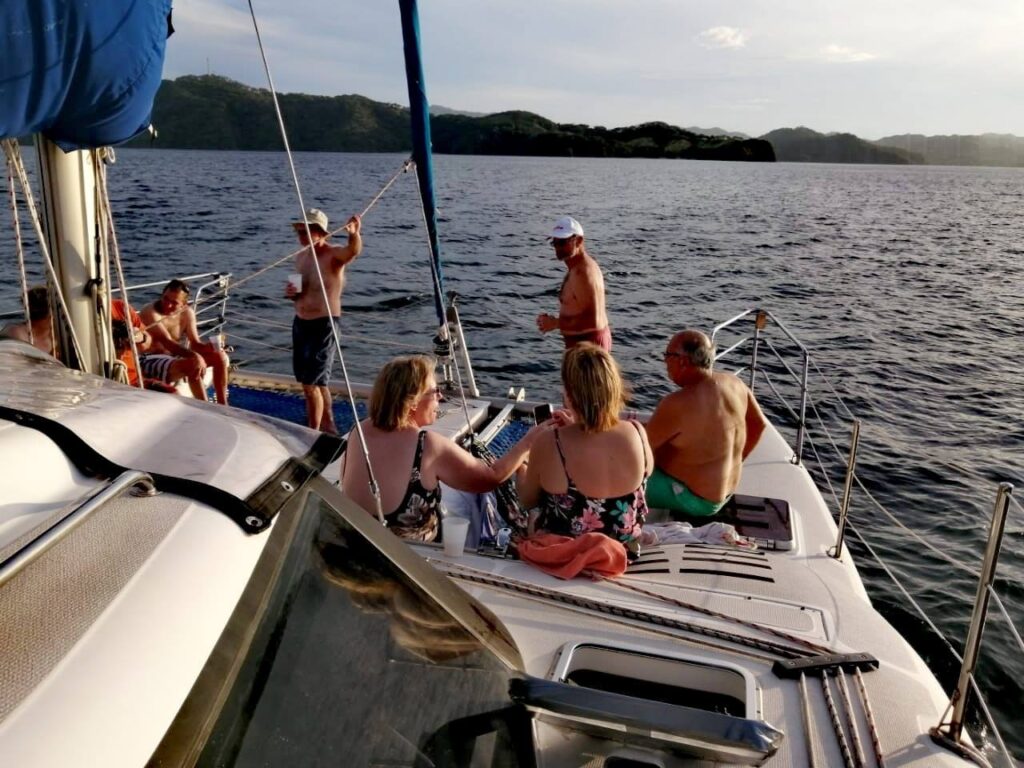 The The Espiritu has a max capacity of 25 people, with sufficient deck space at 40 pies in length. The boat also comes with a large complete bathroom, a fully equipped kitchen and frig so store the beverages. The Espiritu also has modern gear and equipment such as radar, bilge pump and sonar.boat is ideal for smaller groups (ideally up to 20 people ) that are interested in a private sailing trip.
The tour includes snorkeling, with a strategic stop at a rocky islet for a great snorkeling session. There you will be able to jump into the warm water and explore the marine wildlife that inhabits beneath the surface.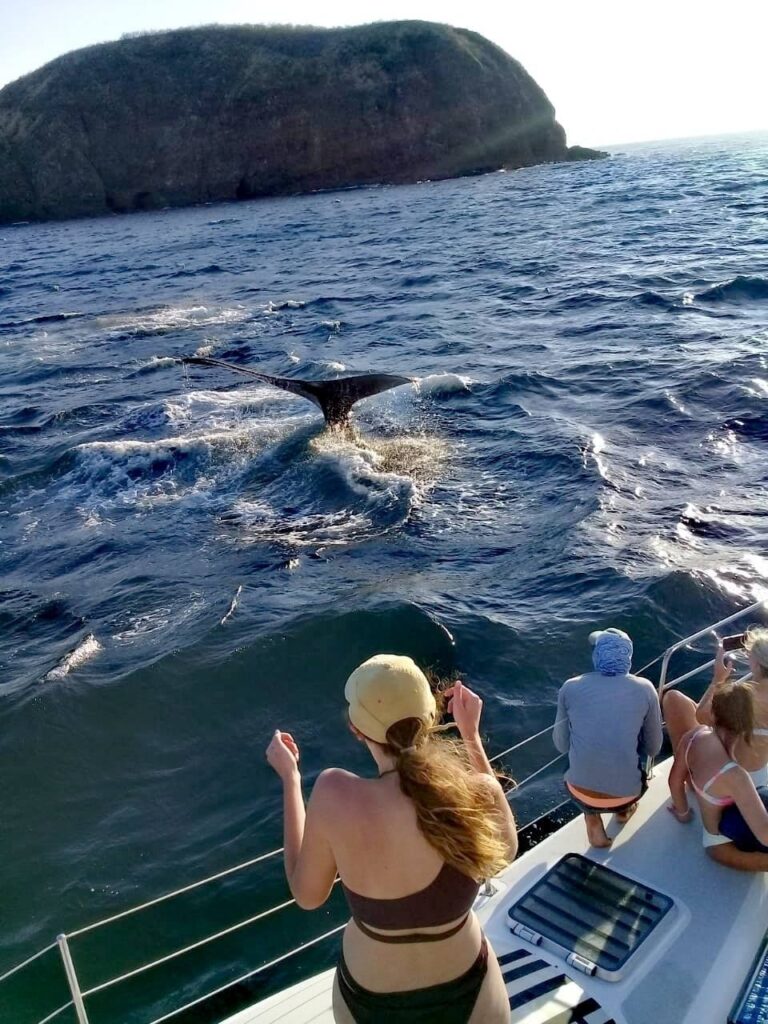 During our custom designed sailing tours, we will also visit secluded beaches and more remote coastline, where you will be able to discover the beauty of Guanacaste´s more less developed coastal areas.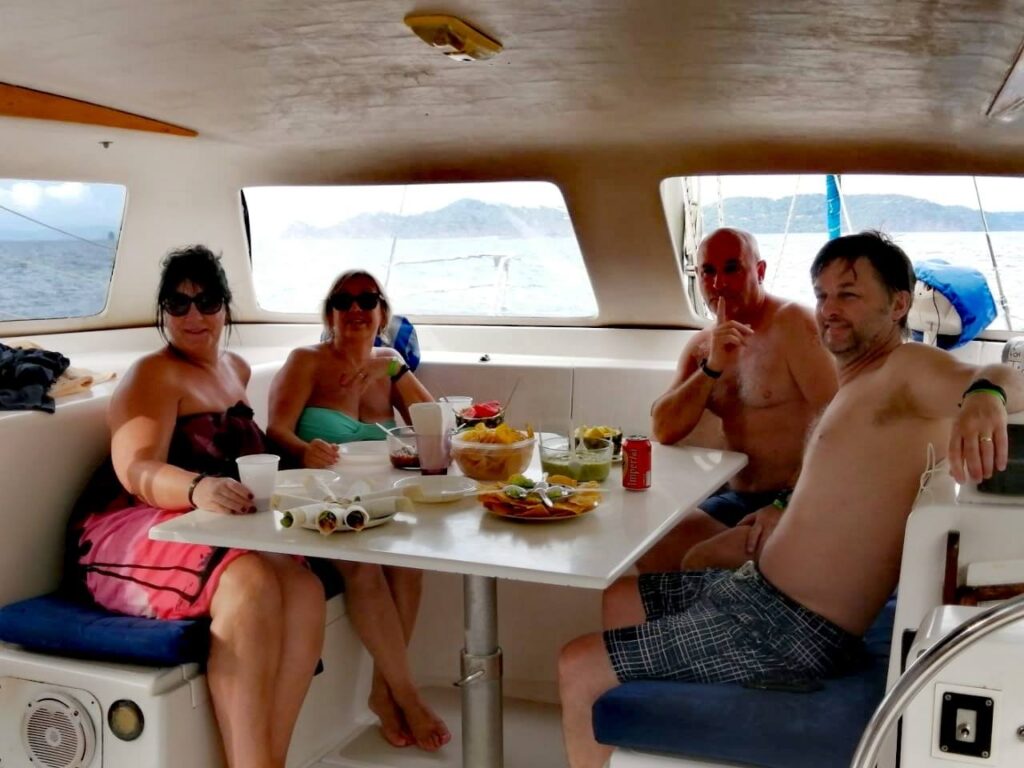 Choose between the morning 4 hour half day tour, the afternoon 4 hour sunset tour or the amazing full day catamaran sailing tour, where you will additionally enjoy a BBQ lunch servesd on a beautiful natural beach.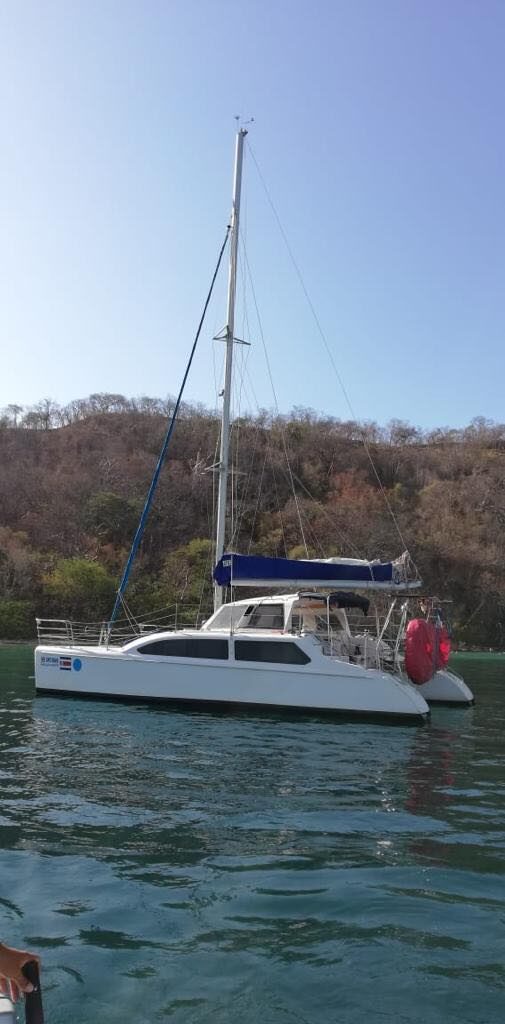 Features
Size 40feet
Capacity 25 passengers ( ideal ) comfortably
Special about it
Espiritu is not a catamaran, therefore providing our guests with the true sailing experience. Perfect for smaller groups or larger families.