The Toima Ruba is an open air catamaran sailboat we offer for clients staying in Langosta Beach, JW Marriott, Tamarindo, Conchal, Flamingo and Las Catalinas.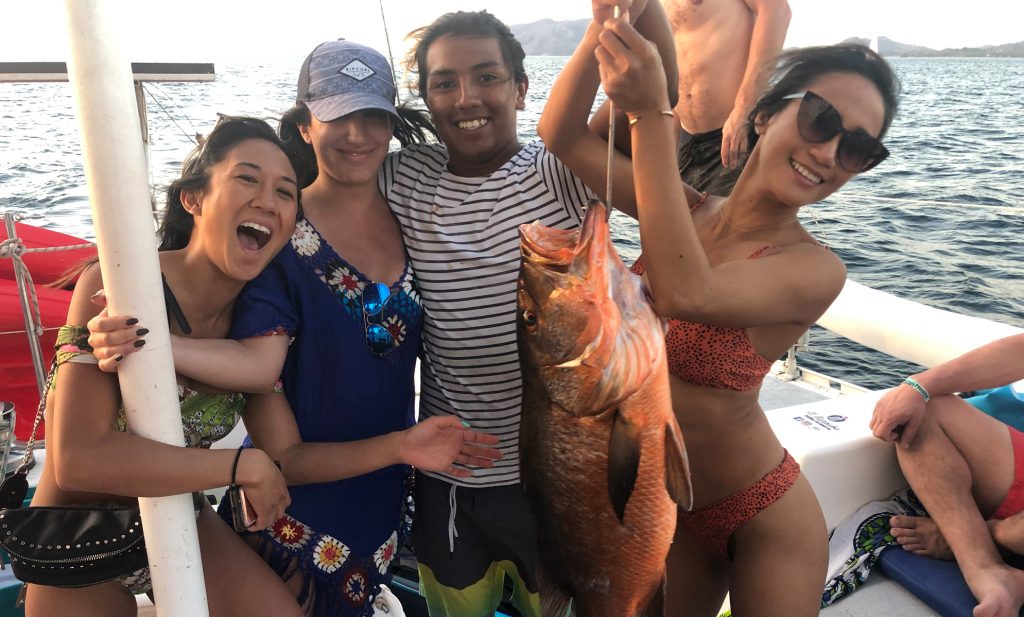 Unlike other sailboats, the highlight of Toima Ruba, besides its good price is the fact that it has one spacious united deck, with no sub divisions, which is perfect in case you have a group interested in sharing the experience together and interact a lot.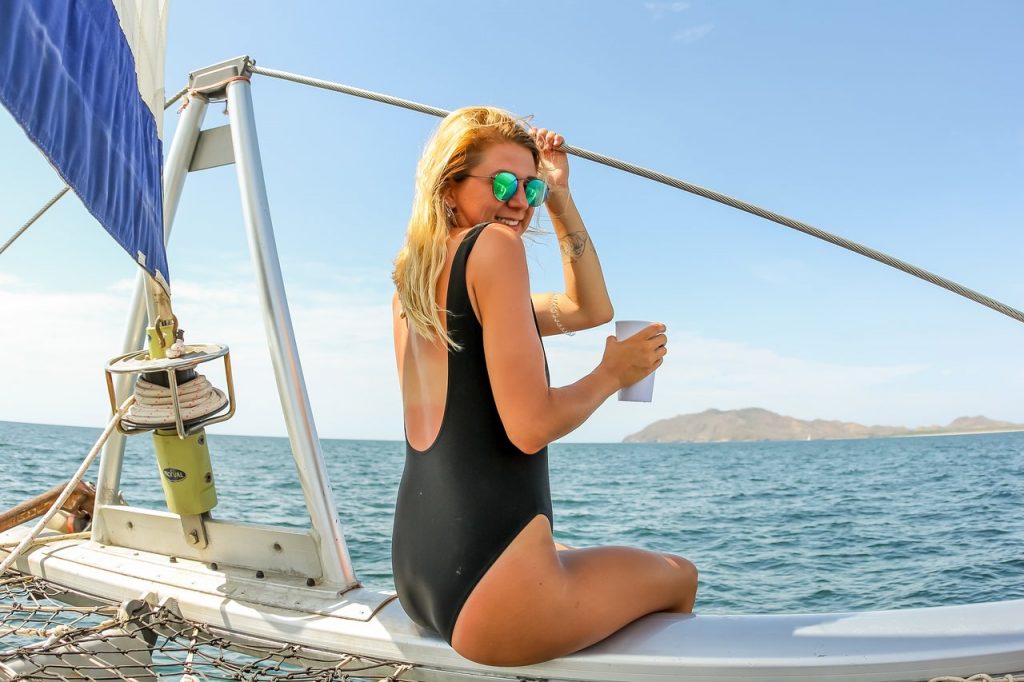 Unlike other catamarans we offer, there is NO AC saloon, although it has a private bathroom. The tour onboard the Timarouba are fun and easy going trips for those interested in enjoying snorkeling ( up to 50 people ), enjoying the sun, the ocean and the blue skies while sailing along the coasts of Guanacaste.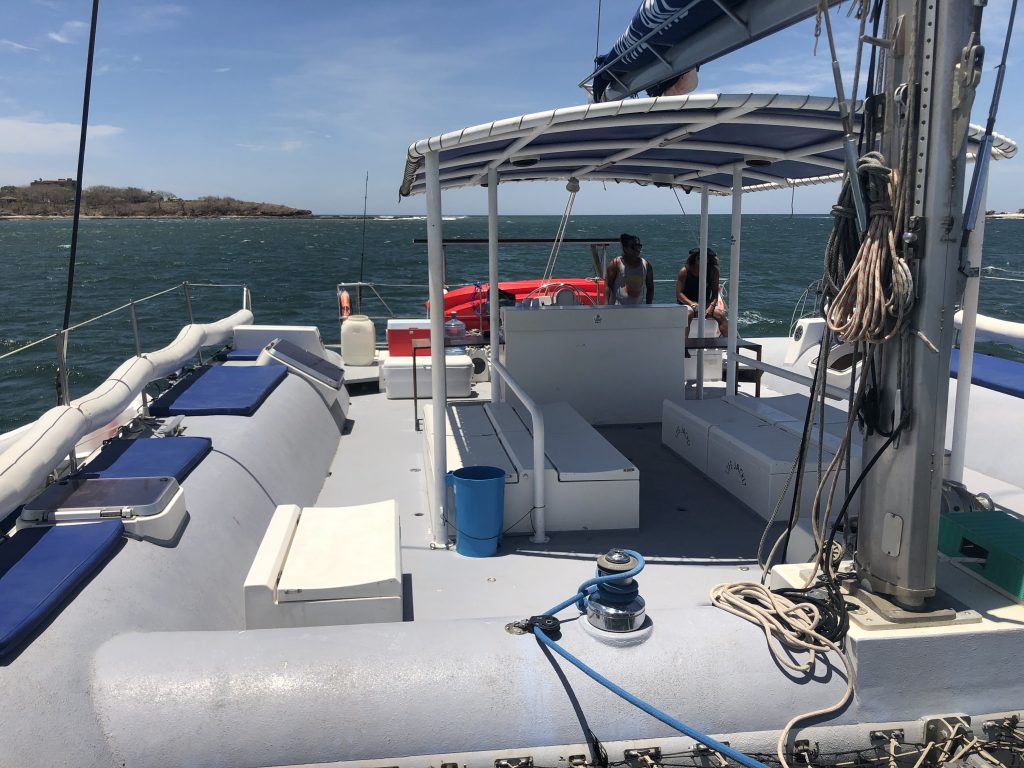 It is a special Catamaran for Day Charter of 50 passengers + crew. It is a boat with open space for 50 people, and the boat is very fast and safe.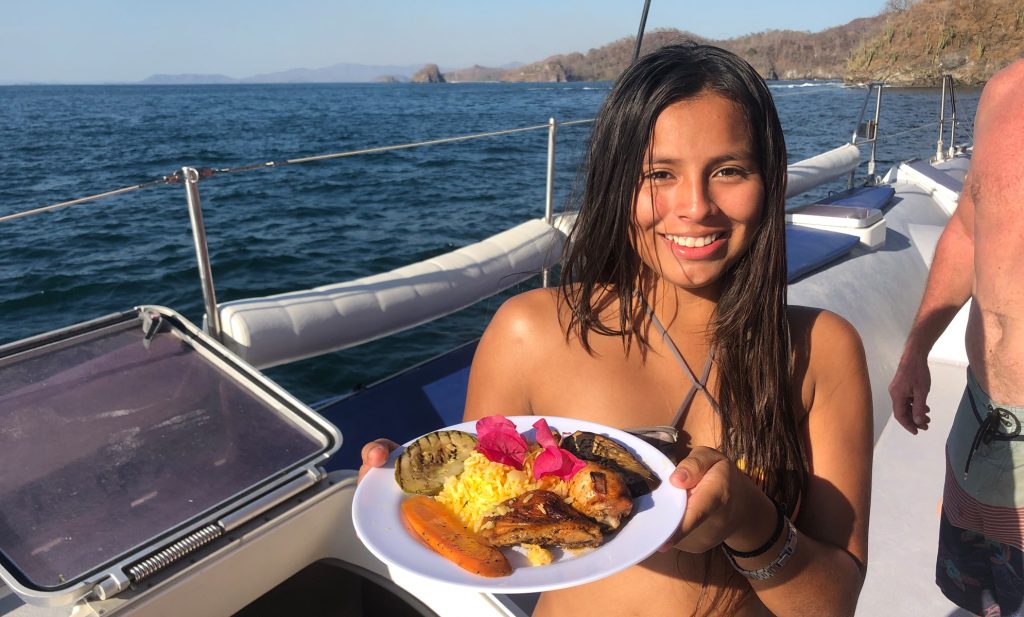 Features
– Equipped with two 75k Yanmar turbo diesel engines.
– We have a capacity for 50 clients plus the crew
– All clients are on the same platform without divisions which creates an atmosphere of conviviality and cordiality unlike any other Catamaran.
– We have a 2X 1500 watts sound system for music.
– 6 mega unlimited WIFI.
– Covered area (Sun and rain)
– Snorkeling equipment for 50 people, 2 kayaks and 2 paddles
– Private bathroom
– We usually sail and motor when there is no wind.
– It includes fishing ( trolling )