Sailing Hacienda Pinilla
The beautiful Hacienda Pinilla is located south of Playa Tamarindo, near the lovely Playa Avellanas. Together with JW Marriott it constitutes a large and complete beach resort area, with golf courses, restaurants and of course, hotels and luxury rental homes.
Secluded beach

Coast

Snorkeling

Caverns

Rays

Sunset tour

Morning tour

Snorkeling

Empty beach
Sailing tour from Hacienda Pinilla in Guanacaste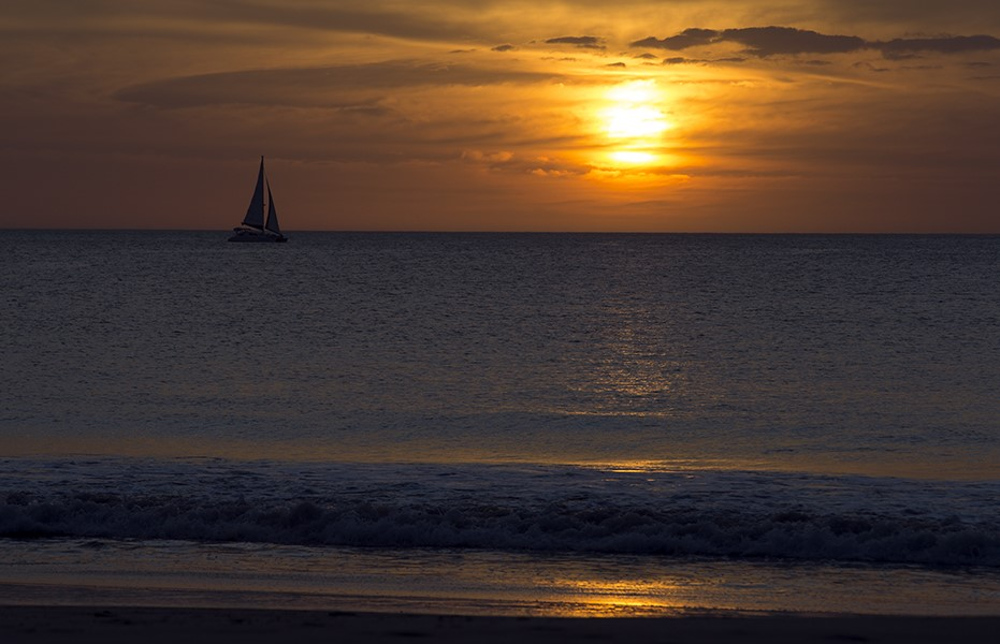 We offer private sailing tours (monohull and catamaran) for clients staying at Hacienda Pinilla. We offer half day or 4 hour tours, either from 8 – 12 or in the afternoon from 2 – 6 pm. The tours include snorkeling, paddle boarding, all drinks included, snacks such as chips, dips, fruits and burritos. Beverage selections include sodas, water, fruit juices and unlimited alcoholic beverages.
We invite you to explore the beautiful coast of Guanacaste on our private tours, where you can discover the majestic nature of the sea and the coast, where there are always fewer people and nature abounds. With luck, you may see dolphins, whales and sea turtles.
4-hour morning tour
The morning tour departs at 8 AM and returns at noon. The tour includes welcome cocktail, unlimited domestic alcoholic beverages, beers, sodas, water, fruit juices and several types of snacks, such as chips, dips, burritos and fresh fruits.
Join us on this private tour touring the open sea and the coast of Guanacaste in search of marine fauna. Also, along the way, you will visit a desolate beach, as well as a rock pinnacle or islet where the snorkeling tour takes place. If you wish, paddle boarding in the warm waters or relax on board enjoying a drink.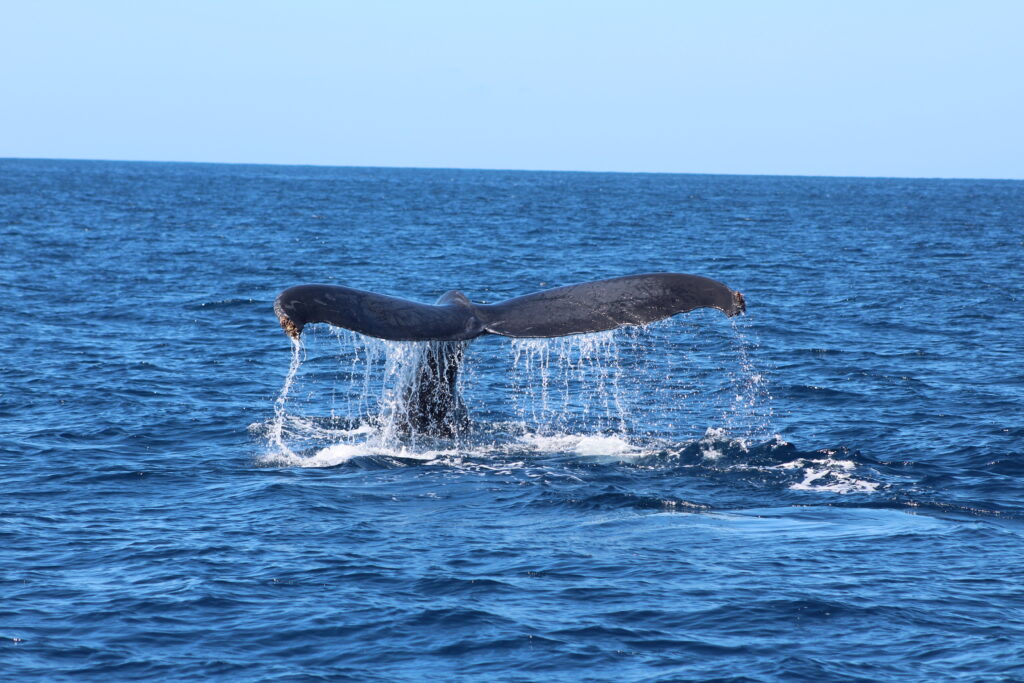 4 hour afternoon tour
The main attraction of the 4 hour afternoon tour is to sail in the open sea, enjoy your favorite cocktail, explore the marine fauna while snorkeling or exercise practicing paddle boarding. The coast of Guanacaste offers many desolate and virgin beaches, where there is still no presence of hotels or development. With the afternoon tour you will additionally enjoy watching the sunset from on board before returning to the mainland around 6 pm.
Full day tour with BBQ on a beach.
If you are at Hacienda Pinilla, and want to get away for a full day, away from the hotel and explore the beauty of the North Pacific coast of Guanacaste, this tour is for you. This fantastic marine expedition type tour departs at 10 am and returns at 6 pm. During the tour you will visit a beautiful desolate beach, where you will enjoy a delicious BBQ lunch as well as plenty of time to swim in the ocean, relax on the beach or play with our paddle boards.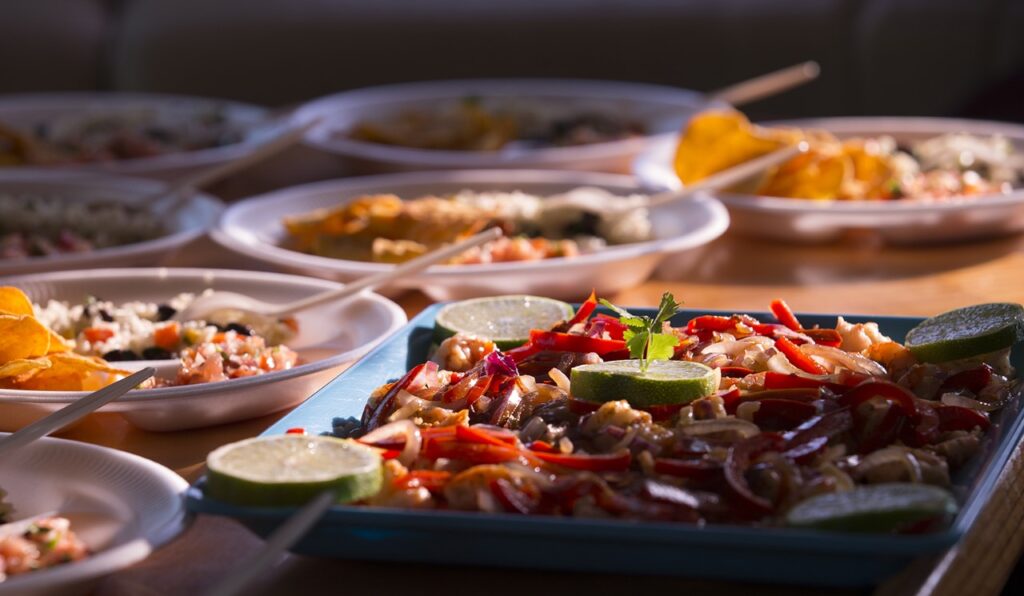 Additionally, the tour includes a snorkeling session at a special site, where the wonderful marine fauna will surprise you.
Return to the hotel around 6 pm.
This full day tour also includes all drinks, fruits, snacks as well as snorkeling equipment and paddle boards.
Departures:
Daily departures. Please advise a few days in advance the latest. During the High Season advanced reservations are suggested ( not required )
Morning Departure:
8 – 12 Noon
Sunset Sailing:
 2 – 6 PM
Full Day:
10 – 6 PM
Tour details
PLEASE INDICATE THE NAME OF THE HOTEL or BEACH you wold like to get picked up since RATES and DETAILS change a little bit depending on that information.
Snorkeling gear, drinks ( alcoholic beverages and liquors, beersm, sodas, juice, water), snacks ( chips and dips, sandwiches, other snacks, fresh cut fruit ), free use of kayaks or paddle boards ( please inquire before !!!! ) The full day private tour also includes a full BBQ LUNCH on a secluded beach. Depending on the boat, it also includes Chicken Brochettes, Rice Salad, even Shrimps.
Daily departures. Please advice a few days in advance the latest. During the High Season advanced reservations are suggested ( not required )
Morning Departure: 8 – 12 Noon
Sunset Sailing: 2 – 6 PM
Full Day: 10 – 6 PM