Sailing in Guanacaste in December
Sailing in Guanacaste during December and information about the weather and temperatures in Guanacaste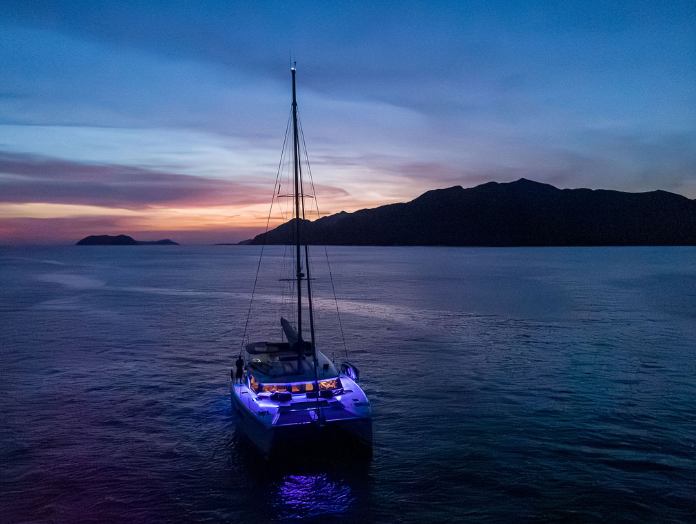 Guanacaste average weather in December

The average maximum is 30° during December in the province and the minimum is around 22°. During December it rains during 5 days a total of 10 mm and during this month there are 26 dry days in Guanacaste.
Maximum temperature: 30°C
Minimum temperature: 22°C
Dry days: 26
Rainy days: 5
Precipitation: 10 mm
Average hours of sunshine per day: 10 hour
Average wind force: 3 Bft
Average UV index: 7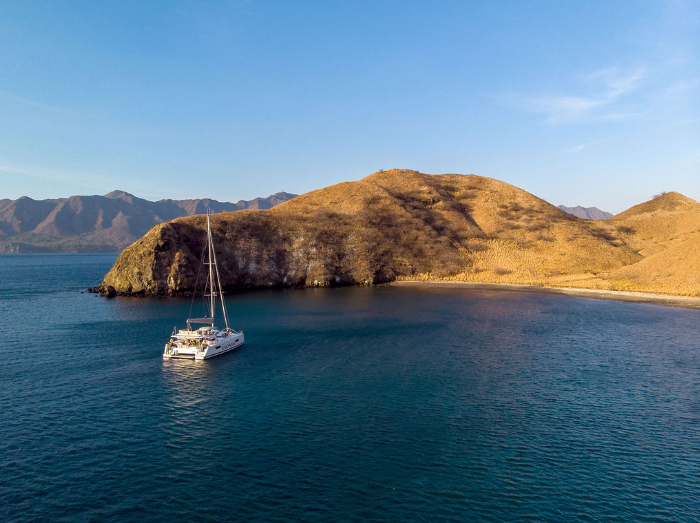 Sailing on a private catamaran in Guanacaste during December sounds like an amazing experience. With the perfect weather conditions and minimal rainfall during this time, you're likely to have a fantastic time exploring the region's secluded coves and beaches. The combination of privacy and the opportunity to discover hidden gems along the coastline can make for a truly memorable adventure.
The chance to encounter sea turtles, dolphins, and other marine wildlife adds an exciting dimension to your trip. Observing these creatures in their natural habitat can be a captivating and educational experience. It's important to prioritize responsible and respectful wildlife viewing practices to minimize disturbances to the animals and their environment.
The amenities on the catamaran, such as drinks and great food, further enhance the experience. Being able to enjoy delicious meals and refreshments while surrounded by the beauty of the ocean and coastline can make the trip even more enjoyable and relaxing.
Activities like paddle boarding and kayaking offer an active and immersive way to engage with the marine environment. Paddle boarding and kayaking can provide a unique perspective of the coastline and allow you to explore areas that might be inaccessible by larger boats.
Before embarking on your private catamaran adventure, be sure to communicate with the tour operator about any specific preferences, dietary restrictions, or activity levels you have. Additionally, always follow any safety guidelines provided by the crew to ensure a safe and enjoyable journey.
Overall, a private catamaran sailing trip in Guanacaste during December offers a wonderful blend of natural beauty, wildlife encounters, relaxation, and adventure. It's an excellent way to create lasting memories and fully appreciate the splendors of the region.