Wide and long catamaran sailboat for half day and full day cahrters from Papagayo and Hermosa in Guanacaste.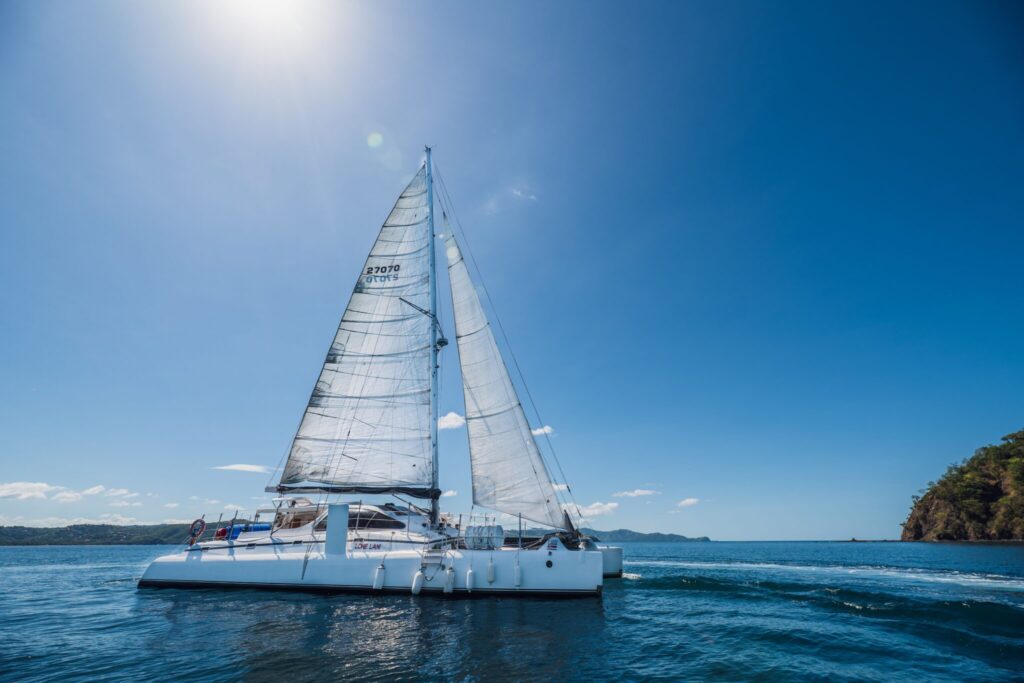 For clients staying in Papagayo, Hdermosa beach, El Coco, Riu Palace and Ocotal, we have the Lani catamaran as an option for private sailing charters. It is a very spacious 70 feet catamaran. Its 28 feet width provides plenty of space, a safe, comfortable and efficient ride. There is plenty of room on board to relax and enjoy the panoramic views as the catamaran sails through the calm waters of Guanacaste. The catamaran also has radar, GPS, and autopilot to ensure safety on every trip.

On board the catamaran there are 2 bathrooms and four double bedrooms, in case of an eventual multi-day tour. The boat also has a spacious saloon/sitting area below deck.
Inside the salon, there is a TV/VCR, DVD, as well as a music system with CD player.
All tours include an abundant variety of alcoholic and non-alcoholic beverages, as well as fresh and healthy food items, for a pleasurable trip that combines exploration of the unspoiled coastline as well as services and amenities for those who want to relax and enjoy first class service.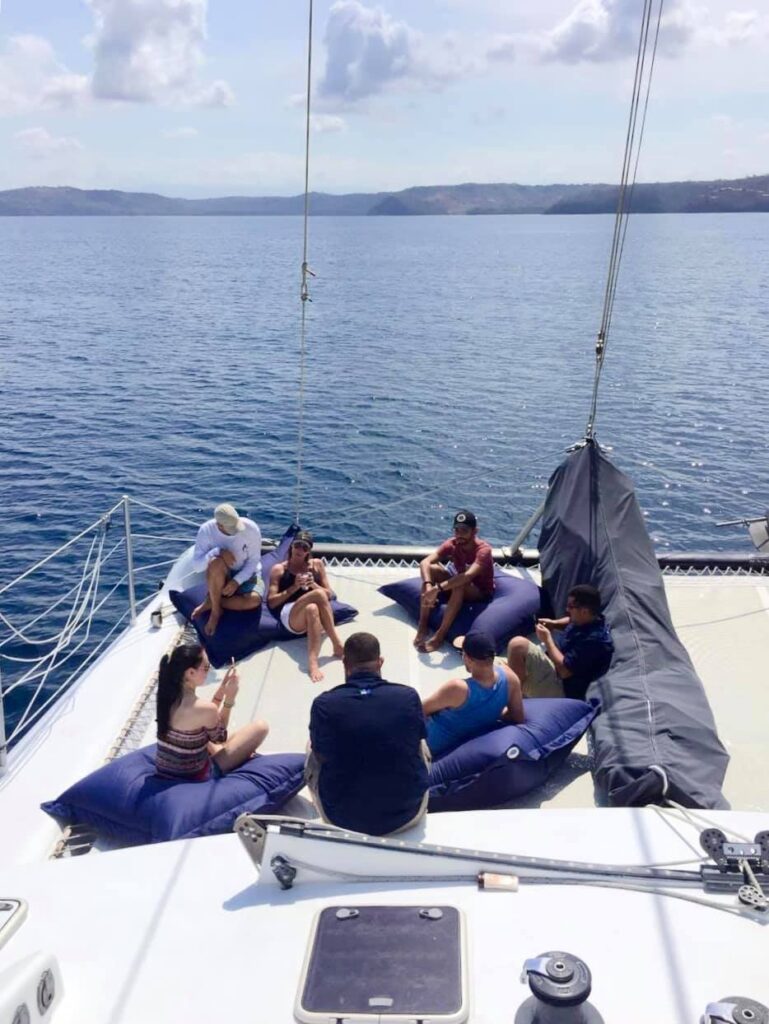 The tour offers a variety of soft drinks, beer, wine, water and our favorite rum punch, made on the spot by our staff on board. The items we serve as meals include a variety of dishes made with local, fresh and quality ingredients.