Hacienda Pinilla, Guanacaste
Hacienda Pinilla is a large beach community of luxury villas and vacation rentals situated on the ocean, south of Tamarindo Bay.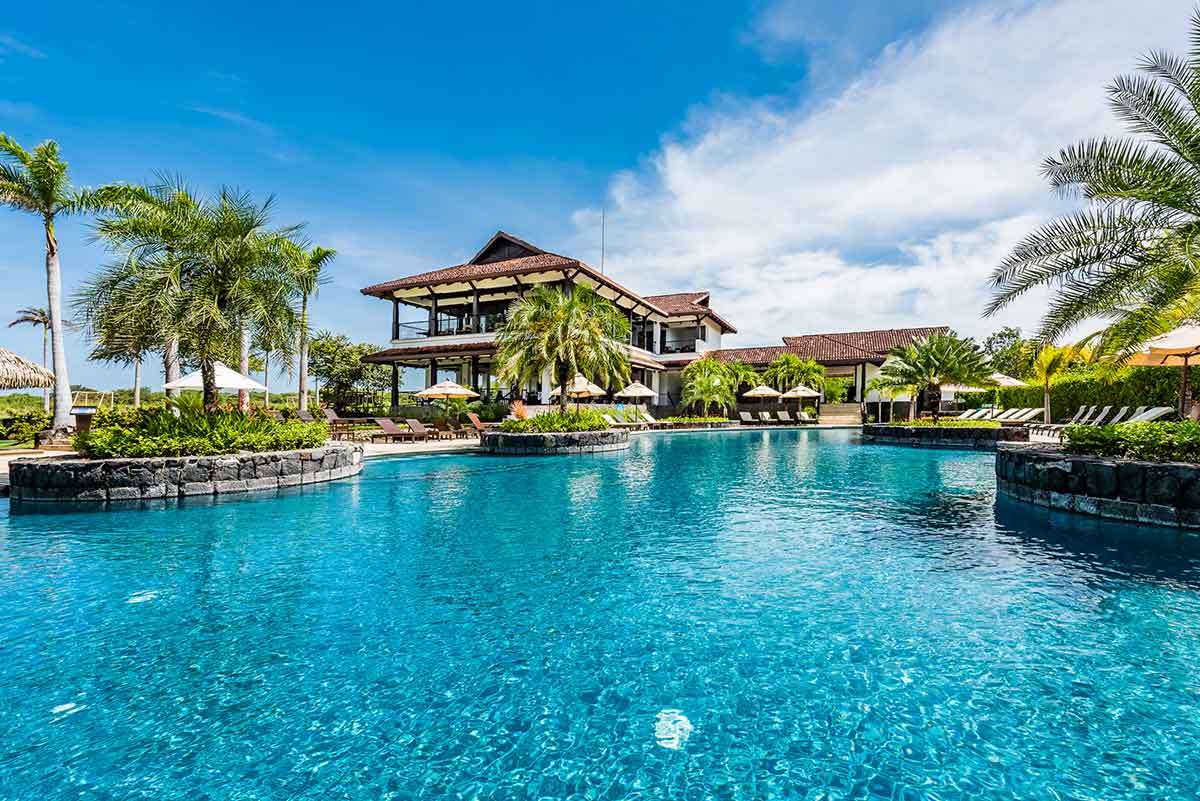 It is one of the most regarded beach community, with abundant green areas, wide open spaces, community services and privacy.
Beaches at Pinilla
Pinilla basically has two beaches for the enjoyment of the owners and visitors, Playa Mansita, which is a smaller beach with lots of rocky pinnacles, and Playa Avellanas Beach, a fantastic and very long beautiful white sand beaches that is world famous for surfing.
Community services and facilities
There are several services on site at Pinilla, including:
Community security, Golf, Wedding and Event venues, and a large and fantastic Club House, situated right on the beach, which offers an ocean view and beachfront restaurant and bar and large pool.
Vacation rentals at Pinilla
Pinilla offers a large number of luxury vacation rentals and villas, the vast majority in  Spanish Colonial architecture, blending in perfectly into the tropical dry forests that is the local vegetation in Guanacaste.
Pinilla is definitely perfect for clients looking for options other than hotels, especially in case of groups of friends, families with children or even couples that simply wish to have accommodation options that provide the independence and privacy a hotel could not offer.
Activities
There are many things to do while staying at Pinilla, from local activities such as playing Golf, walking through the vast grounds and watch nature and birds, snorkeling in one of the many rocky pinnacles located on the beach, surfing, surfing lessos, horseback riding and more options.
In case you wish to see even more activities, just a short drive from Pinilla is Tamarindo, a super popular beach community, which again, offers even more tours and activities, such as canopy tours, volcano trips and even guided tours to national parks.
Sailing is another popular activity, and chartering a private sailboat or catamaran is definitely one of the activities we recommend the most, especially in order to finish an unforgettable beach vacations in Guanacaste.