Papagayo Peninsula, Guanacaste
Papagayo Peninsula, located in the Canton of Carrillo-Liberia, is a small hilly peninsula located north of Culebra Bay.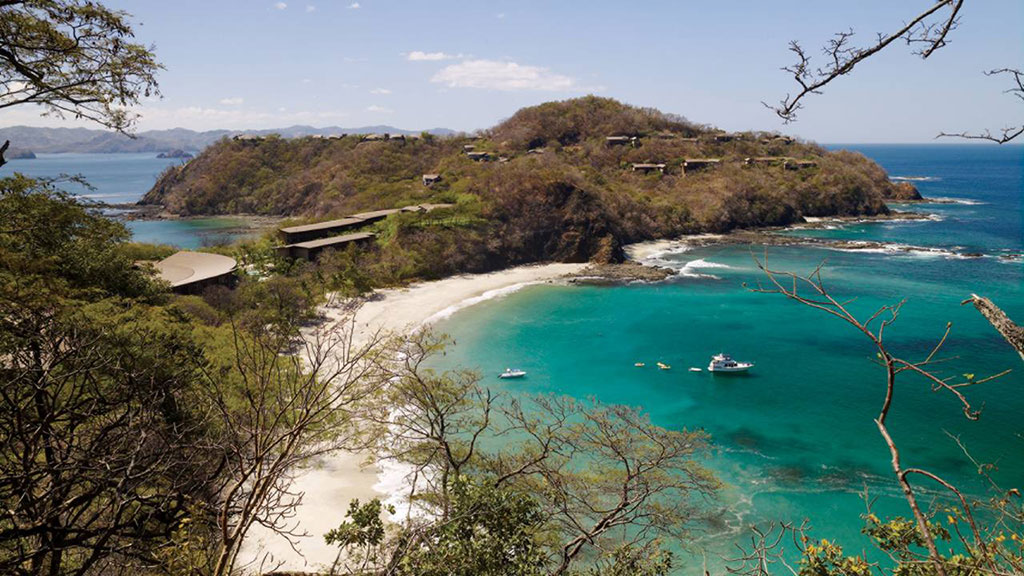 Currently, Papagayo is home to a number of super luxury hotels and luxury ocean view homes (vacation rentals and luxury villas).
It is currently the most expensive beach destination in Costa Rica, with famous chains such as Four Seasons, Andaz, Pexs, Exclusive Resorts. The Mangroove, Planet Hollywood and others. Read more about the Gulf of Papagayo.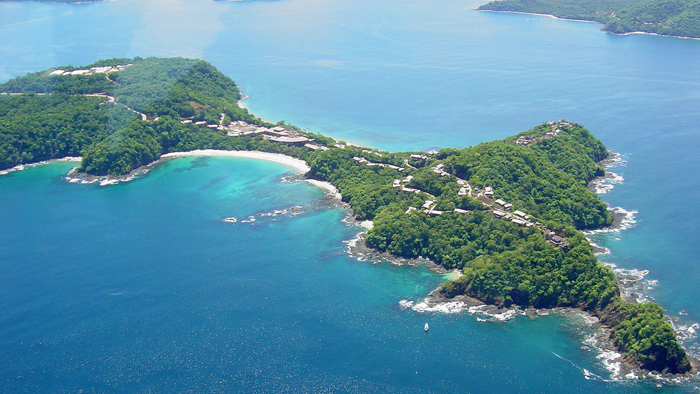 Scenic Beauty
The beauty of Papagayo is its large cover of dry tropical forests as well as its dramatic, intricate and shifting coastline. As a result, there are some of the most beautiful beaches in the area, including Virador, Navazcolito, Playa Huevos as well as the two beautiful Huevos Islands.
Culebra Bay
Culebra Bay, the bay that extends south of Papagayo, is also a fascinating ecosystem. Due to the geography, there is an almost total absence of waves in the area. And it can be said that it is practically a Tropical Fjord.
For this reason, it is also an ideal place to practice marine activities such as stand up paddle, windsurfing, snorkeling and diving.
Papagayo Marina
The Papagayo Marina is one of the largest marinas in Guanacaste, and has numerous slips, where several luxury yachts, boats, sailboats and catamarans are parked.
How to get to Peninsula de Papagaste
To get to Peninsula de Papagayo, the easiest way is by land, either from the Liberia airport or from San Jose.
To reach the end of the peninsula, it takes approximately 45 minutes from Liberia, with a road service in perfect condition.