Luxury Yachts in Guanacaste
The province has a fairly extensive fleet of yachts, however, the vast majority of them are sport fishing yachts.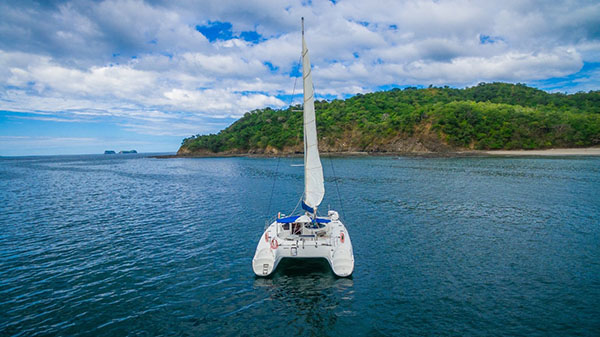 Contrary to the luxury boats and yachts that can be rented in the United States, Mexico or the Caribbean, in Costa Rica there are really very few or almost no motor yachts for leisure travel.
Costa Rica is more of a sailing destination for sailboats and sailing catamarans, largely because of the country's image itself, which reflects sustainability and the environment.
Sailing catamarans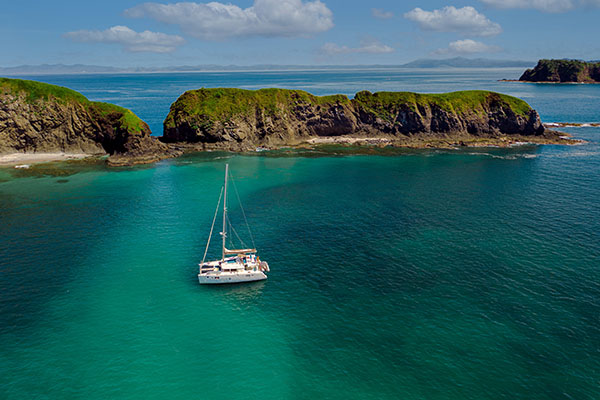 As for sailing catamarans, we do have a good variety of sailboats and catamarans of different sizes and budgets, which operate different private tours, such as the half-day morning tour, the half-day afternoon tour, as well as the full-day tour.
We have various sizes of catamarans, from 32 to 60 feet, and many of them have an indoor salon, up to 4 bedrooms, 2 to 4 bathrooms, a trampoline as well as outdoor and covered seating areas to protect from the sun.
The quality of the crews is equally high quality, and the captain, deckhands and service personnel on board are not only professional, but also customer service oriented, offering a perfect combination of activities such as snorkeling, paddle boarding and swimming as well as beverage service, meals and sound system for listening to music.

Luxury and service
Contrary to what some people may think, catamarans offer the same facilities on board as a leisure yacht, even, they are to some extent, more spacious, ideal for group trips, families or even couples.
Some of the areas we serve are:
– Papagayo
– Hermosa Beach
– El Coco
– Ocotal
– Riu
– Tamarindo
– Conchal
– Flamingo
– JW Marriott
– Las Catalinas