Private Bachelorette Sailing Charters in Guanacaste
One of the classic activities for bachelorette parties and bachelor parties is to rent one of our catamarans or sailboats and sail along the coast of Guanacaste.
All our tours are private, which makes a big difference, since the entire boat as well as the captain and crew service are dedicated only to the participants of the tour.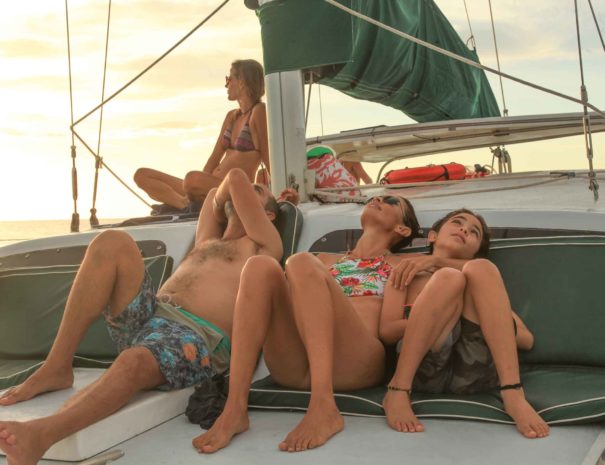 Truly raising sails
One of our differences is that our tours, while including all services such as open bar drinks, food items, sound system and music where clients can listen to their own music, snorkeling and paddle boards, also make an emphasis on sailing along remote and natural areas of the coast, thus showing the natural scenic beauties of Guanacaste.
Private Sailing Charters
Sailing Catamarans
Our catamarans are the best in Guanacaste, and both the boats themselves, as well as the crew, are totally geared to offer an unforgettable experience, creating tailor-made experiences according to the clients' tastes.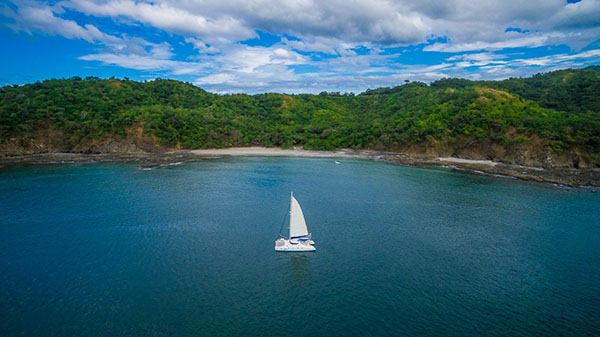 Departures from the beach
Our boats will pick you up directly at the hotel beach, in most cases, which also enhances the experience, avoiding having to drive somewhere first.
In some cases, where direct beach pick up is not possible, we have ideal docks for boarding, such is the case of The Beach House and the Flamingo Marina.
Natural spectacles
During some months of the year, it is possible to observe unmissable natural phenomena, for example, during the humpback whale season, which runs from July to September, and from January to February.
During these months it is very possible to see whales jumping out of the water, relatively close to the catamaran.
Other species of animals that can be seen are sea turtles, oceanic birds, and naturally, a great amount of multicolored fish during the snorkeling sessions.
Where we pick up
We pick up at a lot of beaches directly from the beach, and in other cases from a pier near the hotel or resort.
Some of the beaches we operate are:
Papagayo
Ocotal
El Coco
Conchal
Flamingo
Hermosa
Panama
Riu
Tamarindo
Las Catalinas
Potrero Beach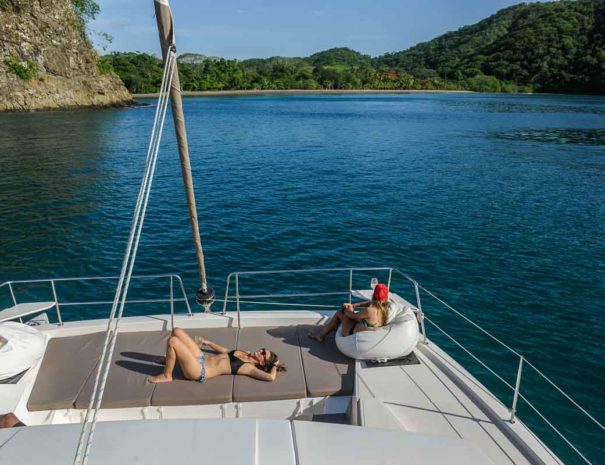 Donde recogemos
Recogemos en una gran cantidad de playas directamente desde la playa, y en otros casos desde algún muelle cercano al hotel o el resort.
Algunas de las playas que  operamos son:
Papagayo
Ocotal
El Coco
Conchal
Flamingo
Hermosa
Panama
Riu
Tamarindo
Las Catalinas
Playa Potrero