Ocotal Beach, Guanacaste
Playa Ocotal is located south of Playas del Coco, and is a small beach of black sand, and many rock formations, especially on its south and north side. The rest of the beach is sandy, and ideal for swimming.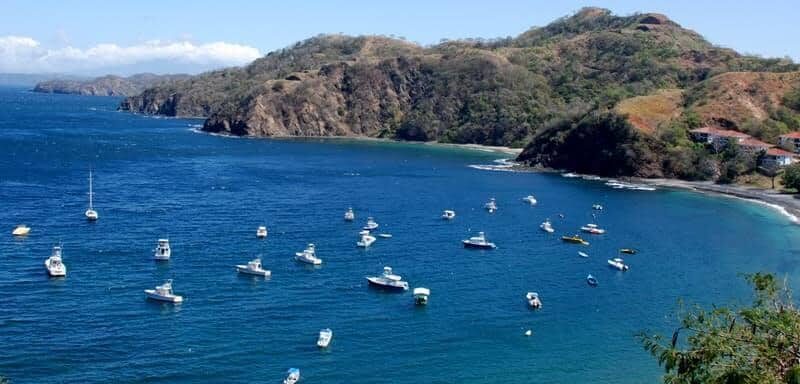 Until recently it was a relatively unspoiled beach, however, in the 1990s, hotels and spectacular beach houses (vacation rentals and luxury villas) began to be built, most of which are located on top of the hills, offering a breathtaking view of the sea.
Due to the absence of large waves, it is ideal for a relaxing vacation, where you can enjoy long swimming sessions, relax on the sand, or sunbathe.
Snorkeling, as well as paddle boarding, are two of the favorite activities, for the same reason. Especially during high tide is when the snorkeling is best, and colorful coral fish can be seen in the rock formations.
During low tide, natural pools are formed, which also offer snorkeling possibilities, especially for children.
For recreational options, such as bars, restaurants and supermarkets, it is advisable to make the short trip to Playas del Coco, where there are plenty of beachfront restaurants, bars and all the basic services, such as banks, clinics, stores and options to buy communication cards, such as sim cards and other items.
El Coco is famous for being a real fishing village, and was formed many years ago, so, also from a cultural perspective, it can be interesting a short visit, either during the day or during the evening hours, to perhaps enjoy a dinner in a typical restaurant, from seafood to other menus.