Sailing in Guanacaste in March
Sailing Guanacaste in March : Information about weather and sailing conditions
March, a fantastic month for sailing in Guanacaste, is one of the hottest and sunniest months of the year, if not the hottest and sunniest. It is also a high season month, that is, there are many tourists coming to Guanacaste for vacation and sailing, so we recommend to make your private catamaran reservation as soon as possible.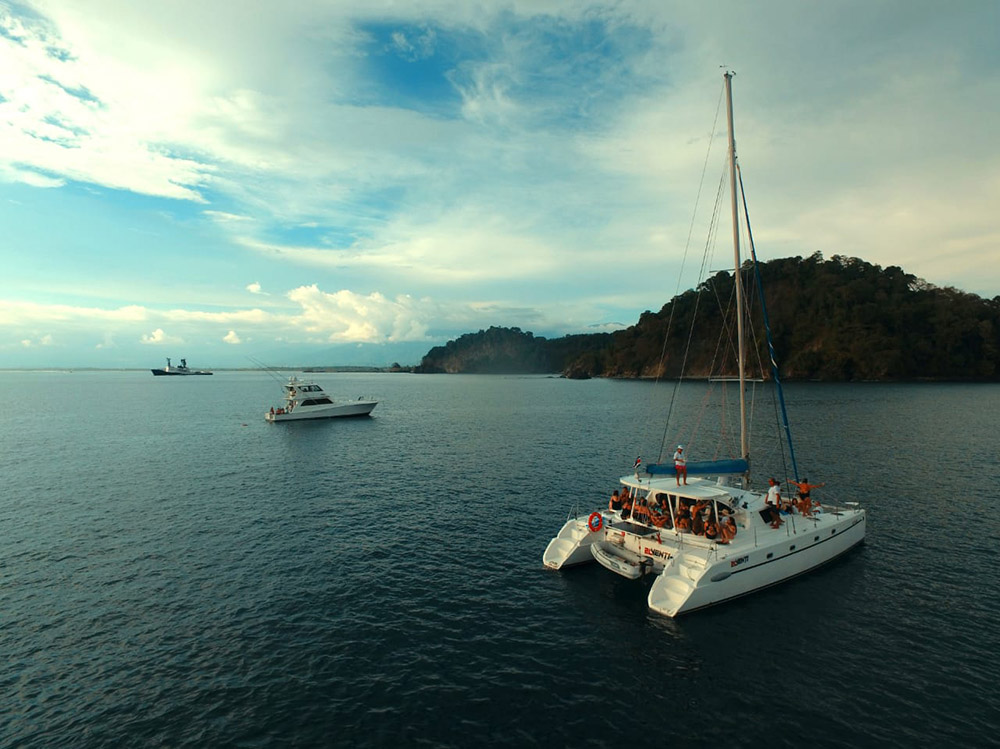 Sailing in Guanacaste in March
Definitely expect sunny days and blue skies, moderate winds but with enough strength to make your trip a memorable one.
Snorkeling tends to be equally good, due to the absence of rain, and therefore visibility is usually quite good.
The areas of Papagayo, El Coco, Ocotal, Hermosa, Riu, Las Catalinas, Conchal, Potrero, Flamingo, Tamarindo and JW Marriott and Hacienda Pinilla are very visited areas, and therefore, increase the amount of clients who want to book our private catamaran tours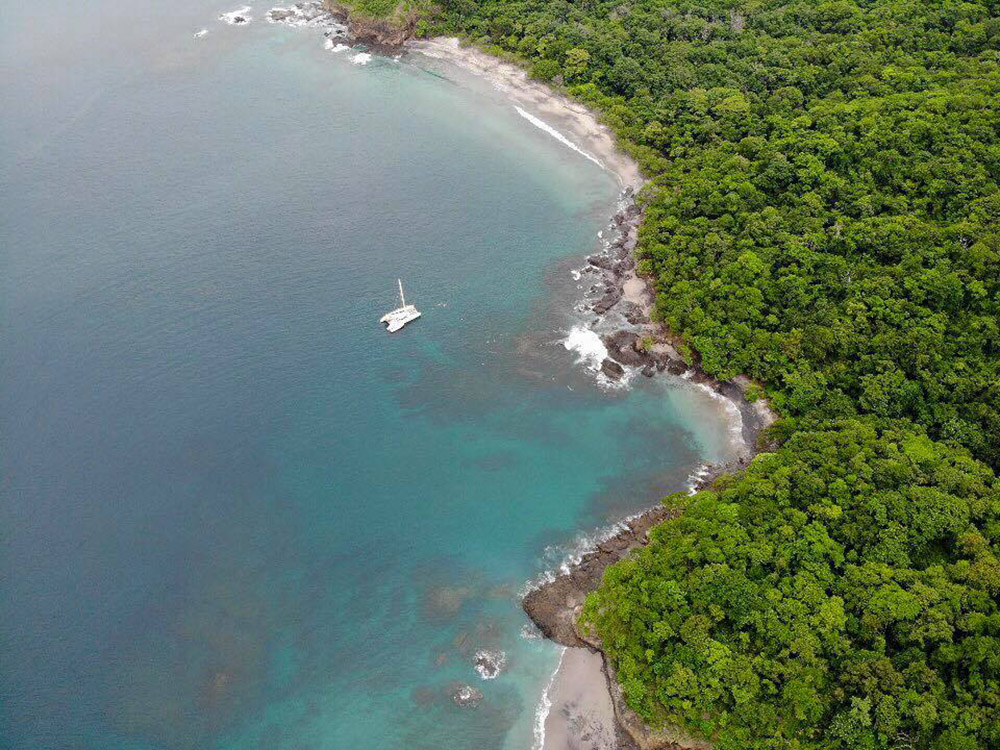 Guanacaste weather in March
What are the average March weather conditions like for Guanacaste in Costa Rica? What are your chances of getting caught in a little rain? What about snow or high and low temperatures during this month? We have the answers for you!
Average weather
The average high is 34° during March in Guanacaste and the average low is around 23°. During March there is rain during 3 days with a total of 2 mm and during this month there are 28 dry days in Guanacaste.
Maximum temperature:34°C
Minimum temperature:23°C
Dry days:28
Rainy days:3
Precipitation:2 mm
Average hours of sunshine per day:10 hours
Average wind force:4 Bft
Average UV index:7
Sailing in the dry season in Guanacaste, Costa Rica is an unforgettable experience. During March, when wind, sun and clouds are perfectly balanced, you can explore the white-sand beaches and crystal clear waters of this region without worry.
Guanacaste offers a wide range of sailing opportunities – from private charters to luxury catamaran sailing adventures. With steady winds and low chances of rain, it's easy to enjoy the stunning views while you sail along the coastline. The sparkling blue water and lush green trees will provide a backdrop for your dream getaway.
You'll also find plenty of wildlife on your journey – dolphins, turtles, whales and even manatees are common sights while sailing in these waters. Not to mention all the colorful tropical fish that inhabit the reefs below!
The best part about sailing in Guanacaste during the dry season is that there's no need to wait until summertime for perfect conditions – you'll find clear skies and light breezes throughout the year! Whether you're looking for a peaceful retreat or an adventurous day out on the open sea, sailing in Guanacaste during March is sure to be an unforgettable experience.
Frequently asked questions about the weather in Guanacaste in March
How hot is it ?
The average temperature ranges from 23°C to 34°C.
How much does it rain ?
It rains an average of 2 mm ?
How many hours of sunshine a day does it have ?
You can expect on average 10 hours of sunshine a day in Guanacaste during March?