Sailing in Guanacaste in April
Sailing Guanacaste during April : Information about weather and sailing conditions
April is the hottest time of the year, and also one of the most visited. Normally Easter Week starts in April, which makes it a peak or super high season.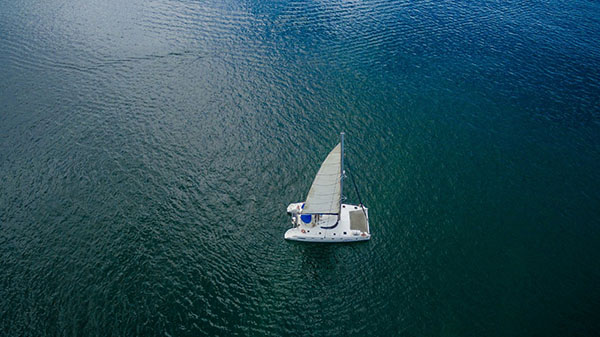 However, after Easter it is low season, which means that there are fewer visitors, something that some people like.
Sailing in April
Sailing in Guanacaste during April is undoubtedly spectacular, with blue skies, medium winds and fantastic scenery everywhere.
Water visibility is usually quite good as well, due to the lack of rain, which is very helpful when snorkeling.
Come and join us on a private catamaran charter and discover the most natural and unspoiled side of Guanacaste.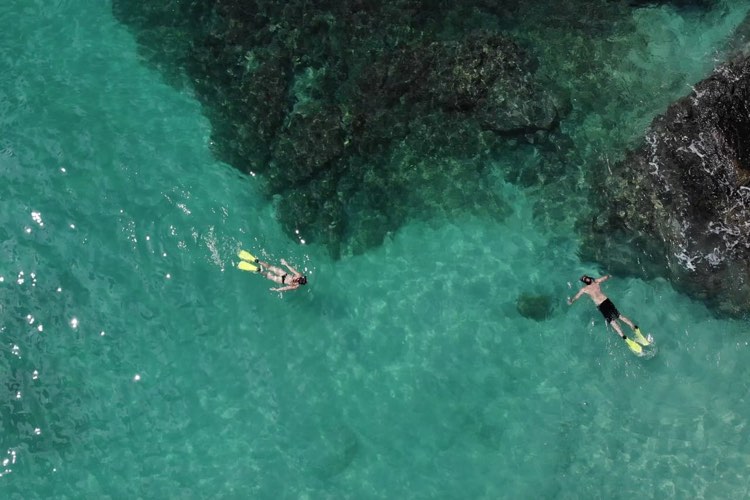 Nature trips
Our tours always include a focus on nature, and we always try to see as many species of wildlife as possible, with some luck dolphins, even several species, as well as different species of sea turtles.
During other months of the year you may even see whales, but April is not the ideal month for that.
Average Guanacaste weather
The weather is very hot here in Guanacaste. Temperatures go up to 35°C. The minimum is 25°C. So, the average temperature in April in Guanacaste is 30°C. Notice that the seasonal averages contrast with those observed in Guanacaste in the month  with a record high of 38°C in 2013 and a record low of 20°C in 2011. You can expect to have 30°C or higher throughout the month.
In this month, the length of the day in Guanacaste is generally 12:22. The sun rises at 05:31 and sets at 17:53.
Maximum temperature:35°C
Minimum temperature:24°C
Dry days:20
Rainy days:10
Precipitation:25 mm
Average hours of sunshine per day:10 hours
Average wind force:3 Bft
Average UV index:7