Sailing in Guanacaste in September
Sailing during the month of September in Guanacaste is a beautiful experience.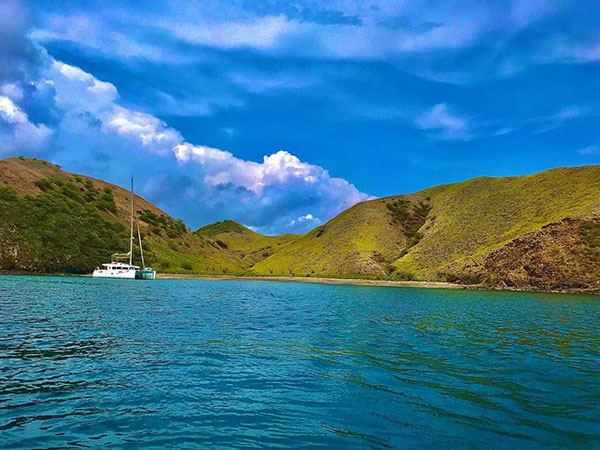 September is a low season month, which means that there are fewer tourists visiting the area, which in turn means that many sites, including the popular beaches but also remote sites are less visited, and therefore provide a more exclusive and remote atmosphere.
While it is true that rain may fall, especially during the afternoon hours, this does not mean that it will rain every day of the month.
Remember that if you have booked the morning private catamaran tour, it can, weather permitting, be moved to the morning private tour for the following day, which runs from 830 to 1230.
This applies only as an option, in case the tour has to be cancelled due to rain and if the client has the option to move the tour to the next day.
Another advantage of September is that everything is usually greener, including the traditionally dry tropical rainforests of Guanacaste, and there is usually a lot of wildlife sightings.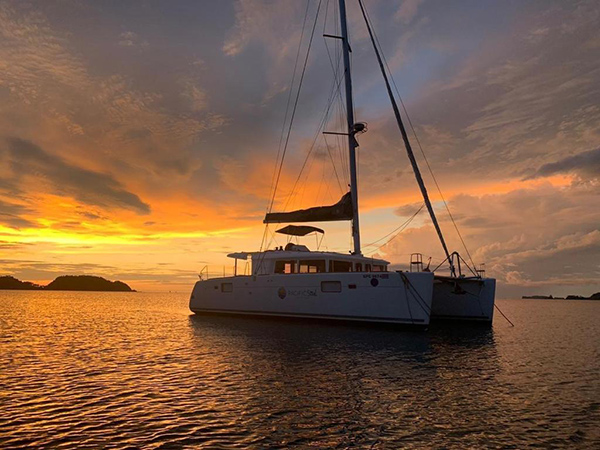 Humpback whales in Guanacaste in September
September is one of the best months to see humpback whales, which migrate from the cold coast of South America to our warm Pacific waters in Guanacaste, Costa Rica.
Watching the spectacle of humpback whales leaping out of the water is a must-see sight, and those who see it will remember it for a lifetime.
Other commonly seen species are dolphins, of various species, such as spinner dolphins, bottlenose dolphins and even the occasional Pacific spotted dolphin.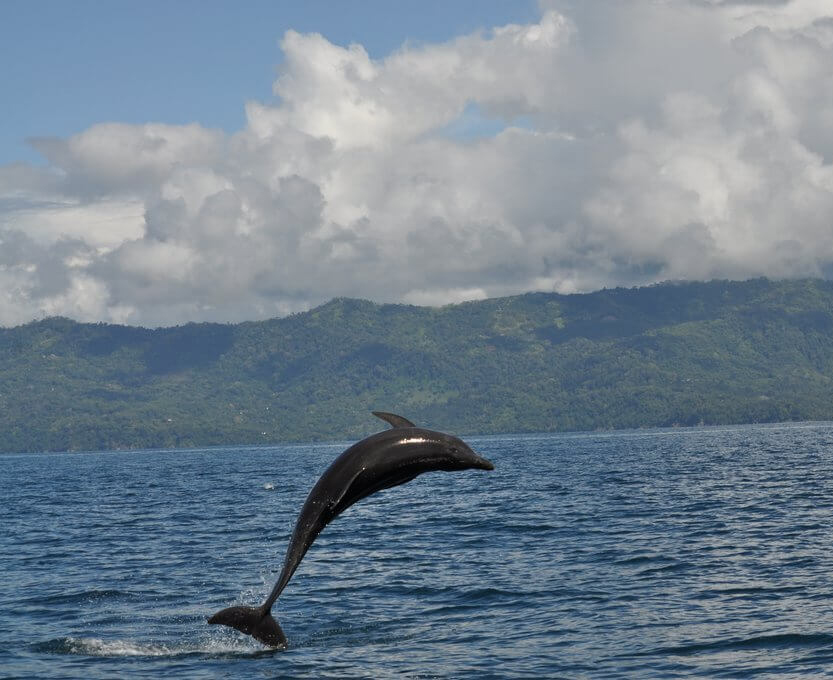 What are the average weather conditions like in September for Guanacaste in Costa Rica.
Average weather Guanacaste
The average high is 30° and the average low is around 23°. In September it rains during 16 days a total of 149 mm and during this month there are 14 dry days.
Maximum temperature:30°C
Minimum temperature:23°C
Dry days:2
Rainy days:28
Precipitation:149 mm
Average hours of sunshine per day:9 hours
Average wind force:2 Bft
Average UV index:7
Translated with www.DeepL.com/Translator (free version)