Sailing in Guanacaste in August
August is one of the most beautiful months to visit Guanacaste and Costa Rica in general, because although it is part of the rainy season, these are usually moderate in the driest canton of Costa Rica.
This means that there are many days during August in which it does not rain at all.
Even, if you wish, by booking the private catamaran tour in the morning ( 830 to 12 30 ) the chances of rain are even less.
Even if it does rain, our catamarans have a large covered lounge, an indoor lounge, even several bedrooms and even a covered deck area. In addition to this, the rains in August are usually of short duration and moderate.
One of the aspects that makes August an ideal month is the moderate tourist visitation, which makes many sites even less visited and therefore more natural and peaceful.
All of our private tours will take you to the most remote sites possible, in order to enjoy the most natural and pristine side of Guanacaste, its undeveloped coastline, where beaches, coves and peninsulas still abound and are totally uninhabited and unspoiled.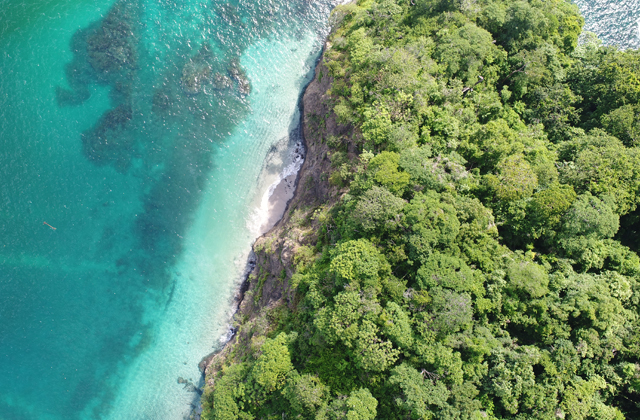 The weather in Guanacaste in August
What are the average August weather conditions like for Guanacaste in Costa Rica? What are your chances of getting caught in a little rain?
Average weather in August
The average high is 31° during this month in Guanacaste and the average low is around 23°. It rains during 15 days a total of 107 mm and during this month there are 15 dry days in Guanacaste.
Maximum temperature:31°C
Minimum temperature:23°C
Dry days:9
Rainy days:22
Precipitation:107 mm
Average hours of sunshine per day:10 hours
Average wind force:2 Bft
Average UV index:7
Whales
Additionally, August is a month during which you can see the famous humpback whales, which migrate from the southern Pacific Ocean to the warm waters of Costas Rica.
While Whale Bay, in the South Pacific, is the most popular site for whale watching, Guanacaste is also a favorite region for these giant marine mammals.