Best snorkeling sites and snorkel tours
Our private boat tours are ideal for families. With pick-up included directly on the beach in front of the hotel, this 4, 6 or 8 hour tour is ideal for a family or a group of friends who want to do a little of everything, or want a custom trip, like a boat rental with captain.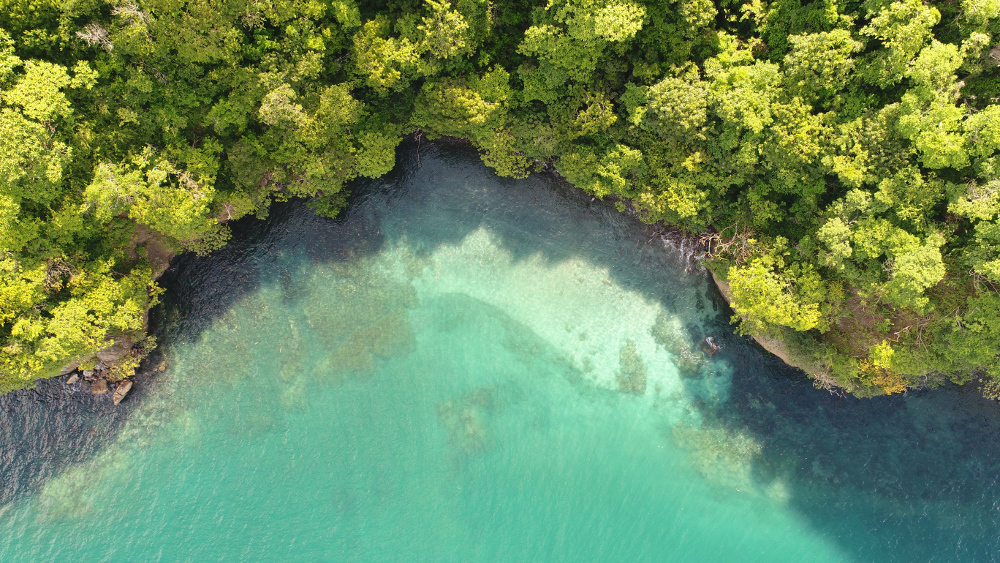 A calm sea with crystal clear waters is the ideal environment for snorkeling. Guanacaste has a lot of that. You can choose from several sites, those near the beach and with the option to draw your own routes or take a boat and get offshore to enjoy life under the sea. There are rocky reefs and islets pretty much all along the coast between Papagayo and Samara, so if the conditions are good (currents, rain and river mouths and sediments as well as winds), any place in Guanacaste can be equally good.
In some cases, it is not necessary to even leave the coast for a good snorkeling session, you can simply explore the rocky reefs normally at each end of the beach. However, in other cases, or in case you would like to participate in a real snorkeling tour to amazing sites, taking a tour with a guide and boat is the best option. One good options is the private half day Snorkeling Tour. The tour includes a private speedboat, snorkeling gear, even some fishing rods and drinks and a captain and guide at your service for 4 – 5 hours.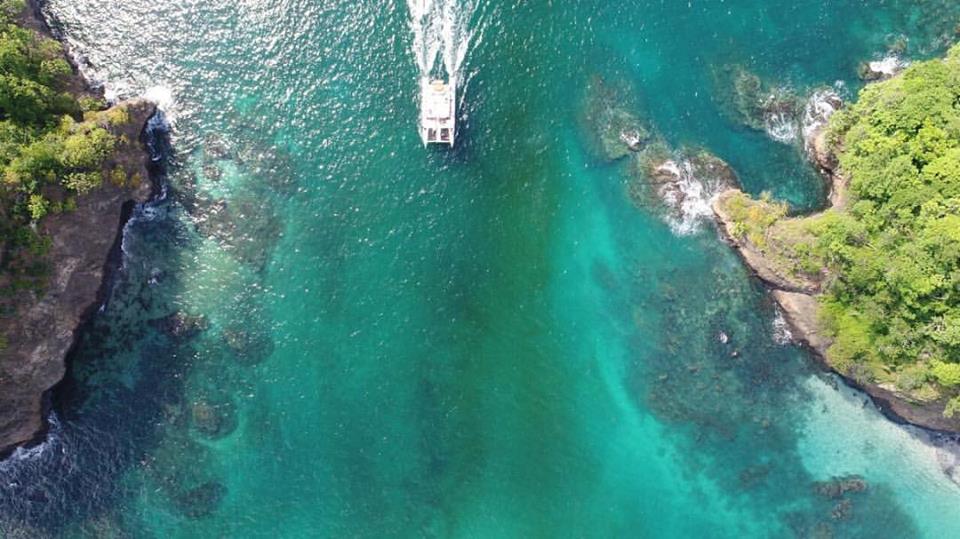 How is snorkeling in Guanacaste ?
While the visibility might not be as impressive as along the Caribbean, this is compensated by the fact that the species of fish is quite impressive. And not only fish will be seen, but also other creatures, including rays, eels, sea turtles, and interesting mollusks, corals and a dramatic rocky seafloor, product of the countries dramatic formation, created by powerful tectonic movement and volcanic activity. Caves, caverns and meandering sandy underwater ways are quite abundant.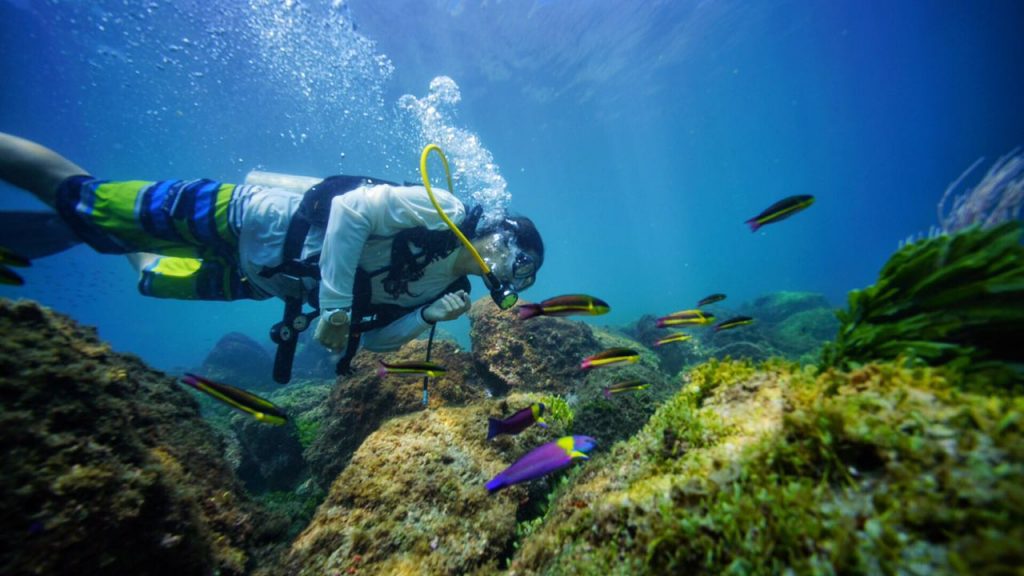 Snorkeling in Papagayo
Near Papagayo for instance, the famous spots such as Monkey´s Head, Catalina Islands, Isla Huevos are among the top snorkeling sites. Many other spots are available, and the guide will usually decide a day in advance which place will be best, including important factors such as visibility and currents.
Further south, there are also several great snorkeling spots, and there is no main difference between Papagayo, Flamingo, Conchal, Tamarindo, JW Marriott and even as far south as Nosara and Samara, since this part of the Guanacaste coast is similar, meaning it is more about smaller beaches interrupted by rocky reefs, a msut condition for snorkeling. Further South of Samara, until Santa Teresa and Mal Pais, the conditions tend to be less good, since longer and very sandy beaches are more abundant, which does not permit good visibility.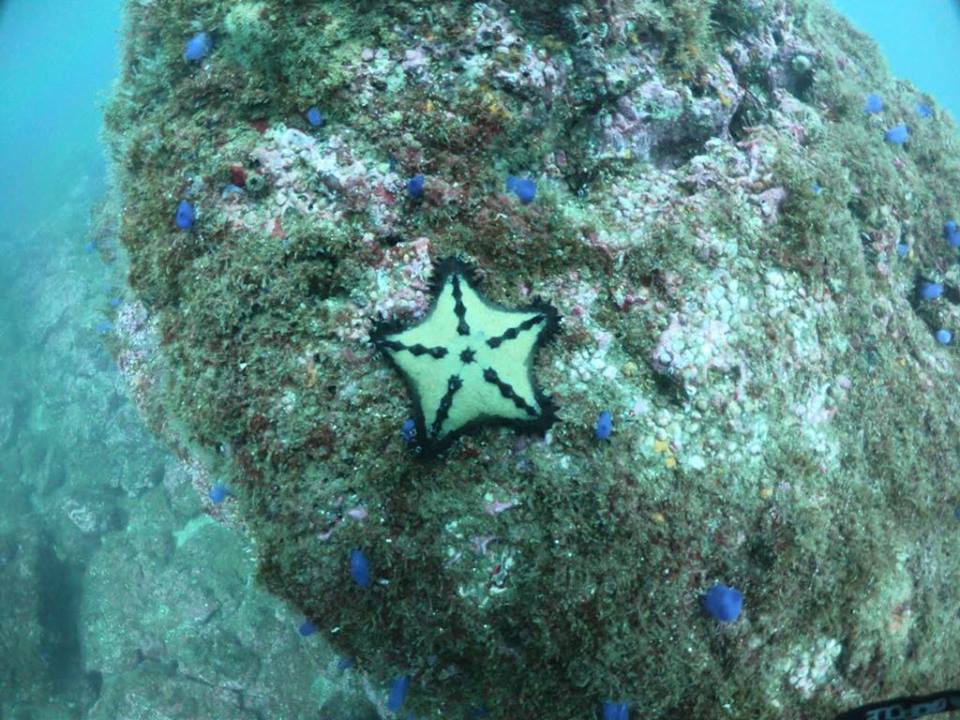 Popular snorkeling beaches South of Papagayo
1. San Juanillo: It is the best in the area to see the rich marine life. You can swim out to see the tiny blue and yellow fish, stars and sea urchins. San Juanillo is located on the west coast and the closest towns are Marbella to the north and Ostional, Nosara and Garza to the south. It is located 17 kilometers from Playa Guiones.
2. Chora Island: It is almost 1.3 kilometers from Sámara. To get there you must travel by kayak or hire a boat to transport yourself. Tours to the island are around $ 40 per person. Take into account that it is better to visit the island at low tide and to snorkel the experts recommend doing it during the dry season, because in the rainy season the waters become cloudy after heavy rainfall. The island has a quiet white sand beach where the water is calm and another part more rocky and with bigger waves.
3. Ocotal: It is located 40 km south of the city of Liberia, a few minutes from Playas del Coco. Its soft waves make it ideal for swimming, snorkeling, diving or just resting. The beach is surrounded by dry forest and protected by hills and rock formations.
4. Conchal: It is one of the best known beaches in the province. It has crystal clear turquoise waters, which make it the perfect place for swimming and snorkeling. Near the coast you can find a variety of marine life and swim with multicolored fish.
5. Nacascolo: It is located in the canton of Liberia in the Gulf of Papagayo. It has white sand, blue and crystalline waters. It has shade along its entire coast because it is surrounded by a lot of vegetation.