Nosara Engine Catamaran for private charters
Explore Nosara with a private catamaran yacht !
The Juri is a catamaran engine yacht which is perfect for private half day charters and full day charters from Nosara.
The boat comes with abundant shaded and open air seating deck areas, a full bathroom, comfortable seating and spacious benches in the front.
The tours include snorkeling, custom designed routes, exploring beaches, navigating along the coast between Garza and Samara or between Garza and Nosaras beaches.
During the whale watching seasons, especially from July to September and again frmo January to March, Nosara is a great place to stay and book a private whale watching trip.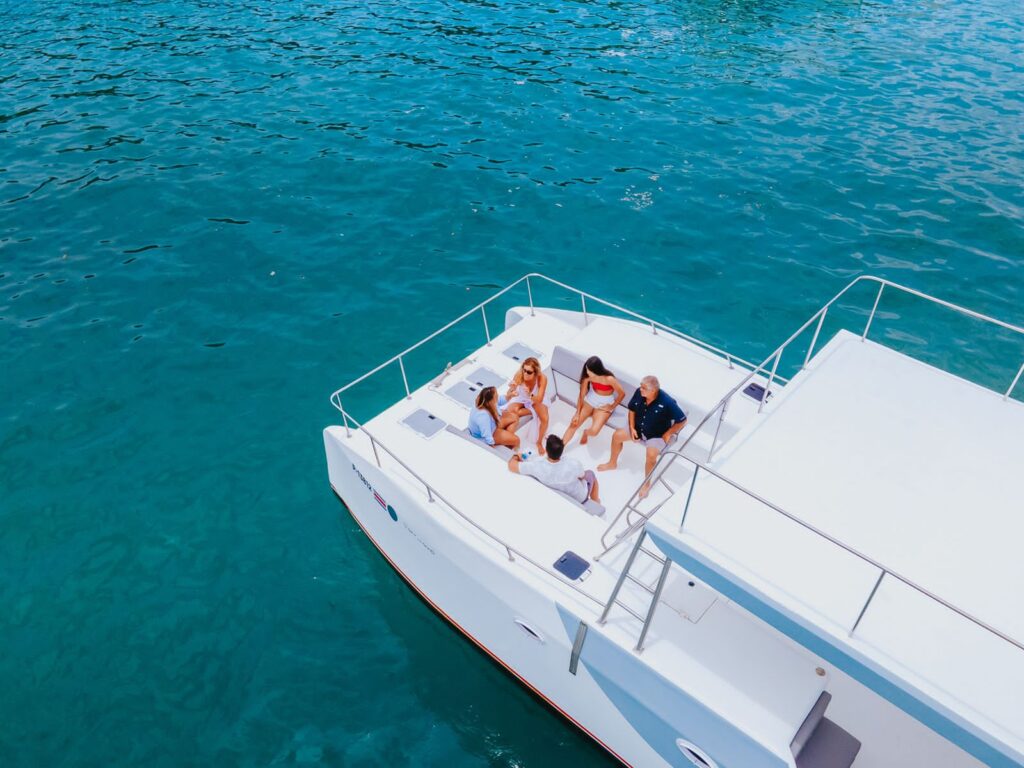 Available private tours and ideas:
Snorkeling and great healthy food is included
Open bar is included
During the full day tour, a full lunch is included
Some ideas::: Surf trips, overnight tours, snorkeling experiences.