Nosara Catamaran Sailboat Charter
The Nosara is a sailing catamaran that operates private tours in the area of Nosara, Guiones, Pelada, Garza, Samara and Punta Islita.
It is a vintage model lovingly refurbished and well maintained. It has two bathrooms and capacity to sleep 6 people, in the case of multi-day tours.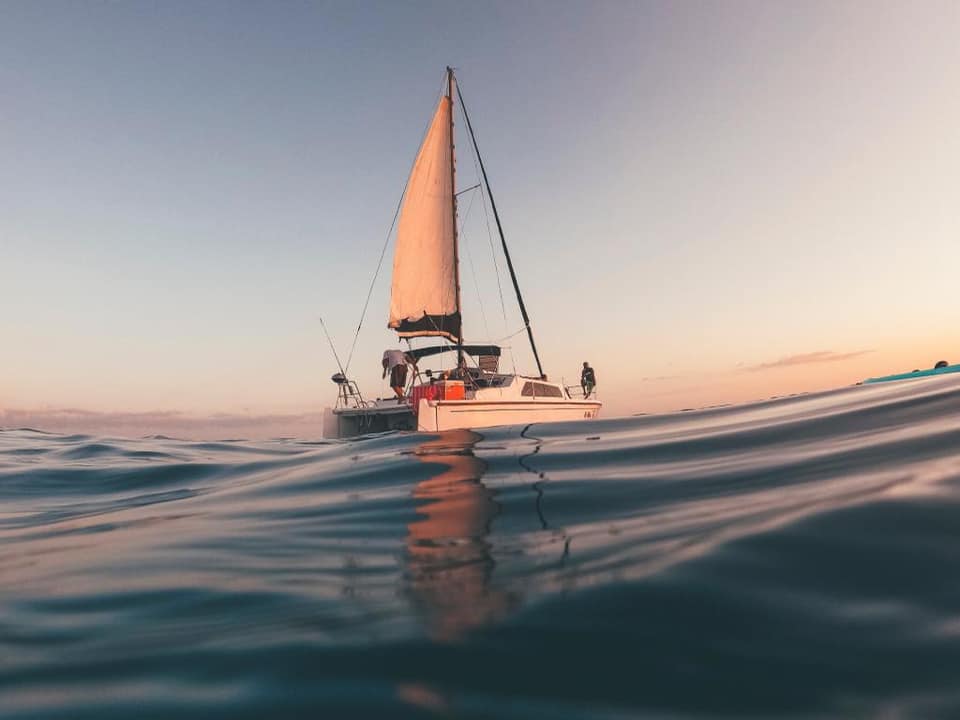 The catamaran has a maximum capacity of 15 people, and only offers private tours. It is anchored in Bahia Garza, a short distance from Nosara, Guiones and Playa Pelada.
It has plenty of deck space, where guests can sunbathe, as well as an indoor lounge, where people can take refuge from the heat or enjoy a nice drink or cocktail prepared right there.
Explore Nosara with a private sailing catamaran tour !
The Nosara is a small catamaran and therefore ideal for exploring the dramatic coastline of Nosara, Samara, Garza and other beaches in the area.
The private catamaran tours offer the best in handcrafted service, from open bar with good quality liquors, sodas, waters and fruit juices. As for food, all the delicious food is prepared fresh on the boat.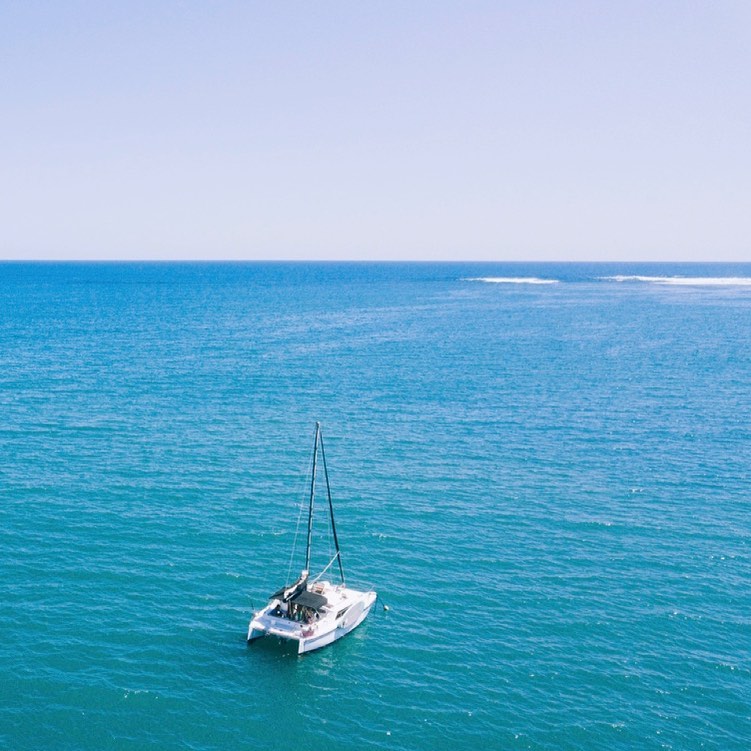 The boat also offers snorkeling equipment and paddle boards, which are always used when anchoring near a remote and pristine bay, such as the beautiful Isla Rosada, or some other small secret cove in the area.
Features
Size 30feet
Capacity 15 passengers ( ideal ) comfortably