Sailing Tour Company in Guanacaste Costa Rica
Sailing Guanacaste is your ONE STOP SHOP for all that is private sailing catamaran tours in the beautiful province of Guanacaste, Costa Rica.
Sailing Guanacaste is a local tour company and travel organizer that specializes in arranging private catamaran sailing and regular sailing trips. We work in the area between Dreams Las Mareas (northernmost ) and JW Marriott ( Southernmost ).
We specializer in custom designed charters for smaller groups, individuals, familiees and even large incentive groups and retreats looking for the ultimate nature and adventure experience. Exploring the coast of Guanacaste is definitely breathtaking !
Our tours include the morning half day trip, the afternoon – sunset tour and full day sailing adventures ( 9 – 10 hours ); as well as overnight tours ( Murcielago Islands ) or other destinations.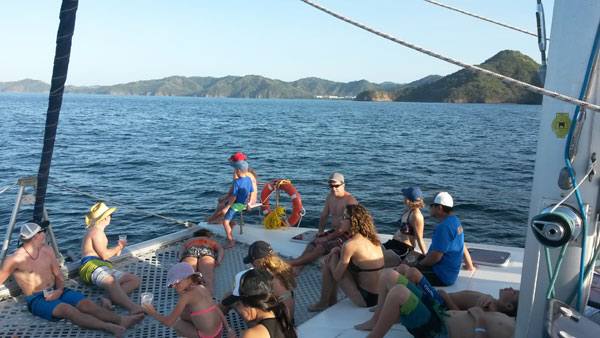 Our tours include drinks, sodas, fruit juices, fresh fruit, snacks ( chips, dips, sandwiches, fruit ) and full lunch for the longer trips. Gear aboard includes snorkeling gear, trolling ( fishing gear ); some boats come with ocean kayaks and some with paddle boards.
Private sailing charters in Papagayo Costa Rica
Choose from so many activities and destinations, including the Catalina Islands, Murcielago Islands, Santa Rosa National Park, the beautiful Gulf of Papagayo… or explore and discover the beauty of secluded beaches. Some of the secluded and pristine beaches we sail to are right around the corner of the Papagayo Peninsula, while other are located half way between Riu and Tamarindo, Flamingo and Conchal.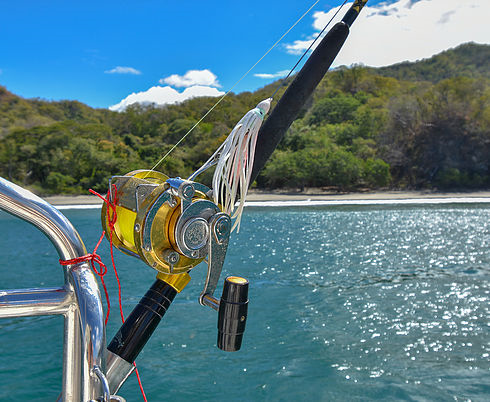 Just around the corner of the busy Northern Guanacaste coast there are some amazing beaches, remote and natural, the ideal hideaway in case you want to spend some quality private time in total harmony with the tropical forests. There are abundant bays, coves and rocky islets that we will explore. And if you enjoy snorkeling, stand up paddling or discover with an ocean kayak, our trips go beyond just open ocean sailing.