Dolphin and Whale Watching tours in Guanacaste and Papagayo
The province of Guanacaste, and in general the entire Pacific Ocean coast of Costa Rica is an ideal area for whale watching.
Whale watching tours and dolphin tours depart from Guanacaste and Papagayo
Four Seasons Papagayo
Andaz Papapgayo
El Mangroove
Secrets Papagayo
Playa Hermosa
El Coco
Ocotal
Riu
Tamarindo
Flamingo
Potrero
Conchal
Hacienda Pinilla
JW Marriott
and other Hotels in Guanacaste )
The humpback whales stand out for their large size, the number of groups in which they travel and the fantastic pirouettes they perform during their stay in the Pacific coast.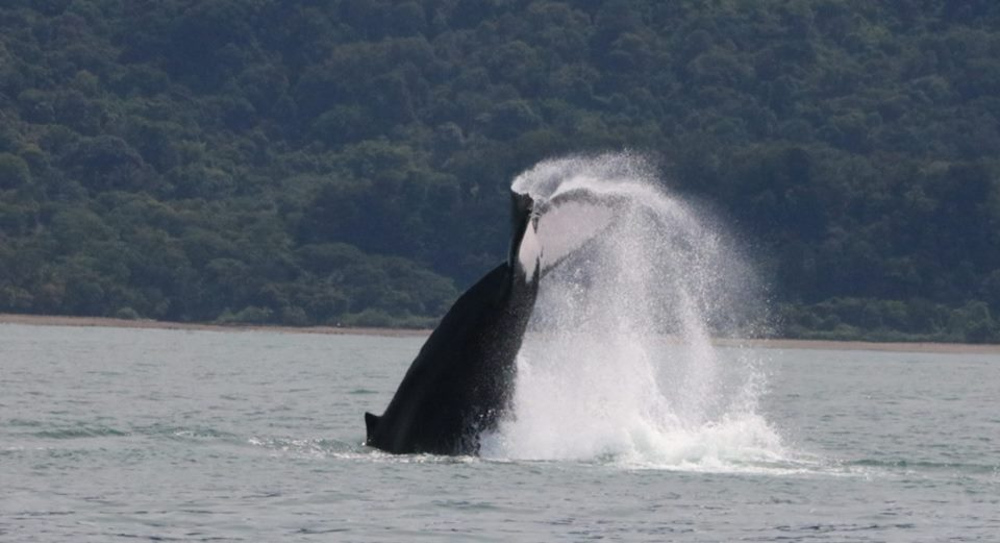 When to see whales in Guanacaste
Between July and October, humpback whales come to the warm waters of Costa Rica from the southern hemisphere, especially the cold waters of the Antarctic, southern Chile and the Humboldt Current.
The main reason for the whales to travel to the warm waters of Costa Rica is to give birth to their calves and also to raise them during the first months.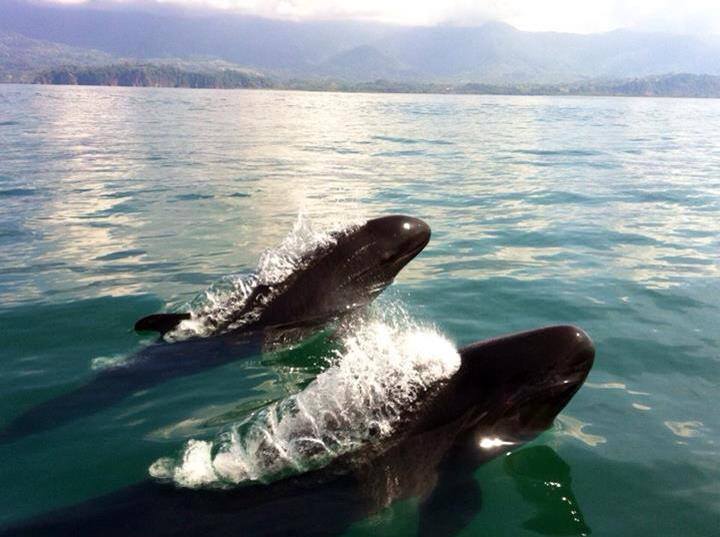 From December to March the same thing happens again, but this time it is the humpback whales that come from the northern hemisphere, specifically the Arctic, the Canadian stuff and the states of Washington and Oregon in the United States.
If you're lucky, you might be able to hear the whales' love songs, or see the huge whales leap out of the water like a torpedo, or pop their huge, powerful tails into the water. It is an unforgettable scene without a doubt.
Whale Species in Guanacaste
The most common species to see during the key months are humpback whales, however, there are also other species, such as pilot whales, false killer whales and orcas.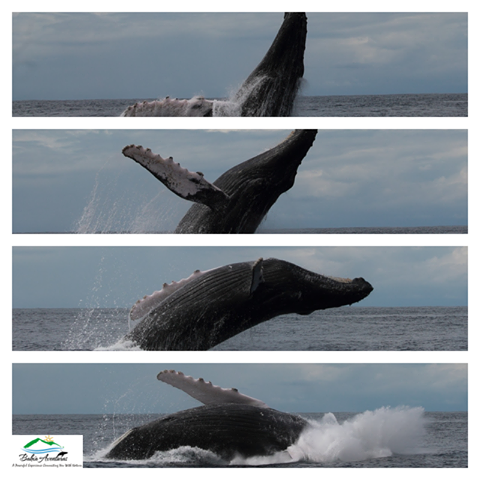 Whale watching and dolphin tours
Another species, which does reside permanently in the waters of Papagayo and Guanacaste is the Bottle-beaked dolphin, as well as other species. These fun and sociable animals often accompany the sailboats and boats during the tours, swimming swiftly in the front of the boat or sailboat.
Ask us about the best time and the best catamaran or sailboat tour to see these magnificent marine mammals. Our private tours take you to the most extraordinary areas to have the maximum contact with the flora and fauna of Guanacaste and Papagayo.