Private sailing from Four Seasons Papagayo
The Four Seasons Papagayo, on the beautiful Peninsula, is one of the most incredible hotels in Guanacaste.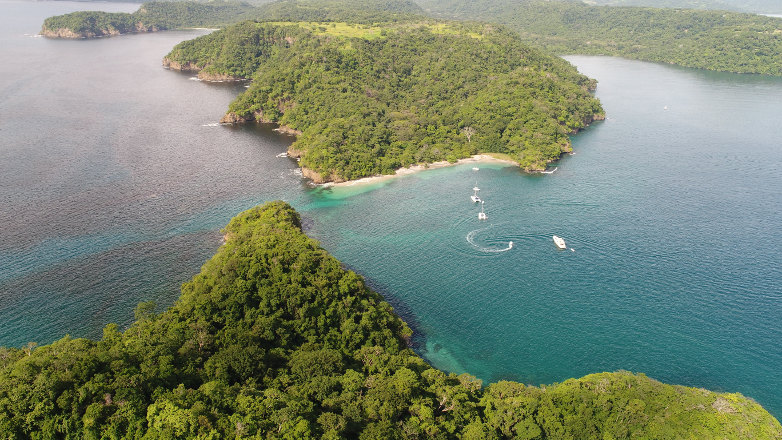 It is located on a wooded peninsula, dramatic in topography, and has several beaches, including Playa Virador and Playa Blanca, which face opposite latitudes, but at the same time, are distanced by only a short distance of 160 meters.
The Papagayo Peninsula is one of the best places for sailing, as the waters are calm, and the geography and topography make for an abundance of small coves, islets and rocky reefs, which greatly enhances the sailing experience on a sailing catamaran.

Private tours from Four Seasons Papagayo
Our private tours offer the experience of being able to appreciate the most natural part of Guanacaste.
Our boats pick you up directly from the beach, either Playa Blanca or Virador, and once on board, you will sail along the coast, usually heading west towards the islands at the end of the peninsula.
Once there, you will visit a lovely pristine and undeveloped beach, where you can enjoy swimming in the sea, snorkeling or paddle boards.
During the tour, on the private tour, our crew will serve drinks as well as light meals. Of course our clients can listen to their own music on the Bloo tooth system on board.
Dolphin and whale watching
During some months of the year, it is also possible to observe humpback whales, as well as other species of cetaceans. This occurs especially between August and October, as well as during January and February.
Dolphins are more common throughout the year, as they are residents, at least some species, of the waters of the Gulf of Papagayo, located in the interior of the Peninsula.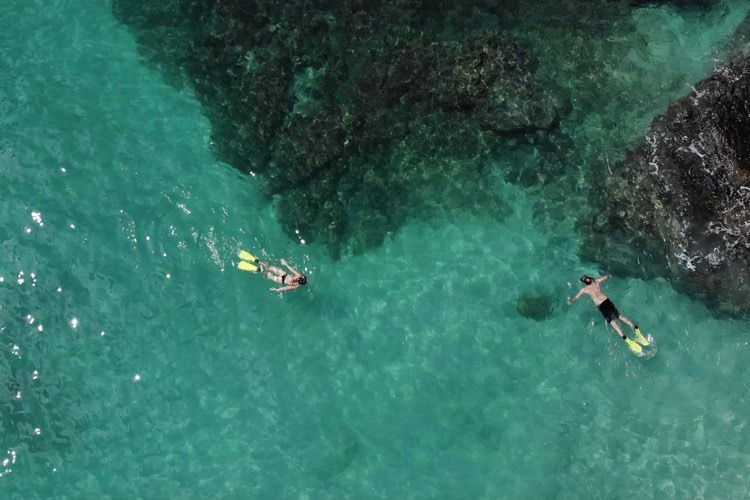 Half day private tour
The half day private tour can be booked either in the morning or in the afternoon.It consists of 4 hours of sailing and includes alcoholic beverages, light meals, as well as snorkeling and paddle boarding activities.
Full Day Tour
The full day tour, which runs from 10 am to 6 pm, includes 8 hours of sailing, as well as drinks, light meals, snorkeling, paddle boarding and a delicious barbecue lunch prepared fresh on the beach you visit.
Our catamarans and sailboats
We only work with the best catamarans and sailboats in the region, and not only are they excellent boats, but the crew is dedicated to service and customer satisfaction.
Our tours combine the service on board, but also the natural approach, an aspect that we want to highlight so that you get the best impression of Guanacaste during your vacation in Costa Rica.