Sailing , snorkeling and paddle boarding – Guanacaste Sailing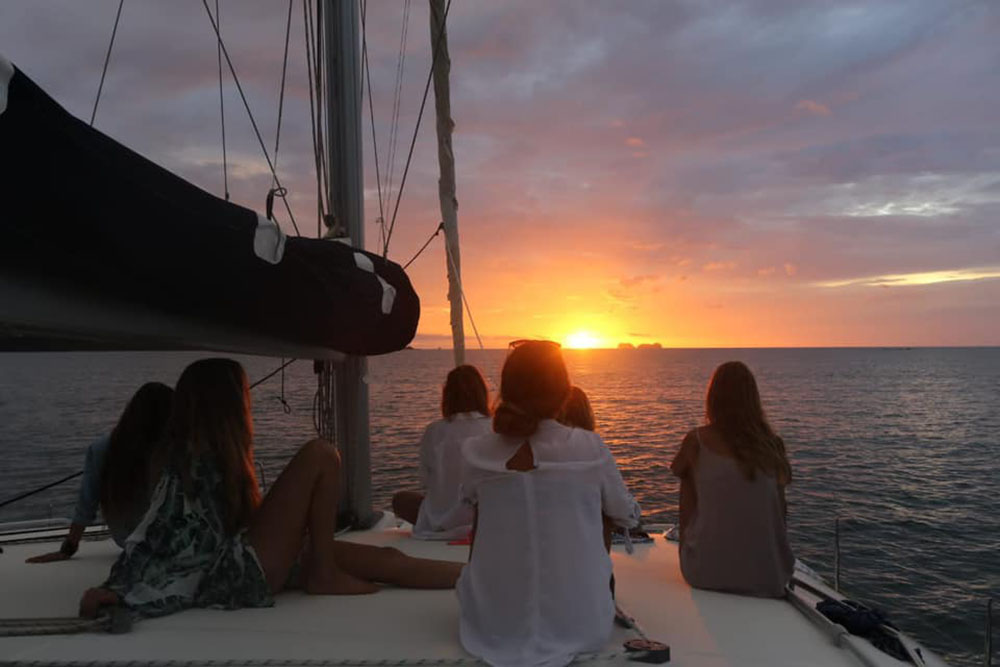 Join our private sailing trip including sailing, snorkeling, paddle boarding and visiting a beautiful secluded beach
Our private sailing charters in Guanacaste combine several additional activities, among them:
– Snorkeling on a rocky reef or islets in a remote location.
– Paddle boarding (To be used while staying at a beach or near a remote and pristine area)
– Trolling fishing, while the catamaran sails along the coast of Guanacaste.
– Open bar with drinks, cocktails and other alcoholic and non-alcoholic beverages during the whole tour.
– Visit a remote, desolate, virgin, pristine and beautifully natural beach.
– Listen to your own music throughout the private tour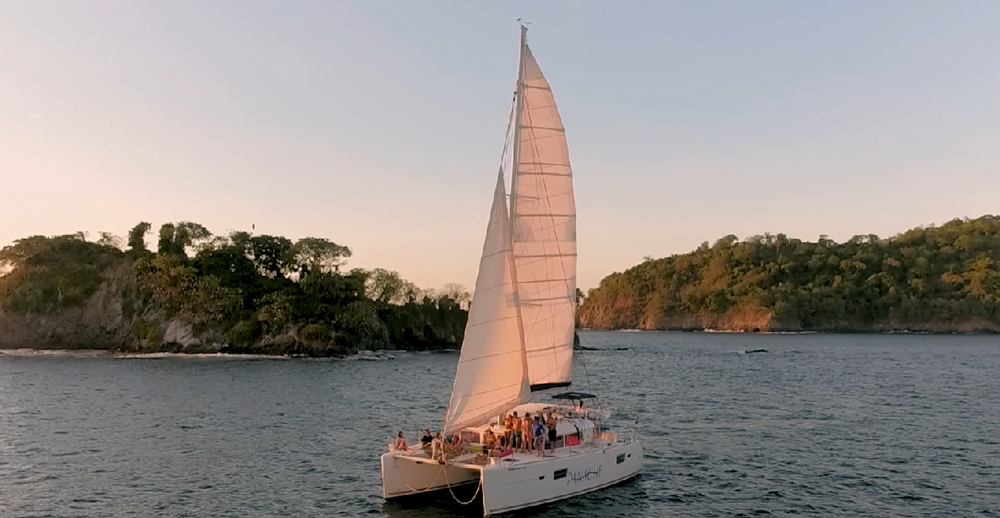 Hotels in Guanacaste we serve:
Guanacaste Private Catamaran Sailing Charters: Discover Secluded Beaches, Snorkeling and Paddle Boarding With an Open Bar and Delicious Food, Plus the Best Crew
Are you looking for an unforgettable experience exploring remote islands and secluded beaches with a private catamaran sailing charter? Then Guanacaste in Costa Rica is the perfect destination. Experience the best of the outdoors – snorkeling, paddle boarding and open bar on board – plus delicious food prepared with fresh ingredients and served with a friendly smile by some of the best crew in the business.
Guanacaste's coastline is known as one of the most beautiful in Central America. It's dotted with rocky reefs, hidden coves and magnificent islets that are ideal for relaxing or exploring on your own private catamaran sailing charter. If you're looking to get away from it all, this is definitely the place to do it. You'll have access to remote waterfalls, pristine white sand beaches like Playa Negra, and some of the country's most diverse marine life including turtles, dolphins and other aquatic animals.
With a knowledgeable captain at your service, you can enjoy a stress-free day as you sail along Costa Rica's stunning coastline. Your captain can show you some of Guanacaste's best spots such as Isla Chora or San Juanillo Bay where you can go swimming or kayaking around its tranquil waters. Or simply kick back with a cool drink from the open bar on board as you take in all nature has to offer. And don't forget about snorkeling! Whether it's underwater caves or colorful coral reefs filled with tropical fish, there are plenty of places to explore below the surface that will leave your jaw on the floor.
On top of all these activities during your private catamaran sailing charter in Guanacaste, you'll be served delicious meals prepared using fresh local ingredients each day. Plus a full selection of drinks such as beer, wine or cocktails if desired (just be sure not to drink too much before snorkeling!). The best part is that it all comes with service provided by some of the most experienced and friendly crew members in Costa Rica who know exactly what their guests need to make their trip extra special – whether it's organizing shore excursions since they know all of Guanacaste's hidden gems or simply taking care of any requests made by guests while out on their journey.
So if you're looking for an unforgettable experience enjoying some of Guanacaste's most beautiful scenery while indulging in delicious food and drinks (plus lots of fun activities) then book yourself a private catamaran sailing charter today! Not only will you have access to secluded beaches and get up close with Mother Nature; but you'll also have one incredible time surrounded by amazing people who will ensure everything runs smoothly so that your vacation is filled with nothing but memories that last forever.