Sailing in Guanacaste in May
What is it like to sail a catamaran in May in Guanacaste?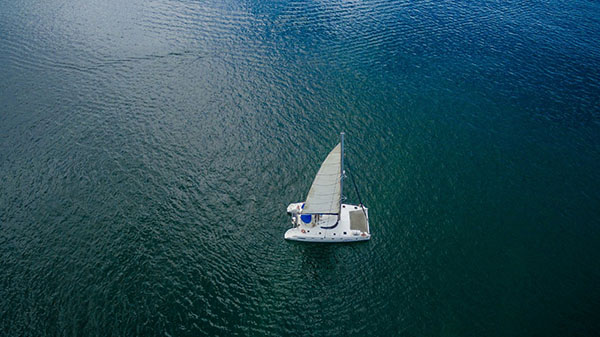 May marks the gentle beginning of the rainy season, although the rains are usually still light, as it is the beginning of this season.
However, there may be light afternoon showers on some days, but most days in Guanacaste during this time are still sunny and rain-free.
Still, remember that our boats all have a large indoor salon, as well as indoor deck space, and should there be a little rain, it usually does not last long and it is not the end of the world.

Benefits of this time of the year

Contrary to the high season months, May is a month with little visitation in Costa Rica and Guanacaste, which is liked by many people who prefer fewer people on the beaches.

This also means that at sea, there are fewer boats and fewer people sailing, something that highlights even more the scenic beauty of the region, and makes our tours even more of a sea expedition, where we focus on the natural charms that the area has to offer.

Seeing dolphins, sea turtles and other creatures while sailing is one of our priorities, along with visiting remote, natural and pristine beaches.

Snorkeling and paddle boarding offer an excellent opportunity to appreciate the marine fauna of the province.

What are the average weather conditions like in this month for Guanacaste in Costa Rica? What are your chances of getting caught in a little rain? What about snow or high and low temperatures during this month? We have the answers for you!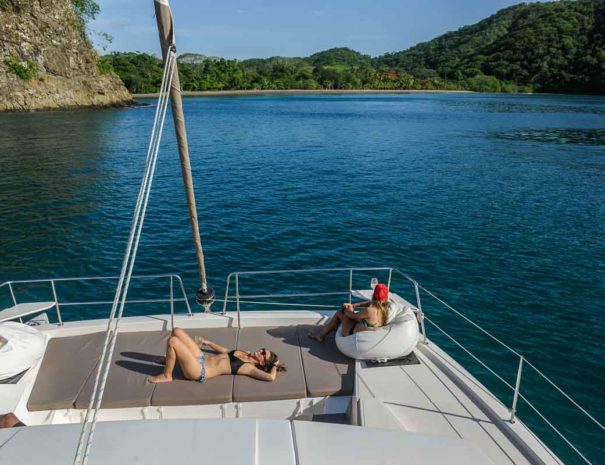 Average Guanacaste weather 

The average high is 33° during May in Guanacaste and the minimum is around 25°. During this month it rains 15 days with a total of 108 mm and during this month there are 15 dry days in Guanacaste.
Maximum temperature:33°C
Minimum temperature:25°C
Dry days:15
Rainy days:15
Precipitation:108 mm
Average hours of sunshine per day:9 hours
Average wind force:2 Bft
Average UV index:7