Sailing in Guanacaste in July
How is sailing in Guanacaste during July ? Find out more information about the weather conditions for your private charter and sailing trip.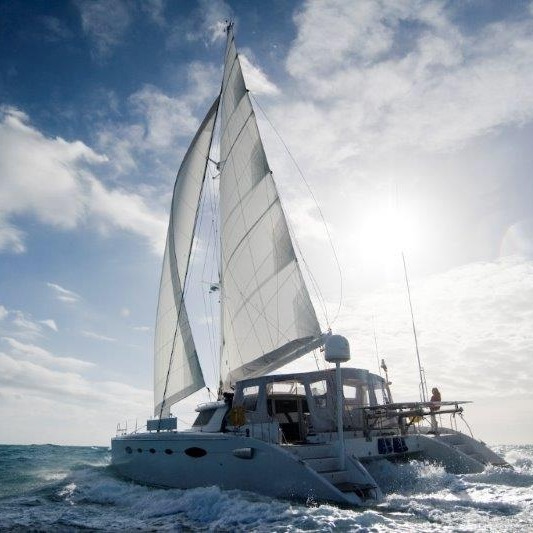 Sailing in Guanacaste in July
How is the weather for sailing in July in Guanacaste, Costa Rica ?
July is officially a rainy season month, however, Guanacaste is the driest province in the country, and July is just the beginning of the rainy season, which makes conditions normally very good.
Rain
There may be occasional showers on some afternoons, however, these are usually of short duration, in addition to the fact that the catamarans and sailboats have an indoor salon, as well as a roofed deck area.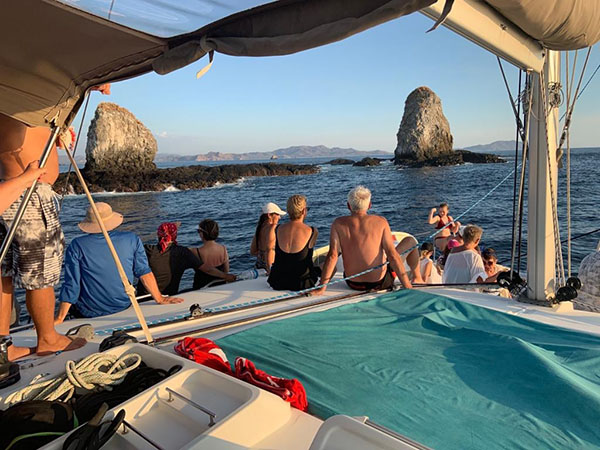 Winds
The amount of winds is ideal, and allows for perfect sailing along Guanacaste's most pristine, natural and remote coastline.
July is undoubtedly an ideal month for sailing in the province, as the waters are usually clear, perfect for snorkeling, and clients can paddle board, swim in the warm waters or enjoy some of the remote beaches we visit during the tour.
Average weather in July
The average high is 30° during the month in Guanacaste and the minimum is around 23°.  It normally rains for 15 days a total of 107 mm and during this month there are 16 dry days in the region.
Maximum temperature:30°C
Minimum temperature:23°C
Dry days:10
Rainy days:21
Precipitation:107 mm
Average hours of sunshine per day:11 hour
Average wind force:3 Bft
Average UV index:7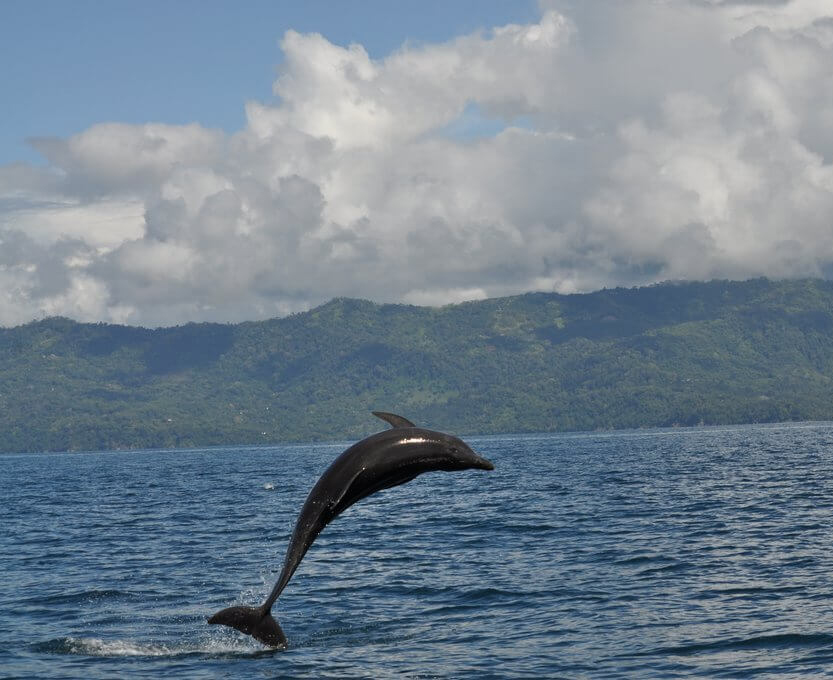 Whales and dolphins
During this month, there are likely to be many sightings of dolphins and whales.
Although the official season starts in August, it is sometimes possible to see whales as early as early as July.
As for the dolphins, they are usually seen throughout the year, some months more than others.
There are several species of dolphins in the Pacific waters of Costa Rica, among them the Bottle-beaked dolphin, which is the most popular.
Snorkeling
Snorkeling, unlike in the Caribbean or other areas in the world, has medium to good visibility, although it can be very good.
The amount of fish that can be seen is quite abundant and diverse, due to the nature of the country and the laws that protect the environment.