Catamaran Charters from Las Catalinas
The best private catamaran charters from Las Catalinas, Guanacaste.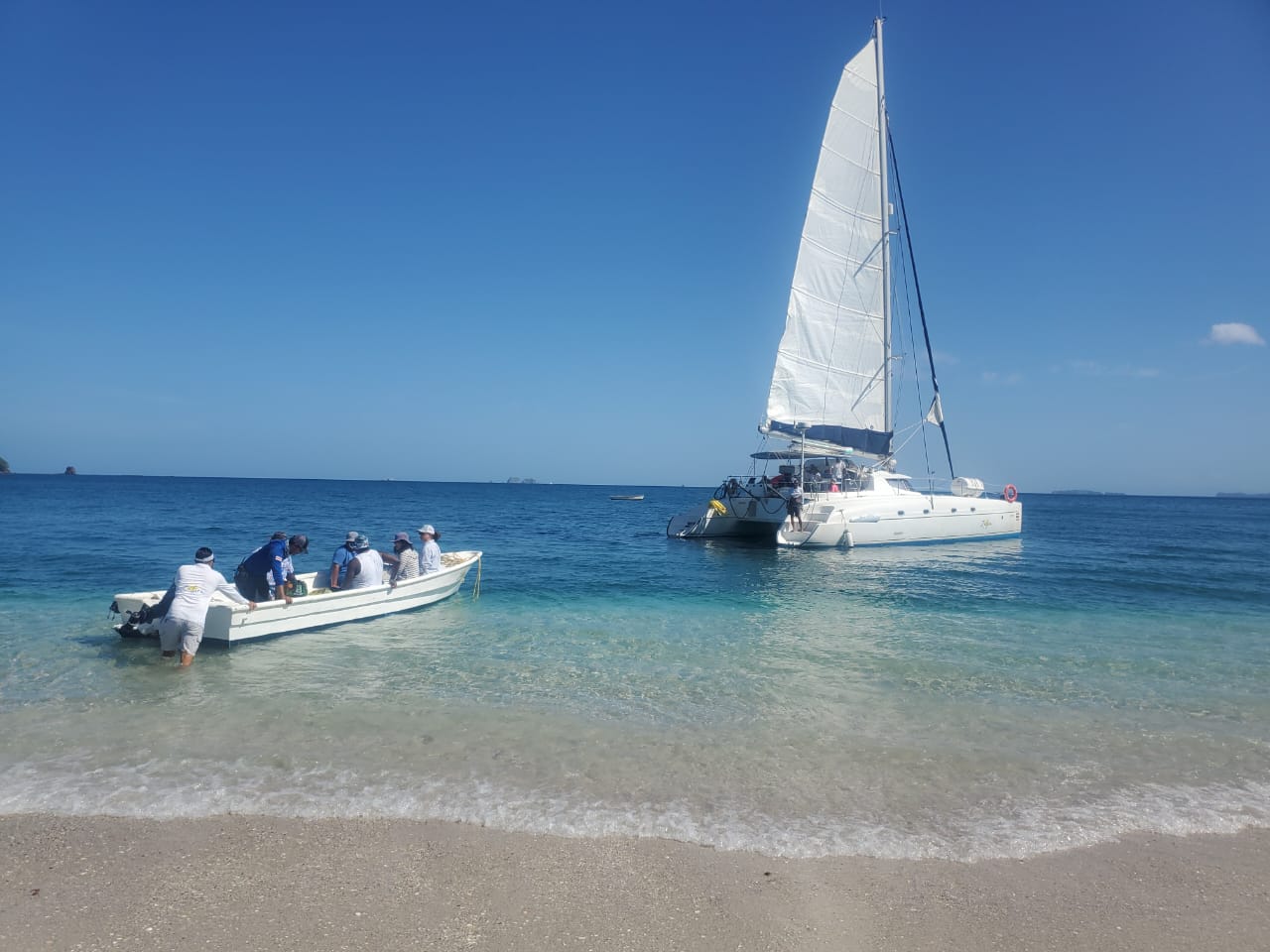 Our fleet of sailing catamarans depart from the marina or the Beach House Pier, just a short distance from Las Catalinas, located on the beach at the beautiful playa Danta Beach, one of the nicest in Guanacaste..
These are the recommendations according to the number of people for those who want a private boat.
ElSafiro Catamaran
Ideal for groups of 8 to 40 people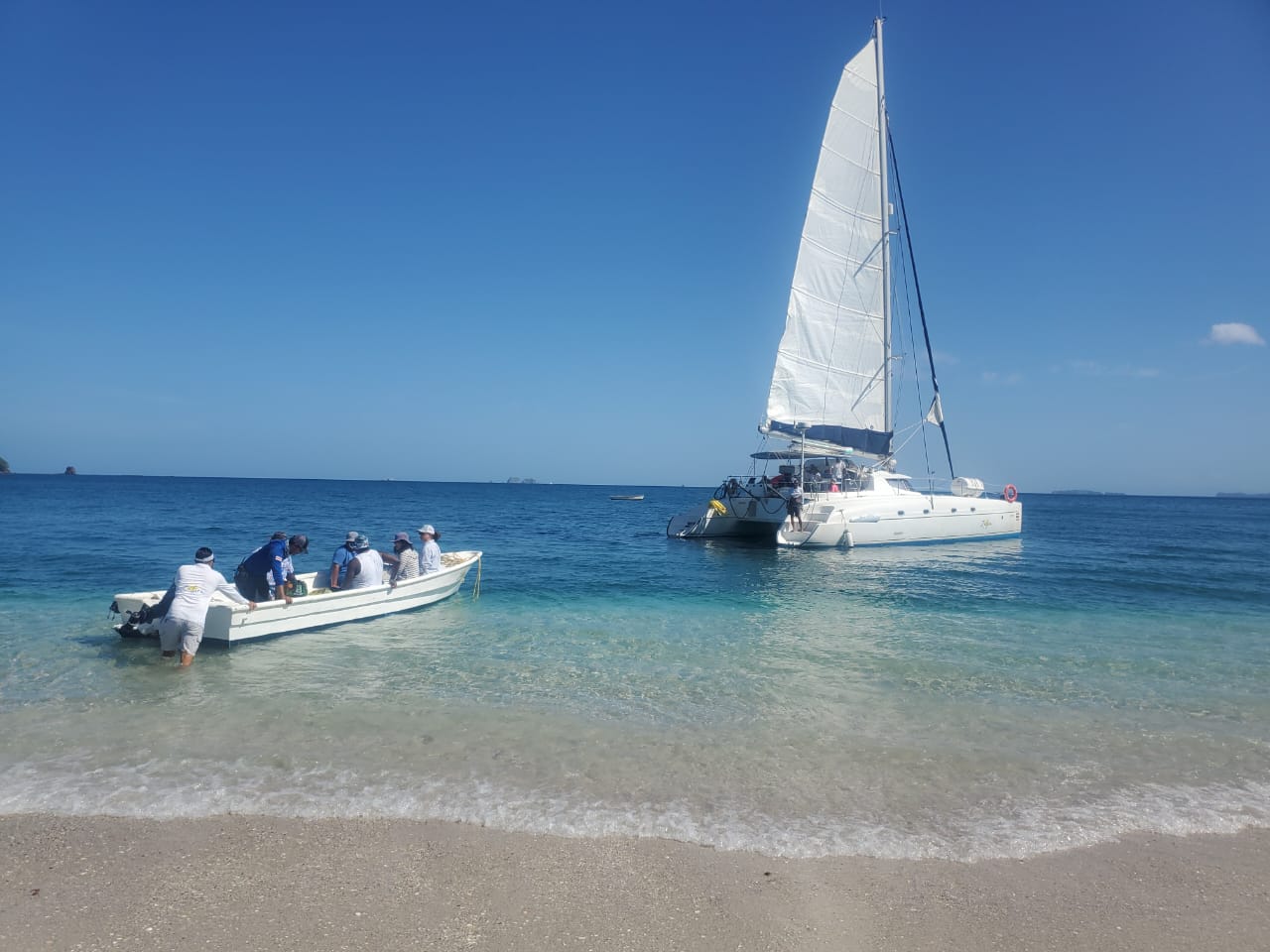 This is a beautiful 46 foot Fountain Pajot that can carry up to 45 people. It has a trampoline, interior salon with AC, several bathrooms and bedrooms as well as plenty of shaded deck space for comfortable seating.
The tour includes snorkeling, kayaks, paddle boards, fishing equipment and the service includes drinks, meals and sound system to listen to your own music.
Elmoana
Ideal for groups of 2 to 8 people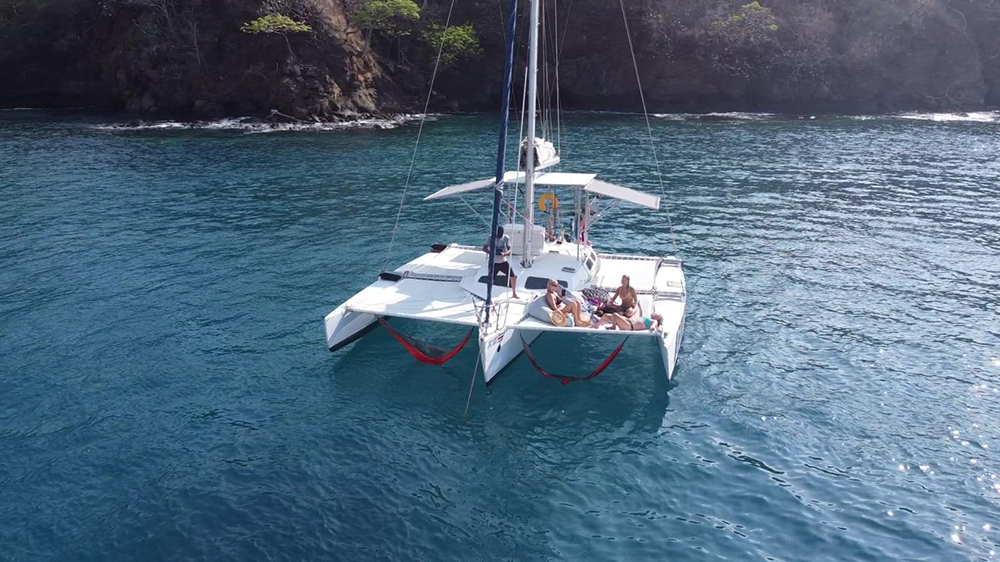 This smaller vessel is ideal for small groups on a budget. The service on board is great, with excellent food and drinks included, as well as snorkeling equipment for when you anchor at one of the sites you visit.
Elmoana has very affordable rates, ideal even for couples who want a private charter.
Elmantis
Ideal for groups of 6 to 12 people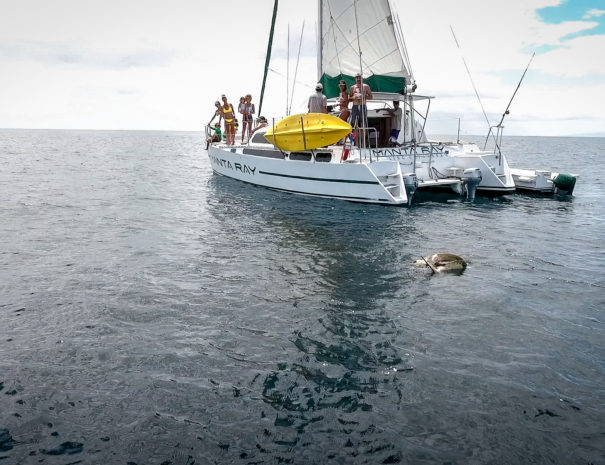 Elmantis is a small catamaran that we recommend for small group charters, ideally between 6 and 12 people.
The service on board is great, and it has a trampoline, restrooms, lounge as well as all the snorkeling, fishing and paddle boarding equipment to explore and enjoy some of the pristine sites visited during the tour.
Nuevomantis
Ideal for groups around 10 people to 14 people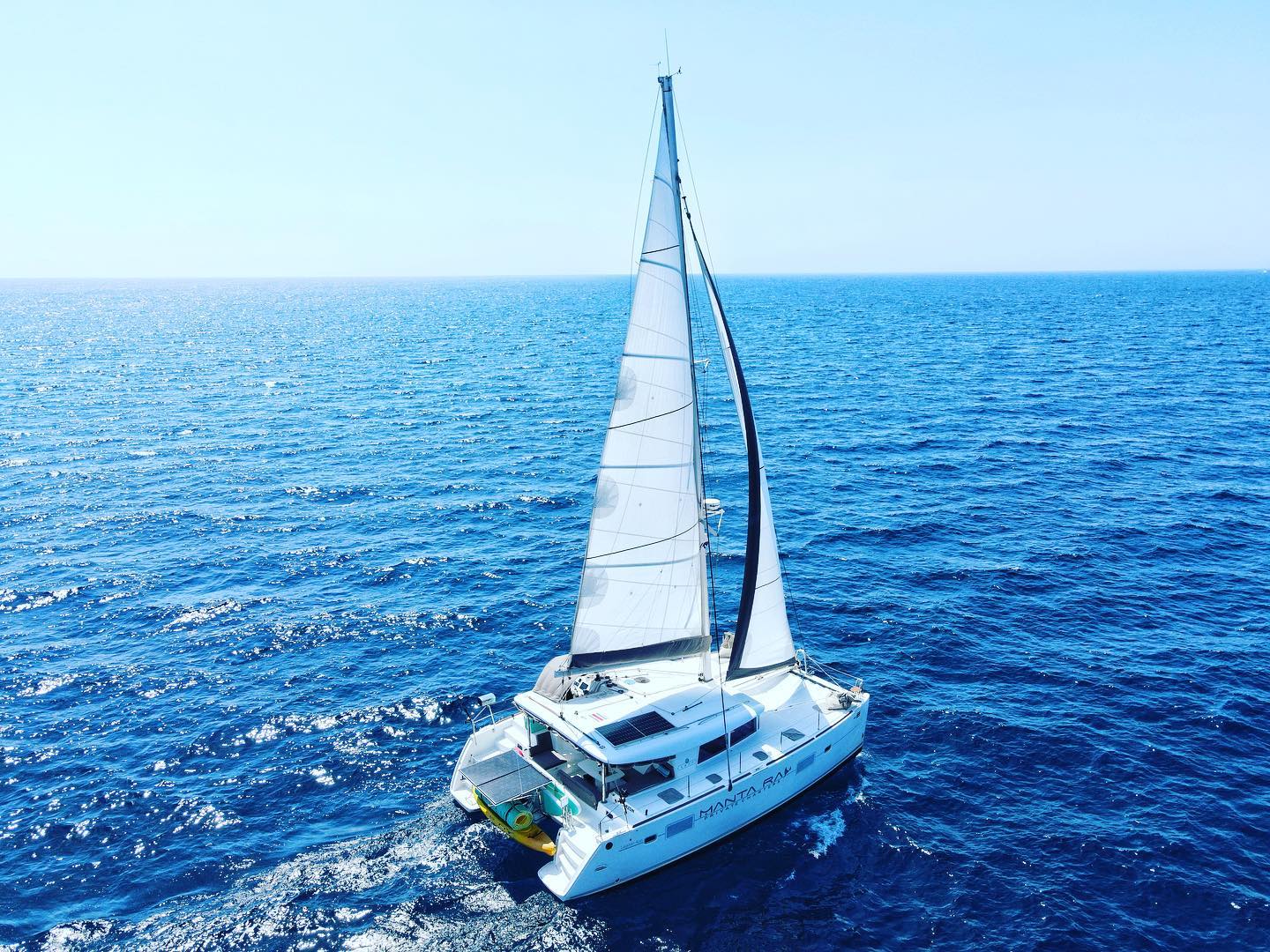 ElNuevomantis is a beautiful Lagoon Catamaran with an outstanding service and great amenities and service onboard, including snorkeling, paddle boards, kayaks, fishing gear and amazing soundsystem.
It comes with a large interior saloon, several bathrooms and even bedrooms, as well as seating areas inside and outside and a large trampoline.
About our private trips
Our fleet includes the best private catamarans in the area, and our team will make the best recommendation according to the number of people, budget and style of boat.
Additionally, we can arrange private transportation from Las Catalinas to any of the docks and marinas in the area, located within walking distance.
Some of the most popular hotels we work with are Hotel Santarena as well as Casa Chameleon, in addition to all the rental houses in the area.