Private Full Day sailing from Four Seasons Papagayo in Guanacaste.
The Full Day private sailing charter from Four Seasons Papagayo is a fantastic and fun 8 hour long private ocean experience.
We will pick you up on the beach at the Four Seasons right on the beach. Normally, the best beach for boarding is Playa Blanca or Playa Virador.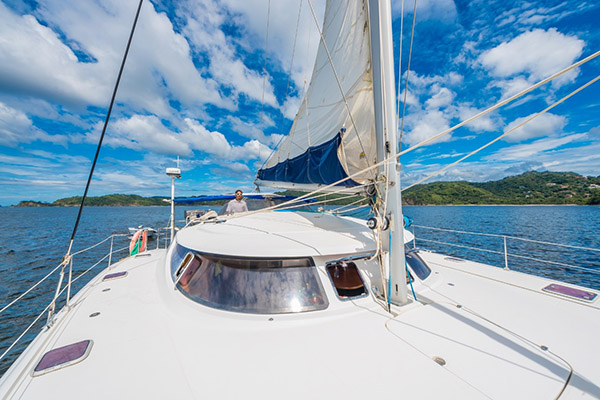 Once on board and greeted by our captain and crew, well revied as the best sailing crew in Papagayo and Guanacaste, you will begin the real sailing experience towards the westernmost tip of the Peninsula.
Although our private charters are custom designed, meaning the clients choose their preferred activity, we have a suggested script which includes stopping for a snorkeling session, or using the paddle boards in the best place in the calm waters of the Papagayo Peninsula and the Gulf of Papagayo.
Our main goal is reaching a secluded beach, where we will anchor, and again, our clients will be able to jump in the water, snorkel, paddle board or simply rest on the beach.
Clients can also fish during the way, since we carry fishing rods at the end of the catamaran, ideal for trolling.
Whales and Dolphins
You might very well encounter dolphins and sea turtles during these 8 hours on the water, and from August to Octobre, you might also very well encounter whales, especially humpbacks, which are the most common ones in Costa Rica, although other species such as pilot whales, orcas and falsa orcas have also been seen.
BBQ lunch
The full day sailing also includes a delicious and fresh prepared bbq lunch, served normally on ther beach or on the catamaran, depending on the request.
Upon return, by 6 PM, you will enjoy the magical colors of the traditional Papagayo Peninsula and Guanacaste sunsets, a fantastic way to end the trip while enjoying a last cocktail.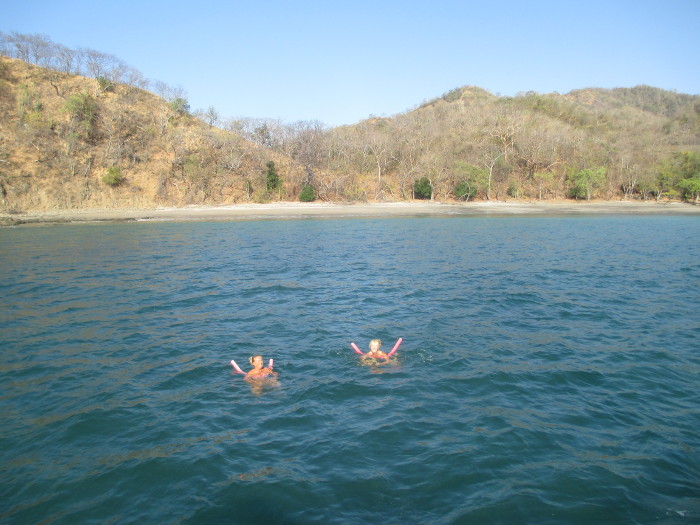 The Four Seasons Full Day Private Charter includes a beautiful catamaran, snorkeling, paddle boarding, beach time and sailing from the beach at Four Seasons.
The Full Day private sailing charter includes:
Snorkeling
Real sailing
Best catamarans and sailboats
Open bar with a good variety
Food items
Visiting a secluded beach in Papagayo
Full BBQ lunch served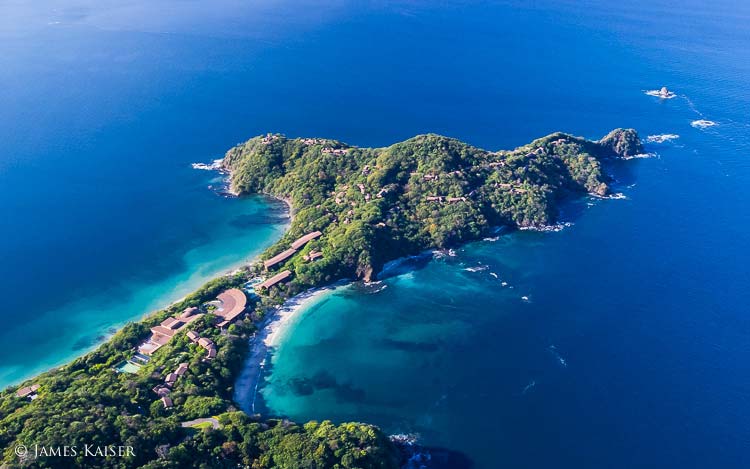 Four Seasons Papagayo
The Four Seasons Papagayo is one of the most luxurious hotels in Papagayo and all of Guanacaste. It is located on a narrow peninsula, which still retains much forest cover of dry tropical forests, as well as several beaches, the most popular of which are Playa Virador and Playa Blanca.
The waters of the Papagayo Peninsula and the Gulf of Papagayo, where the hotel is located, make for an ideal and unforgettable sailing experience.
See also…
Sunset Sailing Four Seasons Papagayo