Best catamaran Sailing and sailboats in the Guanacaste Province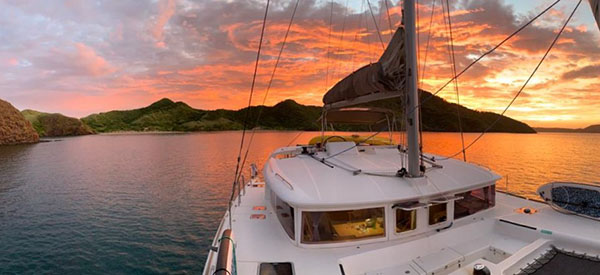 Sailing Guanacaste offers sailing catamarans in Guanacaste and sailboats in Guanacaste, and we only work with the best catamarans in Guanacaste, which combine combined service with top quality charters.
Private catamaran tours in Guanacaste
Our sailing catamarans and sailboats operate in almost all areas of Guanacaste, from Papagayo, Four Seasons Papagayo, Andaz Papagayo, El Mangroove, Secrets Papagayo, Planet Hollywood, Playa Hermosa, El Coco, Ocotal, Riu Palace, Riu Guanacaste and many other beaches in Guanacaste.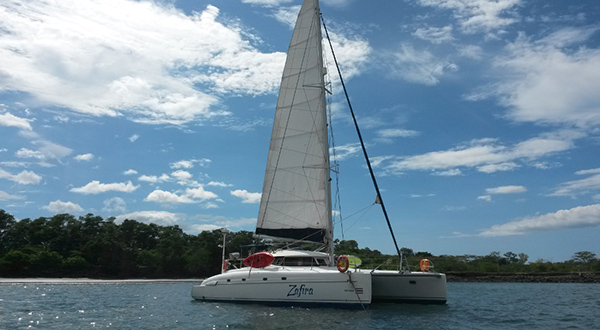 We offer a number of private charters including:
Private morning sailing charters
Our private morning charters depart in the morning hours, usually at 8 or 8:30 am. The morning hours are beautiful for sailing in Guanacaste, because the sea is more pristine, crystal clear and calm.
There are also great opportunities to see wildlife in the sea, such as dolphins, whales and sea turtles.
The morning tour returns at noon, 4 hours later, and includes:
– Real sailing
– Snorkeling
– Paddle boarding
– Drinks
– Light meals
– Visit a private beach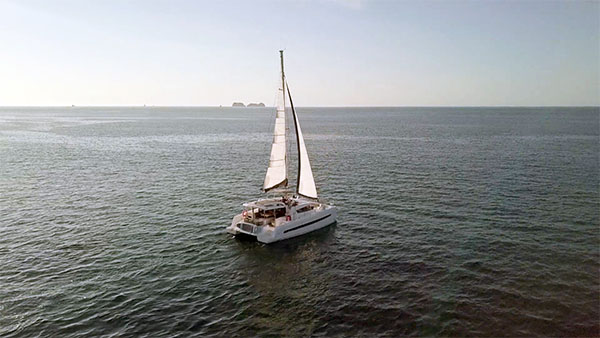 Private sunset charter
The half day afternoon tour departs at 2pm and returns at 6pm. The main purpose is to see the sunset at 6 pm.
During the afternoon private charter, different activities are included, among which are open bar, light meals, visiting a pristine and beautiful private beach, as well as swimming in the sea, seeing wildlife species and enjoying the blue sea of Guanacaste.
Full day private catamaran sailing charter
The full day tour departs at 10 am and returns at 6 pm. This is the full Guanacaste ocean tour, which includes lunch at some pristine and remote site, snorkeling and paddle boarding .
The epitome of the full day tour is the anchorage, where you can swim in the sea, listen to music on board, snorkel, paddle board or relax on the beach.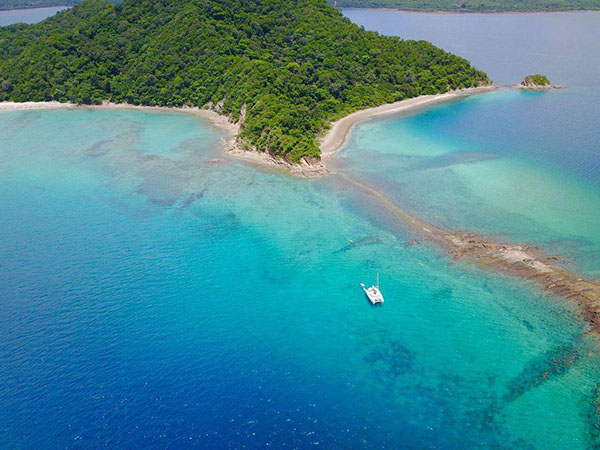 Throughout the trip, you can listen to music, enjoy cocktails served by the crew on board as well as light meals.
Before returning, you will be able to appreciate the breathtaking sunset from the boat, the typical magical colors characteristic of Guanacaste sunsets.
Charters includes:
Areas where we operate
– Papagayo Peninsula
– Papagayo Gulf
– Papagayo
– El Coco
– Ocotal
– Flamingo
– Conchal