Private Boat Charters in Guanacaste – Sailboats  and Catamarans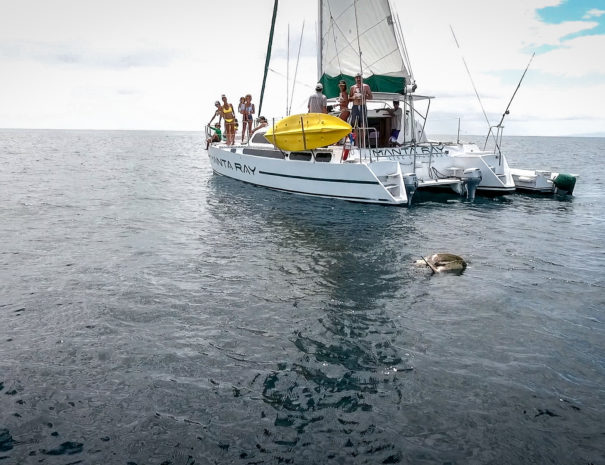 Booking a private boat or catamaran sailboat charter in Guanacaste gives you the opportunity to explore the beautiful and rugged coastline in Guanacaste, including beaches, islet, islands, hidden bays and beautiful beaches.
The panoramic views and nature is wonderful, and although  Guanacaste has been developed quite a bit, there are still plenty of beautiful natural areas.
The private charters normally take place using catamarans, sailboats or even yachts and speedboats, although the preferred option is catamarans, since it gives a lot of stability and they have a spacious interior and also outdoor deck space
Pick up on the beach
In most cases of the hotels in resorts in Guanacaste, such as Papagayo, Four Seasons Papagayo, Andaz Papagayo, Secrets Papagayo, Planet Hollywood, Playa Hermosa, El Mangroove, Riu Palace, Riu Guanacaste, El Coco, Ocotal, Flamingo, Conchal and Tamarindo we pick clients up from right on the beach, which makes the Sailing experience even better. In most cases there is no need to drive to a marina in order to board, which gives it a sense of ocean expeditions.
First class service and nature
During some months of the year, you might very well encounter dolphins, whales, sea turtles. Also, during the snorkeling stop at one of the many rocky reefs, you will be able to see colorful coral fish that inhabit the rees.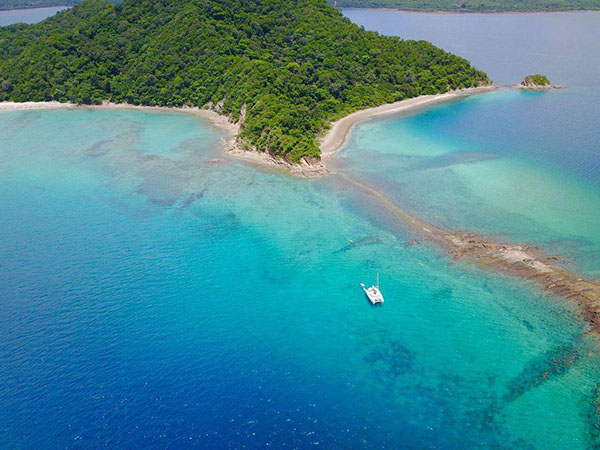 Half day charters
Schedule:
Inclusions:
Drinks, food items, snorkeling and paddle boarding, visiting a remote secluded place and anchoring there  ( beach, islet or island ). During the sunset charter you will also be able to enjoy the sunset which normally occur at 6 PM.
Full day private sailing
Schedule: 10 to 6 PM
Inclusions: Open bar, light food, paddle boards and snorkeling, visiting remote secluded beaches or spots along the coast, swimming in the ocean, watching the sunset.
Services included
Although all our tours include real sailing, abundant nature observation and exploring beautiful secluded places, we still provide with the necessary service and amenities on bard.
These services and inclusions include:
Open bar
Light food items
Snorkeling
Paddle boarding
Visiting a secluded beach
Full lunch ( During the full day private charters )
Charters includes:
Areas where we operate
– Papagayo Peninsula
– Papagayo Gulf
– Papagayo
– El Coco
– Ocotal
– Flamingo
– Conchal